Christmas Holiday Action is Open!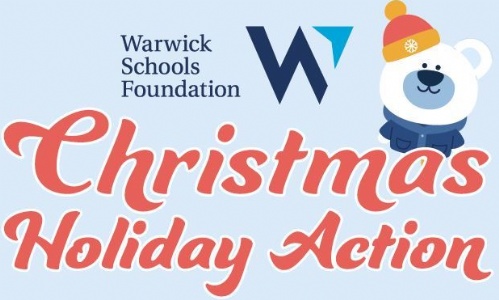 We are thrilled to announce that booking is now open for Christmas Holiday Action 2023!
Monday 18 to Friday 22 December / Tuesday 2 to Friday 5 January
Penguins early years programme for children in Reception and Year 1
Fun Short Courses and Super Choice for children in Years 2 to 7
Early and late options available on select days
Courses and activities will include Art & Craft, Fun Cookery, Festive Team Games, Wall Climbing, Animation, Sewing, Multi-Sports, Balloon Modelling and much, much more!
And introducing our NEW courses for 12-14 year olds running on Wednesday 3 to Thursday 4 January - Lifesaving & First Aid, Board Game Café, Animation and Fun Sports!
For more information and to book yourself a place, please check out the Christmas Holiday Action website: www.warwickschool.org/christmas-activities-2023