WPSA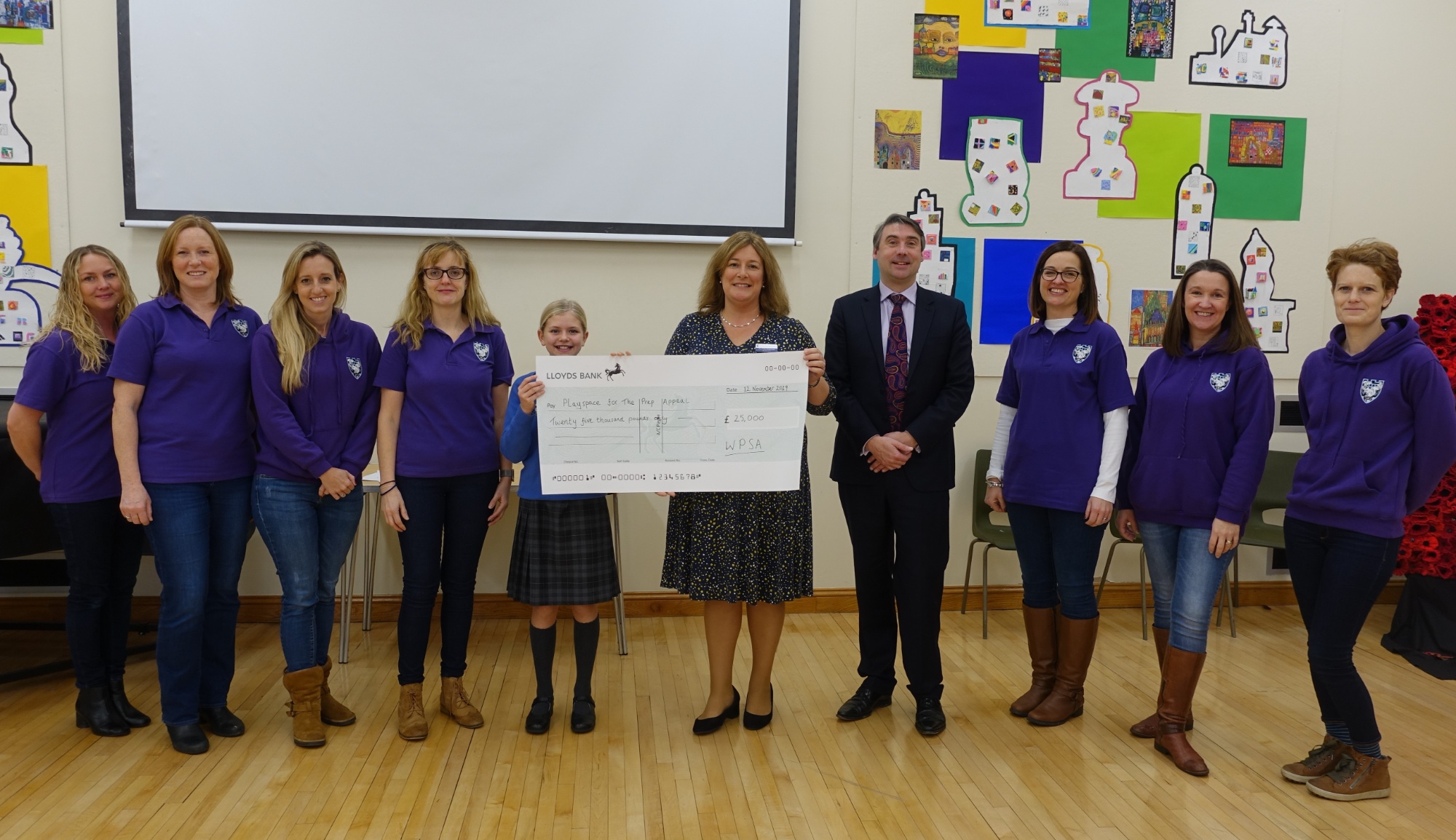 Here you will find all you need to know about WPSA (Warwick Preparatory School Association) and our forthcoming events.
Did you know that if you are a parent, guardian or member of Warwick Prep staff then you are automatically a member of WPSA? We organise a number of social and fundraising events throughout the academic year with the aim of bringing the school community together and having fun.
WPSA is run by a committee of volunteer parents and staff. We are always looking for new members of the committee and there are other ways you can be involved too, either as a Rep or a Parent Helper.
WPSA raises funds to enhance our children's and parents' school experience through events such as the Christmas Fun Afternoon, Prep School Disco, Pre-Prep film night, Easter Egg Hunt, Summer Fun Afternoon, cake sales, uniform sales, annual quiz, the summer ball and more. Ongoing fundraising efforts include the beautiful Warwick Prep Family Tree.
WPSA's surplus revenue generated is also split between charities and reinvestment into the school for the benefit of the children via a bidding process for children and teachers. Successful bids have included the provision of display boards, plants, clocks, outside games and equipment, wet play activities, mud kitchen, iPad minis, resources for Earth Day, a Van de Graaff generator and funding for merit, house and Skills for Life badges. WPSA has also sponsored the Year 2 Strings Project and the Foundation wide art exhibition.
If there is anything that you would like us to consider at our meetings, please do not hesitate to contact us at wpsa@wpsaassociation.org.
Find us on Facebook, Twitter and Instagram.
WPSA Committee
| | |
| --- | --- |
| Hellen Dodsworth | President |
| Julie Moon | Chair |
| Harjit Hundal | Treasurer |
| Clare Harding | Class Rep Liaison |
| Renu Prashar Prinjha | Uniform Shop |
| Naomi Courtenay | Uniform Shop Treasurer |
| Niki Marklew | Communications |
| Dee Alder | Committee Member |
| Charlotte Bowers | Committee Member |
| Kamal Dhesi | Committee Member |
| Corolee Dorgan | Committee Member |
| Nadia Iqbal | Committee Member |
| Helen Owen | Committee Member |
| Abi Sloan-Saunders | Committee Member |
| Gill Smeeton | Committee Member |
| Deborah Ward | Committee Member |
| Amy Whitehall | Committee Member |
Class Rep List
| | |
| --- | --- |
| NWR | Charlotte Cooper & Sandy Golhar |
| NHT | Natasha Browne-Marke & Samantha Randall |
| NPB | Emma Leslie & Emily Reaney |
| REB | Nadia Sharif |
| RCM | Karen Reynolds & Charlotte Turland |
| RHE | Kathryn Fallon & Edward Kerrigan-Smith |
| RSJ | Pam Aujla |
| 1HC | Jacqueline Alcaraz-Bulow, Rachel Brown & Sumithra Vijayaraghavan |
| 1JB | Anna Chapman & Matt Chapman |
| 1JF | Laura Bisbey & Sharan Malhi |
| 1KD | Claire Gambles & Bal Magant |
| 2AD | Suki Mann & Kam Sohal |
| 2CS | Alison Hodge |
| 2JW | Lisa Bewick |
| 2WS | Cindy Townsend & Paula Whisson |
| 3LW | Ling Lyall & Karla Morales |
| 3VS | Helen Blackman & Sam Bradley |
| 4HF | Rami Gill |
| 4LG | Lyneth Blackwell & Carol McGurk |
| 4MC | Victoria Guthrie |
| 5AM | Nadia Sharif |
| 5KC | Sofia Chippendale |
| 6CM | Ruth Lewis |
| 6JJ | Aysha Anwar & Hortense Barroso |
| 6SW | Vicky Baker & Alex Griffiths |