WPSA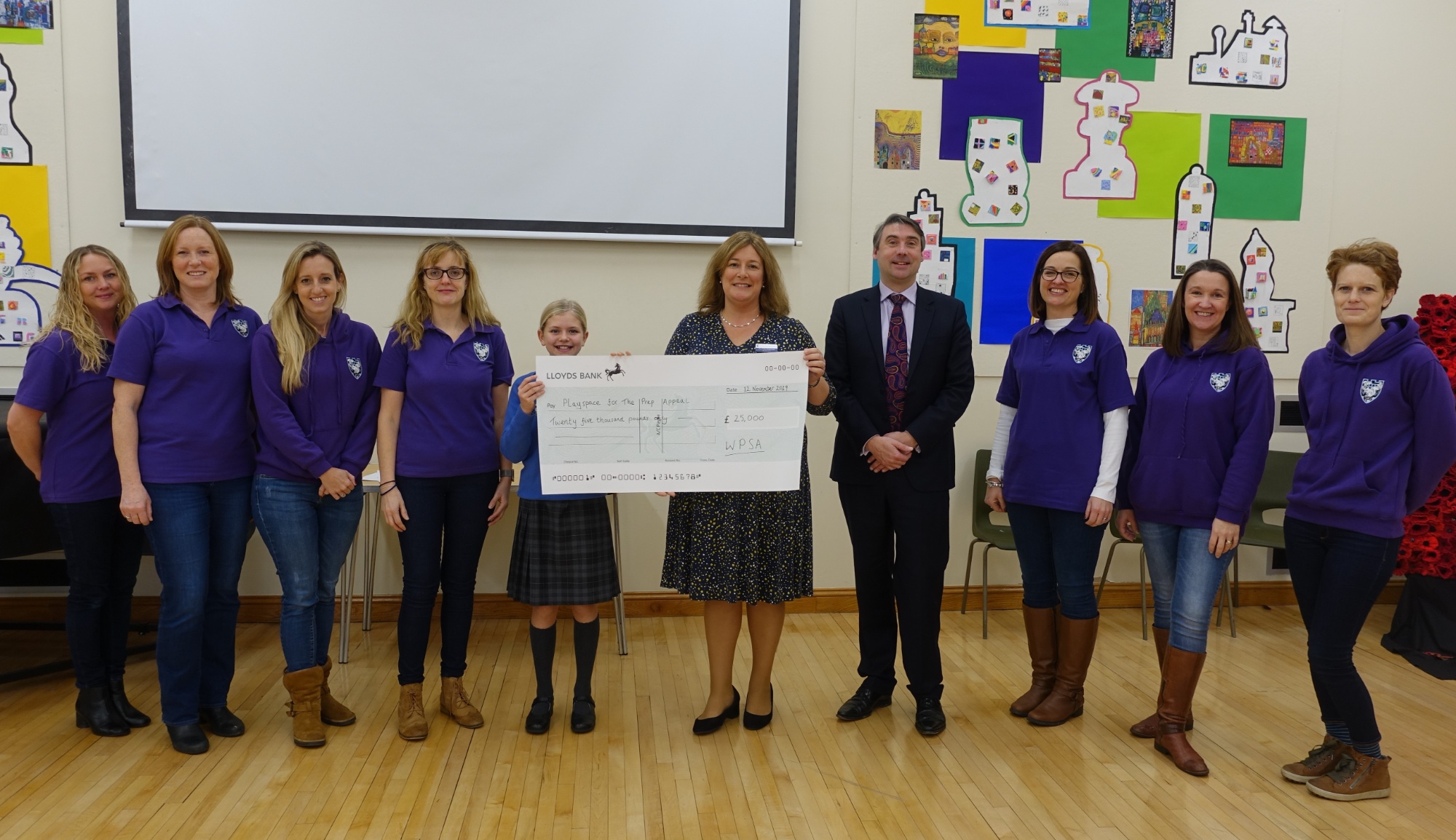 Here you will find all you need to know about WPSA and our forthcoming events.
Did you know that if you are a parent, guardian or member of Warwick Prep staff then you are automatically a member of WPSA? We organise a number of social and fundraising events throughout the academic year with the aim of bringing the school community together and having fun.
WPSA is run by a committee of volunteer parents and staff. We are always looking for new members of the committee and there are other ways you can be involved too, either as a Rep or a Parent Helper.
2019 is a very special year for WPSA as we are celebrating our 50th Anniversary. We plan to commemorate this landmark occasion by raising £50,000 over the year for the new Prep School Play Space as part of the One Campus Plus fundraising campaign. We have already raised £25,000 during the past academic year and are aiming to match this fantastic achievement in our forthcoming anniversary year. Please look at our events page for the many exciting forthcoming fundraising events and opportunities that you can join us for.
Any funds that are raised are usually split between charities and the school to fund extra things not covered by the school budget, including our pledge to the new Play Space.
If there is anything that you would like us to consider at our meetings, please do not hesitate to contact us at wpsa@warwickprep.com
WPSA Committee
| | |
| --- | --- |
| Hellen Dodsworth | President |
| Helen Owen | Chair |
| Julie Moon | Secretary |
| Hodge Hundal | Treasurer |
| Clare Harding | Class Rep Officer |
| Ruth Harrison | Uniform Shop |
| Naomi Courtenay | Uniform Shop |
| Linsey McGarvey | Communications Officer |
| Charlotte Juxon | Committee Member |
| Clare Phillips | Committee Member |
| Corolee Dorgan | Committee Member |
| Lucy Dunster | Committee Member |
| Victoria Guthrie | Committee Member |
| Mandie Bradshaw | Committee Member |
| Abi Sloan-Saunders | Committee Member |
| Kamal Dhesi | Committee Member |
| Kathryn Fallon | Committee Member |
| Kirstian Frost | Committee Member |
| Deborah Ward | Committee Member |
| Niki Marklew | Committee Member |
| Gill Smeeton | Committee Member |
| Dee Alder | Committee Member |
Class Rep List
| | |
| --- | --- |
| NAL | Emily Godson & Natalie Husselbee |
| NHT | Claire Atteck |
| NPB | Lai Ching Lee Wood |
| REB | Sarah Steegar& Reena Kumari |
| RHE | Raj Kang& Kirstian Frost |
| REK | Sara Atkins |
| RHS | Jess Dunster |
| 1AJ | Sam Bradley |
| 1JB | Helen Blackman& Malveen Jandu |
| 1HC | Maria Williamson & Katie Thurley |
| 1JF | Emily Godson & Elina Virsica |
| 2JA | Sarah Recci & Lucy Aucott |
| 2AD | Renu Prashar Prinjha |
| 2EC | Kathryn Fallon & Francesca Lever |
| 2JW | Raj Kang |
| 3VS | Charlie Bell & Helen Harlock |
| 3LG | Emma Robertson & Amy Whitehall |
| 4JB | Ruth Lewis &2 Sarah Hemmings |
| 4AM | Hortense Barroso & Ioanna Montana |
| 4MM | Ruth Harrison & Naomi Courtenay |
| 5KC | Corinne Black & Kate Sturdy |
| 5WS | Judy WIlliams & Katie Chester |
| 5LW | Nikki Rimmington |
| 6CM | Zoe Monahan & Seema Kang |
| 6JJ | Victoria Guthrie |
| 6SW | Mark Dunster |