Christmas Trees At Forest School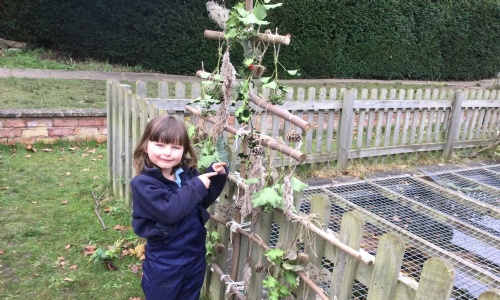 It's beginning to look a lot like Christmas in Forest School at Warwick Prep.
The Reception children have worked hard building a natural Christmas tree using different lengths of wood. They then had lots of fun decorating it with pinecones, ivy, holly, teasels, grasses, and topped with a star!