Forest Fun At Nutkins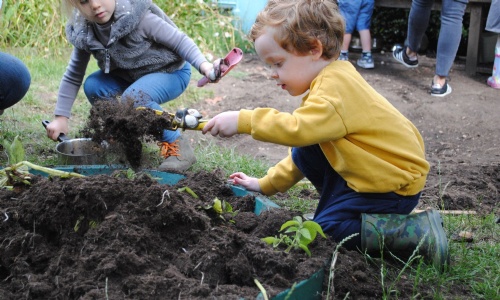 The Nutkins children explored Forest School for their last activity session, before they start The Squirrels Nursery in September!
They had fun digging for potatoes and cooking them in the mud kitchen, searching for minibeasts (Louis found a toad!) and hunting for treasure, before tucking into an infamous Warwick Prep squirrel biscuit.
Find out more about The Squirrels Nursery here.