Game, Set And Match!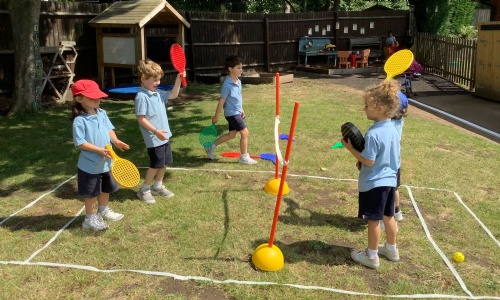 There has been much excitement in the Warwick Prep School Nursery garden as the children have been participating in their very own Wimbledon tennis matches!
The children have been acing their tennis game and were delighted to be served juice (deuce) as a reward for their efforts.