It's A Pirate's Life For Me At Forest School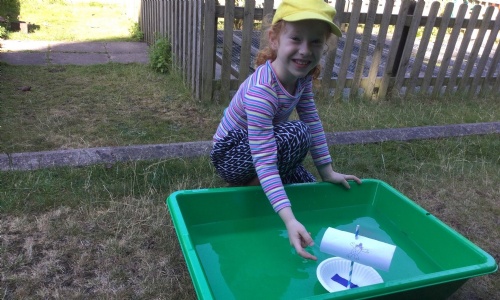 Yo ho ho! As part of their Seaside Day, the Reception children enjoyed a pirate themed visit to Forest School.
After finding their sea legs, they went on a pirate number hunt, made treasure maps and hunted for treasure. Then, the children decorated sailing boats to set sail on the water, to see if they would float or sink. Luckily, there wasn't a plank in sight!