Life's A Beach At Nursery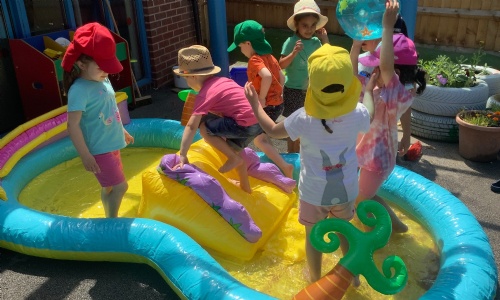 The Nursery children had a splash when they took part in Beach Day!
Dressed in their holiday clothes, the children paddled their feet in 'the sea', built sandcastles 'on the beach', went on a donkey (unicorn!) ride and tucked into sandwiches on a teddy bear's picnic!