Making Your Own Kind Of Music At Forest School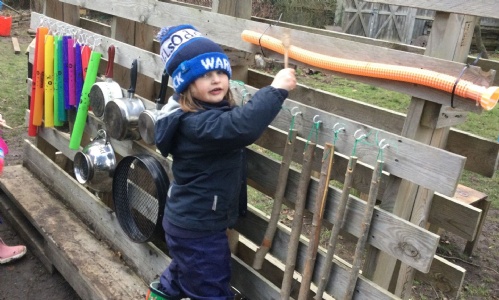 The Reception classes created a music wall in Forest School.
Music sounds very different outside, so the children reused unwanted materials to make instruments that would make unusual sounds. They created rain sticks by hammering nails into a tube, adding dried lentils and peas and decorating with lengths of wool. The children had lots of fun making a different kind of music!