National Gardening Week At Forest School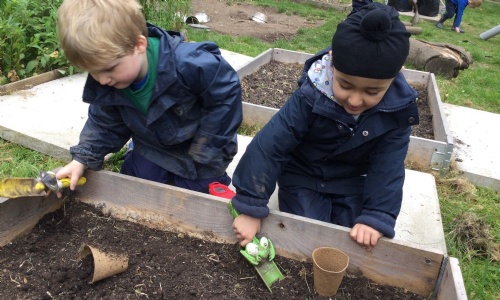 The Nursery children celebrated National Gardening Week, this week.
They enjoyed planting a variety of seeds, carrots, onions, beetroot, pumpkin and potatoes in the Forest School garden. As well as the raised beds, they're using the greenhouse to see how quickly the seeds germinate. The fun part was the watering!