Science Week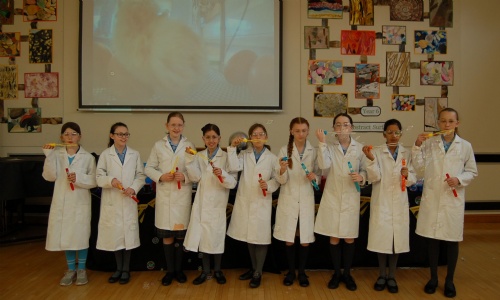 The pupils have had lots of fun during Science Week!
Reception children visited the science labs and learnt all about chromatography, classes have been growing seeds, observing and handling newborn chicks and have taken part in two special assemblies. Year 6 scientists, along with Mrs Charl and Miss Wilby, delighted the children with an array of experiments and Dr Burley told the children in Pre-Prep all about the plane engine that has been given to King's High School.

One of the pupils' favourite activities was choosing the best biscuit for Mrs Dodsworth to dunk in tea! The fact that they were allowed to do some tasting was an added bonus!