Stringcredibles Visit Warwick Prep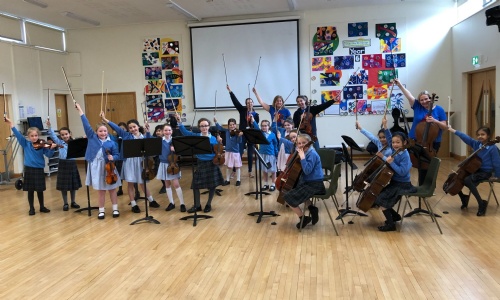 On Monday, the Stringcredibles delighted us with their playing and encouraged the Pre-Prep children to think about what ingredients we need to make great music.
There was lots of audience participation and the children and staff had a fun time learning about the elements of music. The Super Strings also enjoyed their coaching session where they learnt more about performance skills and techniques. Together, they played an energetic performance of 'What Shall we do with the Drunken Sailor'. It was a great way to start the week!