The Seven Little Penguins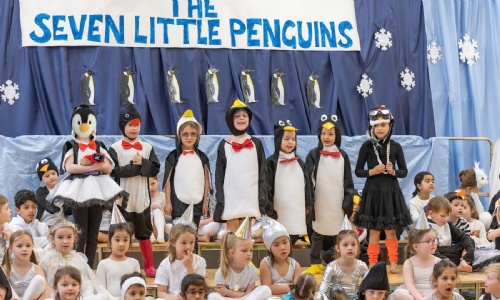 On Tuesday 29 and Thursday 30 March, the Year 1 children took to the stage to perform, 'The Seven Little Penguins' for parents.
Left behind by his brothers and sisters, Goggles the penguin witnesses a robbery by Snitch the snow fox and Nick and Nock the polar bears. Goggles sets out to find the robbers by himself and bring them to justice, experiencing an icy adventure along the way!
You can view the full gallery of photos from the performance by clicking here.