The Very Hungry Caterpillar At Nutkins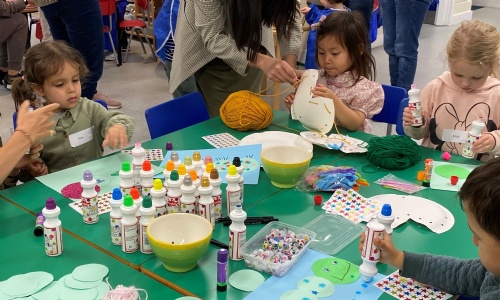 On Thursday, the Nutkins children enjoyed a caterpillar and butterfly themed activity session in The Squirrels Nursery.
In the wet room, they had fun making crafty caterpillars and practised their fine motor skills making patterned butterfly wings with a needle and wool. After playing in the Nursery garden, the children listened to the story of The Very Hungry Caterpillar and finished with our infamous goodbye song.