Walking Like An Egyptian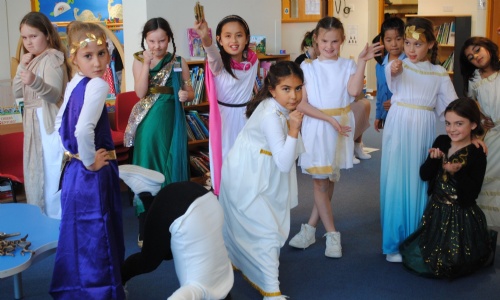 Last week, Year 3 and Year 4 pupils turned into Ancient Egyptians and Ancient Greeks for an immersive day of learning.
We welcomed West End in Schools who provided an interactive and inspiring drama workshop. The girls also had the opportunity to 'mummify' dolls, create Egyptian necklaces and design their own Greek pottery. A fun day was had by all!