Wiggly Worms At Forest School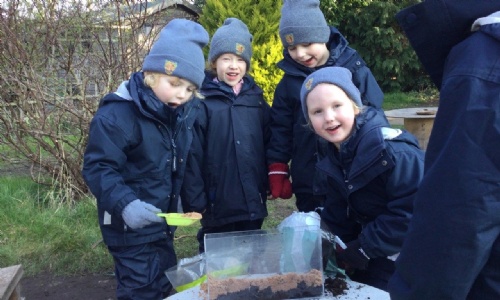 Following on from their Superworm activity, the Reception children have been making their very own worm world at Forest School.
They've been watching how the worms move underground and learning some worm facts such as how they breathe and what they eat. The children had great fun digging for the worms!