World Bee Day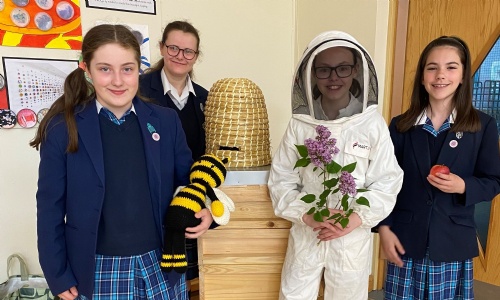 To mark the start of Eco Week next week and celebrate World Bee Day tomorrow, Mr Frykman, Head of Beekeeping, and King's High Beekeeping Club members visited Warwick Prep to give a super assembly on bees.
The children learnt about beehives (did you know they can contain 50,000 bees?) and understood the importance of bees in pollinating our crops. My Frykman was very impressed with the children's bee knowledge!
Honey from the King's High beehives will be collected in the next few weeks so we are looking forward to a return visit from the Beekeeping Club when we will hopefully get to try some!