WPSA Easter Egg-stravaganza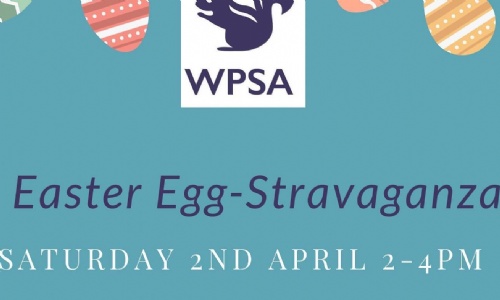 For the first time since 2019, WPSA are happy to announce that we will be running Easter fun and games on Saturday 2nd April, 2-4pm.
Events include;
Easter Egg Race
Easter-themed craft activities
Meet the Easter Bunny
The events will take place in the playground at the rear of the school. Parents/guardians are required to stay on site and supervise their children during the activities. Hot drinks, refreshments and snacks will be available to purchase on the day.
The cost is £5 per child, which includes all materials for the craft activities and a chocolate egg to take home.
We recommend these activities for Nursery and Prep children however, older siblings are welcome to join should they so wish. Any child taking part in the activities will need to pay the participation fee.
All places must be pre-booked, booking is available via this link www.peoplesfundraising.com/event/wpsa-easter-egg-stravaganza
There is also an additional option to purchase tickets for the Prize Draw, so even if your child is too old to enjoy the Saturday activities they can still take part in the Easter festivities.