Year 1 Fly To The Arctic!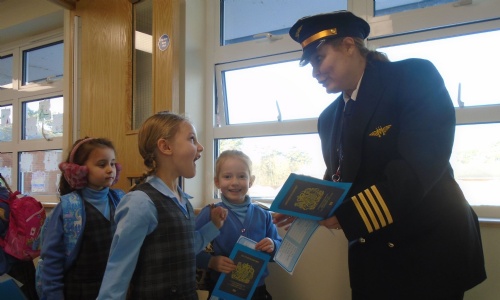 To aid their learning of Polar Lands, Year 1 pupils checked in with cabin crew before excitedly boarding Brotherhood Airlines for a flight to the Arctic!
After the safety demonstration, the plane took off with Captain Brotherhood and co-pilot Feary at the helm. The children spotted famous sights out the window including the Eiffel Tower and the Taj Mahal before landing in the icy Arctic. Here, the children observed Arctic animals including polar bears and arctic wolves before jetting back off home to Warwick Prep.