Year 3 Counting Their Coppers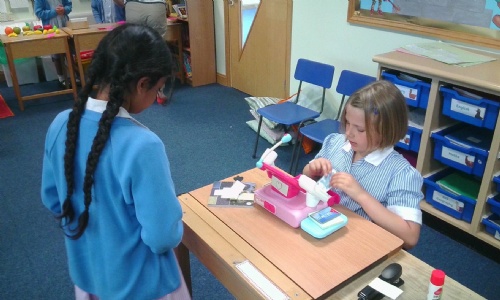 Year 3 pupils have been learning all about money.
To aid their understanding, they set up and ran shops where they could 'buy' items to practise adding up and calculating change. There was a greengrocers, bookshop, stationery shop and a toy shop at Warwick Prep!