Year 3 Visit Cotswold Wildlife Park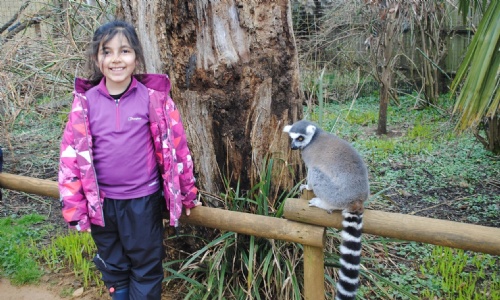 On Thursday 16 March, Year 3 went to Cotswold Wildlife Park, as part of their Geography topic about 'Madagascar'.
We have been learning about the Madagascan animals such as lemurs, fossa and chameleons. After a long coach journey, we finally arrived and excitedly headed off to see the animals. Firstly, we saw a giant tortoise, bats, a giant anaconda, mouse lemurs and a sweetcorn snake. Then, we walked to see zebras, rhinos, red pandas, giraffes, camels and a lion. The best bit of the day was seeing the lemurs up close! We were only about an arm's length away from loose lemurs who were very interested in us. We liked their bright orange eyes and curved tails.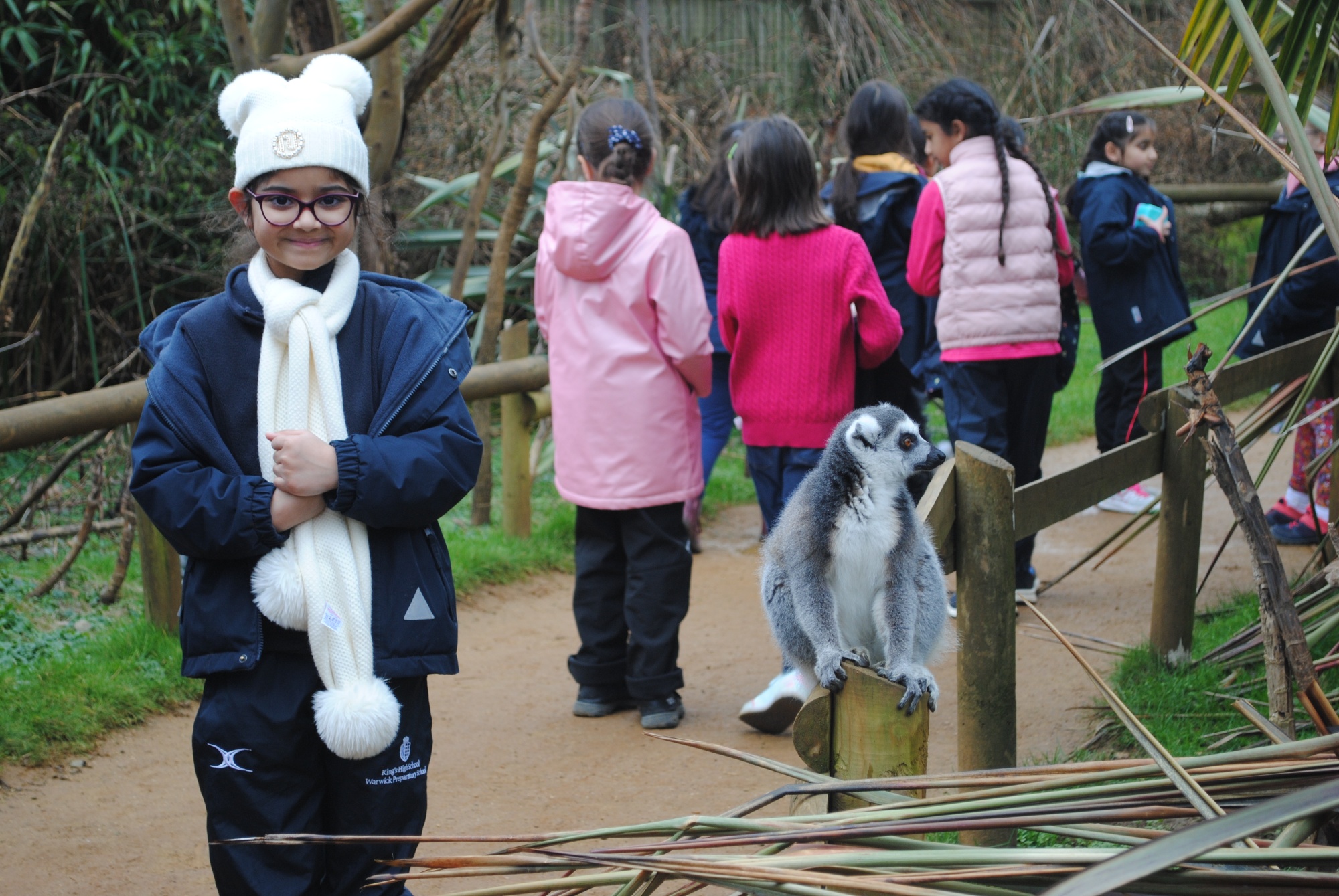 After lunch, we had a play on the massive playground which we loved. Then, we visited the penguins (we saw a pregnant one!), meerkats, African birds and prairie dogs. We saw some well wrapped up banana plants too. Lastly, we visited the gift shop and then boarded the coach and went back to school. What a fun day!