Year 6 Stemillions Club Visit King's High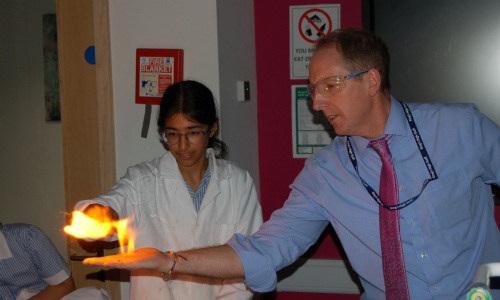 Members of the Warwick Prep Year 6 Stemillions club visited King's High School for a Chemistry lesson with Dr Mather.
They lit Bunsen burners, produced oxygen and relit glowing splints, made hydrogen gas and carried out the squeaky pop test. They also set fire to some 'chemically enhanced' cotton wool while it was on Dr Mather's hand!