February Holiday Action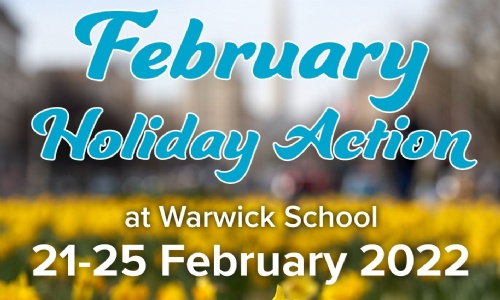 We are delighted to inform you that booking for February Holiday Action is now open!
Monday 21st to Friday 25th February
Fun Short Courses for children in Years 2 to 7 (including 12 year olds)
Cygnets early years programme for children in Reception and Year 1
Early and late options available
Our Fun Short Courses for February Holiday Action include: Multi-Sports, Art & Craft, Mad Science, Pottery, Invasion Games, Fun Activities, Football, Interior Design, Net and Wall Games, Fun Cookery, Wall Climbing, Fun with Felt, Netball and Basketball, and Badminton and Table Tennis!
For more information on what exciting activities are on offer, and to book a place, please visit the February Holiday In Action website here.