Anti-Bullying Week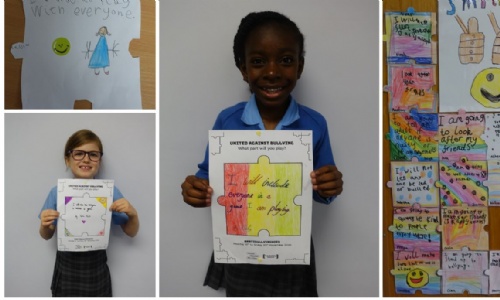 This week we have taken part in National Anti Bullying Week, where the theme has been "United Against Bullying".
The children at Warwick Prep have made pledges to one another to help and support each other in the school. Our focus this week and every week is to show kindness and helpfulness to everyone in our community.
We started Anti-Bullying Week off by supporting Odd Socks Day, highlighting and celebrating what makes us unique.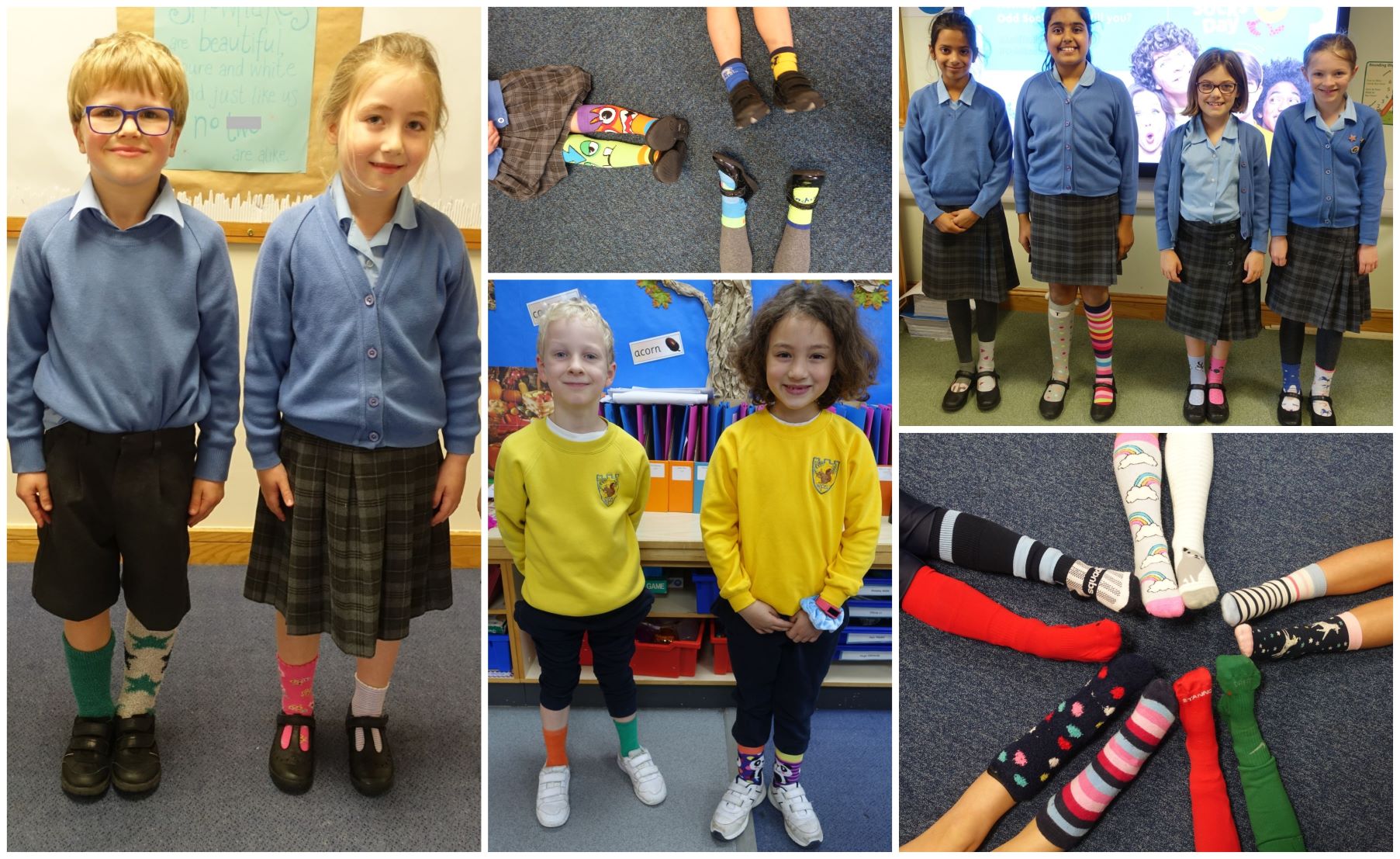 Children also completed their puzzle pieces to show what they will do to unite against bullying.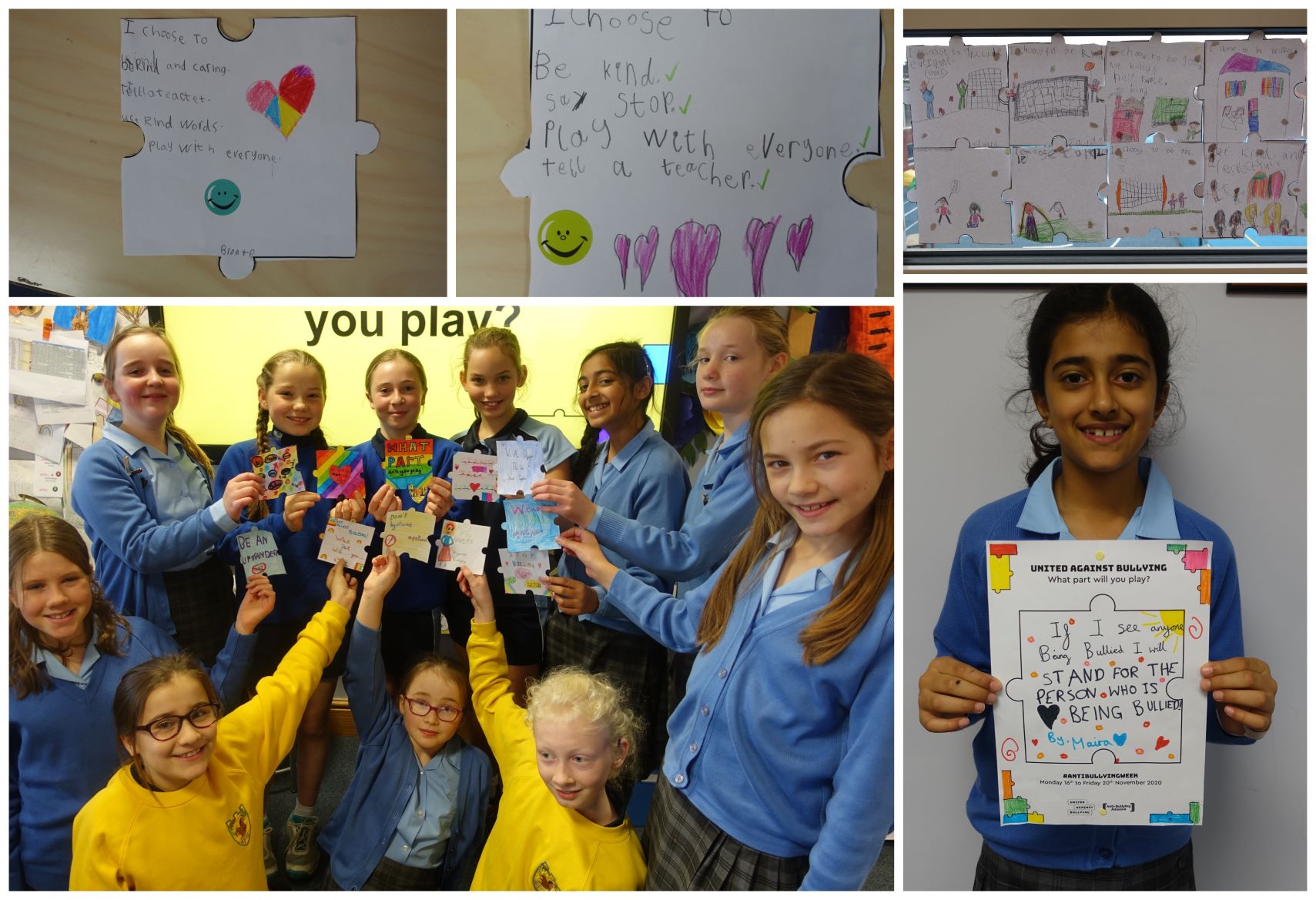 Girls in 6SW made this beautiful Anti-Bullying Week bunting to decorate their classroom: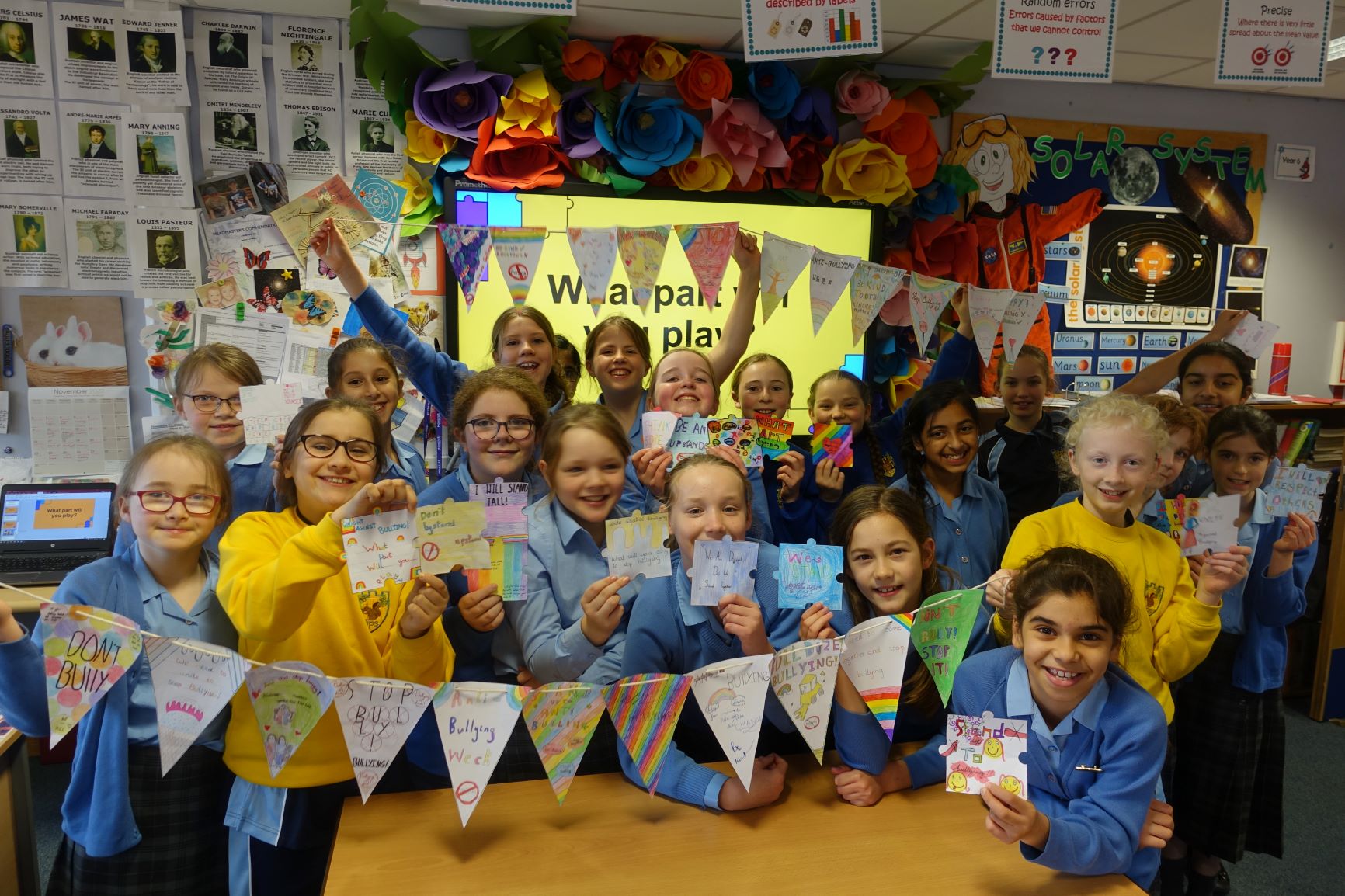 Girls from King's High also shared a video to help our pupils understand how to stand up to bullies. We have thought about how little acts of kindness can 'colour our world' and how we can make the school community a safe and happy place for everyone. In all, a very thought-provoking week about acceptance and regard for each other.