Poetry Recital Competition 2021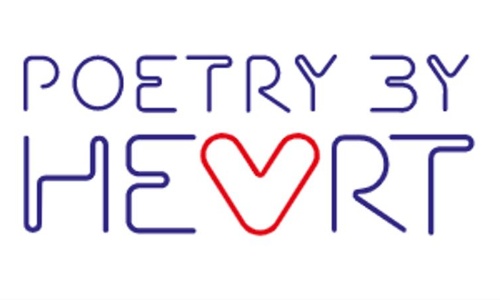 I have always loved the emotional power of poetry; the way the words feel on your tongue, the images conquered by the poet's paintbrush, the deep connection with your soul! Chaucer, Shakespeare, T.S. Eliot, Wilfred Owen, Emily Bronte, Philip Larkin – these are the poets of my school days and I can still recite some of their lines! Thanks to my teachers, I have a lifelong love and appreciation of all things literary.
Poetry is part of our cultural and human heritage; from the earliest lullabies and nursery rhymes to dad's limericks, from the Disney singalongs to the story telling of Grace Nichols, and from the performances of poets such as Michael Rosen and Joseph Coelho to the simple beauty of a well-formed haiku. Poetry speaks to our inner selves.
It is not surprising then, that when I came across the Poetry By Heart recital competition, the frustrated performer inside me knew that we had to go for it!
Poetry By Heart is a national competition for KS2 and above, but we know that our Pre-Prep students are equally amazing and deserve a chance to perform, too. Therefore, we are launching a Warwick Prep School Poetry By Heart recital competition for all students of any age who would like to participate. It is very simple to join in and details are outlined on the Poetry By Heart website.
Choose a poem• Learn it by heart• Perform it out loud
Step 1: Help your child to choose a poem from the 7+ category on the Poetry By Heart website
Step 2: Help or encourage your child to learn it by heart at home – this will take practice!
Step 3: Encourage your child to perform the poem with expression, varying tone and pace (look at previous winner videos for inspiration!)
Step 4: Your child should bring their poem to school on Monday 8 March to share with their Form Teacher. Form Teachers will ask students to perform their poems over the course of the week.
Step 5: Class winners will be selected by Form Teachers for a Pre-Prep and Prep final.
For entry to the KS2 national competition, students can enter different categories (see website) and are able to work alone or in a small group of 2-3, from within their own class. Group rehearsals and performances will need to be outside with students facing forwards to comply with COVID restrictions.
Winners in KS2 will be submitted to the Poetry By Heart national competition by the closing date of Wednesday 31 March.
I can't wait to see which poems the students will choose!
Mrs Julie Johnson
Director of Studies