Make Your Money Grow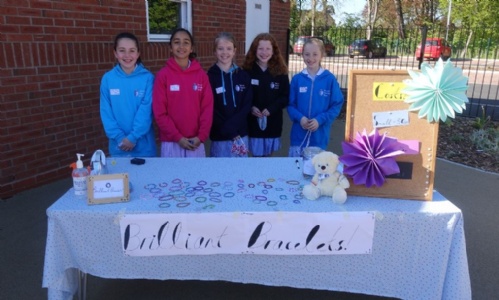 Last week, our Year 6 pupils were truly 'unstoppable' and clearly demonstrated their entrepreneurial skills by running their very own 'Make your money Grow' stalls.
This is all part of one of their 'Skills For Life Portfolio' modules based on a programme developed by Virgin Money. Recently the girls have worked tirelessly to both build and enhance their enterprise, mathematics, team building, financial and marketing skills, giving them a real taste of what it is like to be an entrepreneur.
Each team had £15 to set up a micro business. The girls used this money to create a product that they were able to sell, with the intention of creating a profit! The children from Year 2 to Year 5 were invited to visit the market which was indeed an opportunity enjoyed by all where an array of creative items were on sale: hair scrunchies and slides, bookmarks, a variety of keyrings, bracelets, greetings cards, stress balls and slime to name but a few!