An Exciting Week for Sport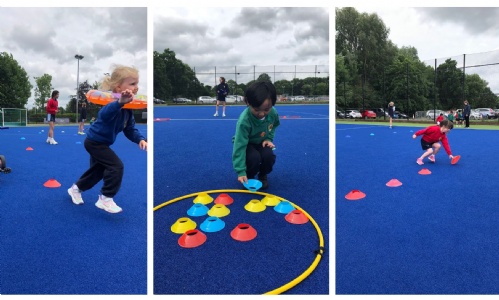 What an exciting week it has been at Warwick Prep. We kicked of the week with Nursery sports day and finished with Reception. Both had an array of events for the children to compete in, including throwing, running, and jumping. The Nursery even had a land-based triathlon!
The Nursery sports day consisted of running relays and a cone collection race for the track events. They then moved onto standing long jump, quoit throw and bean bag throw. Finished off by the finale of the triathlon, where they ran triked and used their imagination for swimming!
It was clear to see at Reception sports day that the children had learnt lots of new skills this year. There jumping, throwing, and running was amazing!
We were so proud of all the children, and it was great to see how enthusiastic they all were!
Cricket
At cricket club the girls played a mini Kwik cricket tournament and it got competitive! It has been fantastic to see how much the girls have loved cricket and we look forward to many fixtures next year to show our skills!
Athletics
The girls have shown tremendous skill in athletics and have demonstrated brilliant technique when learning various disciplines at club.
Tennis
We wish our tennis players the best of luck at their fixture against Bromsgrove on Saturday and we look forward to another fun filled week of sports days!