Music Round Up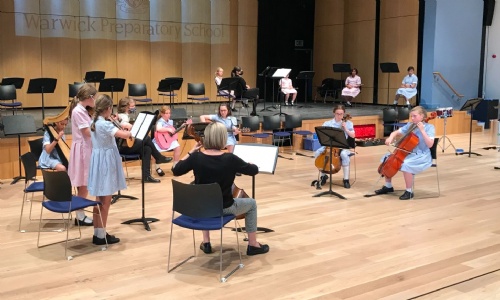 Congratulations to everyone who has taken a music exam over the last few weeks. Whether in or out of school, face-to-face or recorded performances, it is wonderful that so many girls are making such great progress.
We have some very talented young musicians in the making, and it is all very exciting in what has been a challenging year for musicians.
Being able to perform live to a small audience was hugely exciting for many of our musicians at the Summer Concerts last week. For some, it was the first time performing in Warwick Hall and indeed in a concert. Supported by our fabulous team of Visiting Music Teachers, the girls introduced their pieces and gave assured performances that filled us all with joy and sent us home with a smile on our faces. We cannot wait to resume normal rehearsals in September and spread the joy even more in the Autumn Term!
Date for the Diary: Winter Concert Thursday 25 November, 2.00pm