Sports Days and More!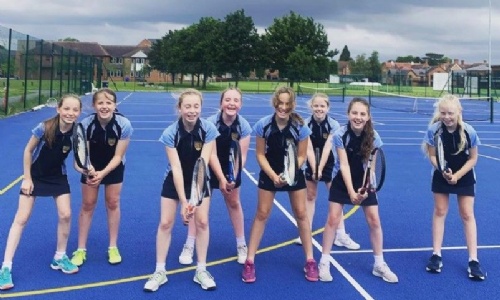 What a week it has been! Last Saturday our Years 5 and 6 tennis teams played in a fixture against Bromsgrove, throughout the morning they showed excellent determination and skill which led to them coming away with the win.
Monday was not quite the Prep sports day we had planned, but we did not let the rain dampen our day. Years 3-6 had a fantastic time battling it out for points towards their house. They took part in indoor relay races using the indoor athletic rebound boards. This meant the races were speedy and tight! They then moved onto indoor events for throwing and jumping. Of course, they finished with the fun and fast cone collection race!
On Tuesday, Years 1 and 2 flocked to the field and astro turf for their Sports Day. This consisted of lots of mini events made up of the main athletic disciplines. We had jumping, throwing and lots of exciting running relays.
We have had an amazing few weeks, filled with sports days and other activities. It has been utterly joyous to watch all the children immerse themselves into each activity with grit and passion. We are sure many of you have seen the photos and will agree they are full of smiles.
With the week ending, that also brings us to an end of our co-curricular activities. As a department it has been incredible to see all the activities so well attended and to watch the children enjoy spending time playing sport with their friends, something this time last year we were all desperate to do. We cannot wait to see what September must bring in sport.
Happy Summer, from the PE Department.