Christmas Tree Festival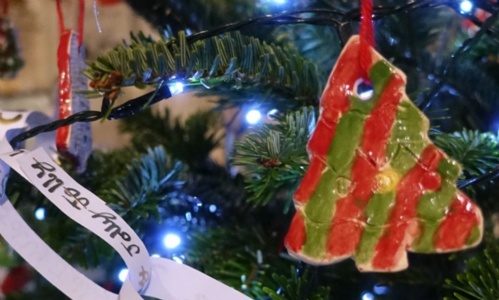 We are very proud to join over 50 Warwick charities, businesses and organisations for the annual Christmas Tree Festival at St Mary's Church, Warwick this year.
The theme for our tree is 'Handmade Traditional'. We have discussed in school the use of natural materials and the positive impact on the environment in choosing such materials over plastic. Using clay and glazing techniques, Year 3 pupils and Art Club members have created beautiful natural decorations which adorn the tree.
The festival runs from 25 November until 5 December so we hope you get the opportunity to visit and enjoy our magical display.