Forest School Round-up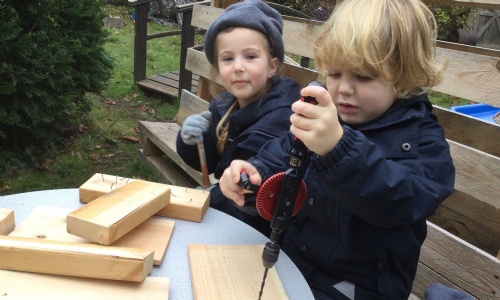 The Nursery, Reception and Year 1 children have enjoyed many wonderful outdoors activities at Forest School this term.
Reception listened to one of their favourite stories, 'Stick Man' by Julia Donaldson, and then used their creative skills in Forest School to create their very own stick people.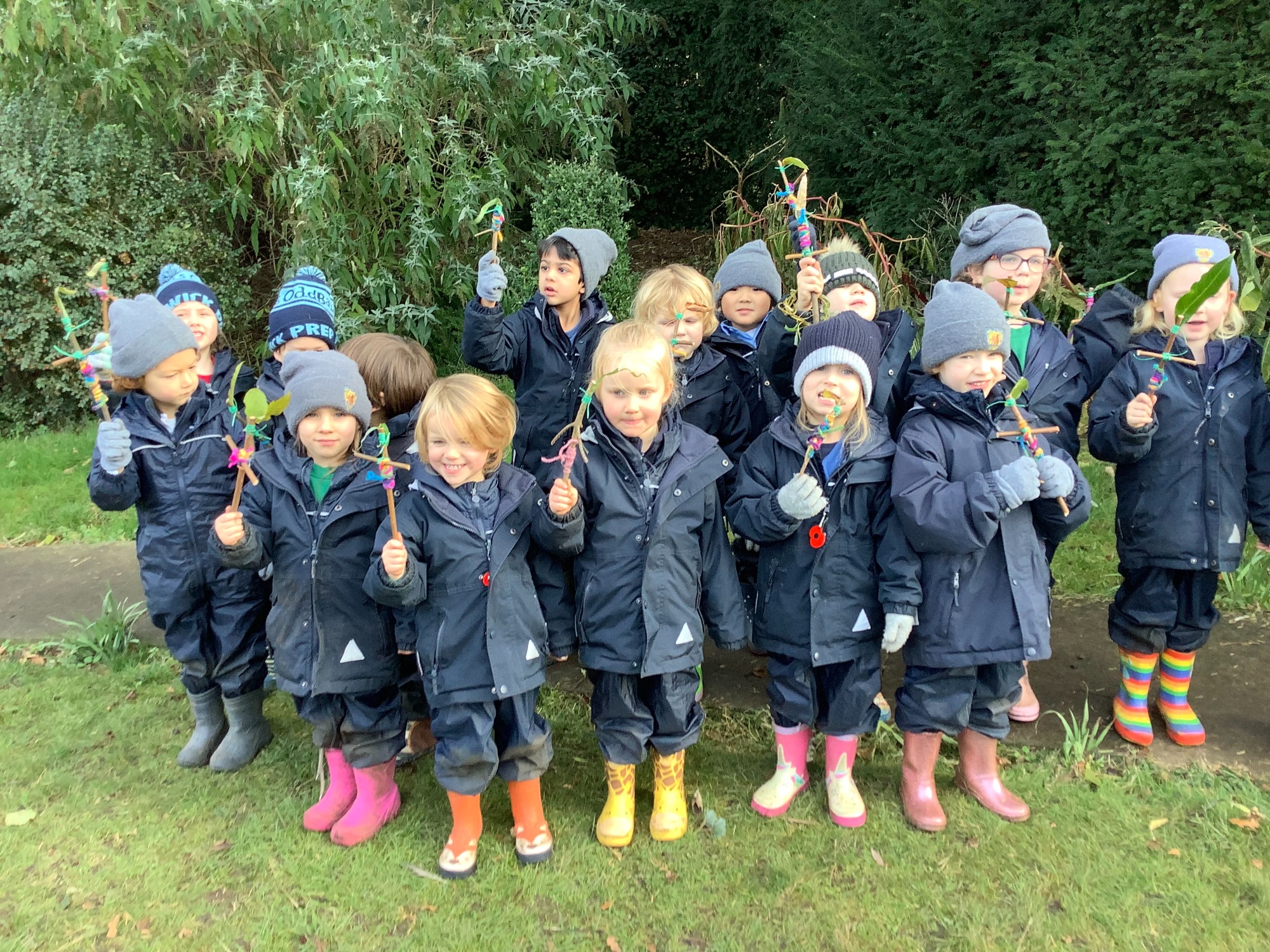 Reception and Nursery children got to grips with hammers and drills. Not only does the action of holding and using a tool correctly help develop fine and gross motor skills, it gives confidence and raises self-esteem when a task is achieved. The children showed great resilience, as tools are difficult to master, and they didn't give up when the nails didn't go into the wood as planned.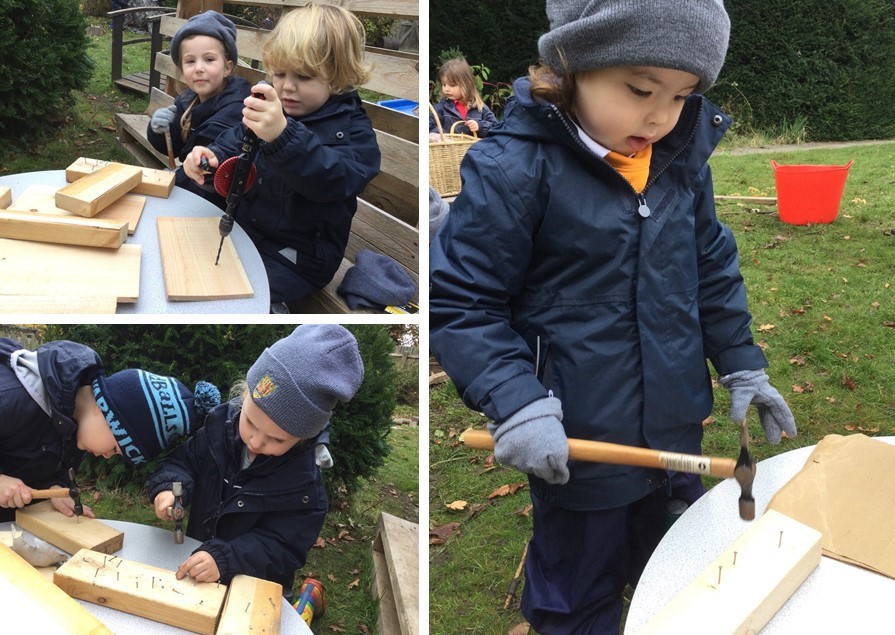 Reception children learnt about keeping safe around a fire. They heard the story 'Fiery Fox' by local author Teresa Davies which explains how matches shouldn't be played with, then the children collected sticks and created their own bonfire pictures. They warmed up in front of the fire whilst cooking popcorn and drinking hot chocolate. Perfect on grey November days.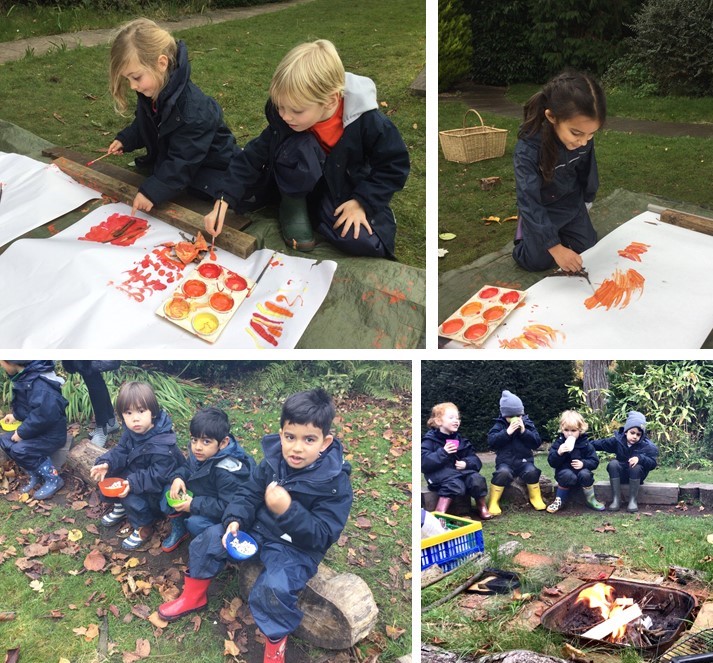 On a crisp autumn day, Reception wrapped up warmly for their weekly visit to Forest School. Inspired by the book 'Leaf Man' by Lois Ehlert, the children used natural resources such as leaves, pinecones and conkers to make beautiful autumnal pictures.