Santa Claus Is Coming To Town!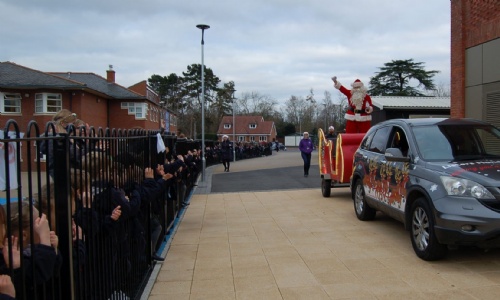 The festive magic continued this week, as we had a very special visitor come to school.
The children were incredibly excited to see Father Christmas, who had come on his sleigh, to wish everyone a Merry Christmas! Thank you to WPSA for organising the visit. It was such a magical moment!