Year 6 Explore The Shang Dynasty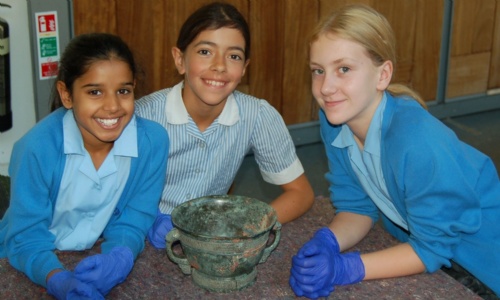 Year 6 have been learning about the Shang Dynasty.
During a visit to Compton Verney, the girls studied and sketched original Shang Dynasty artefacts. With gloves on, the girls were thrilled to be able to handle three different artefacts and had fun trying to identify what they were. The task for the afternoon was to create their own Shang vessels using air-dried clay.