Sports Blog
The latest sporting news from Warwick Prep.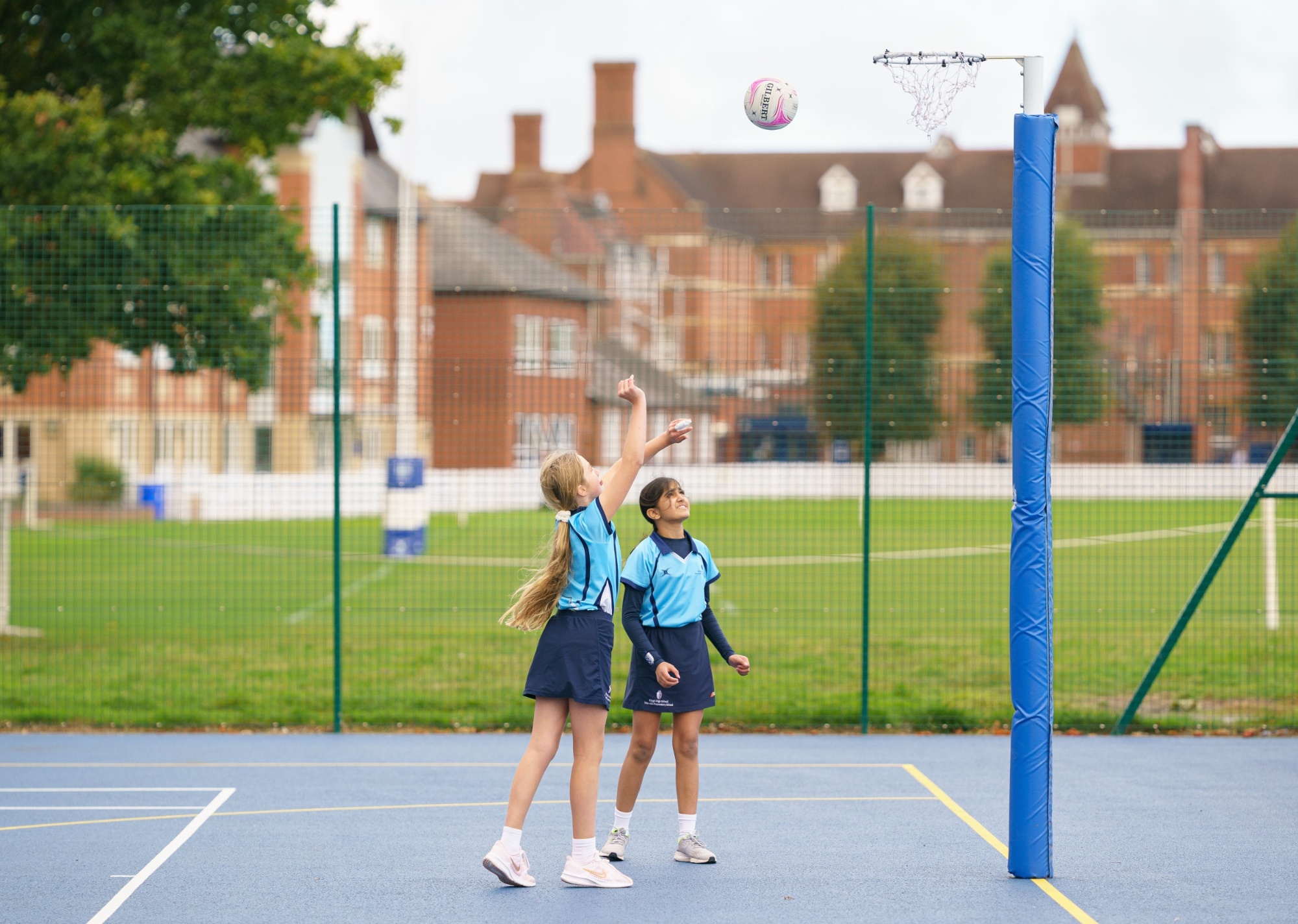 Latest Sports News
What a momentous week of sport! Our U11 football team celebrated winning the ISFA Girls National Cup and are looking forward to competing to become national champions at St George's Park!
And, our swimming relay teams will be competing in the IAPS National Finals at the London Aquatics Centre, in June.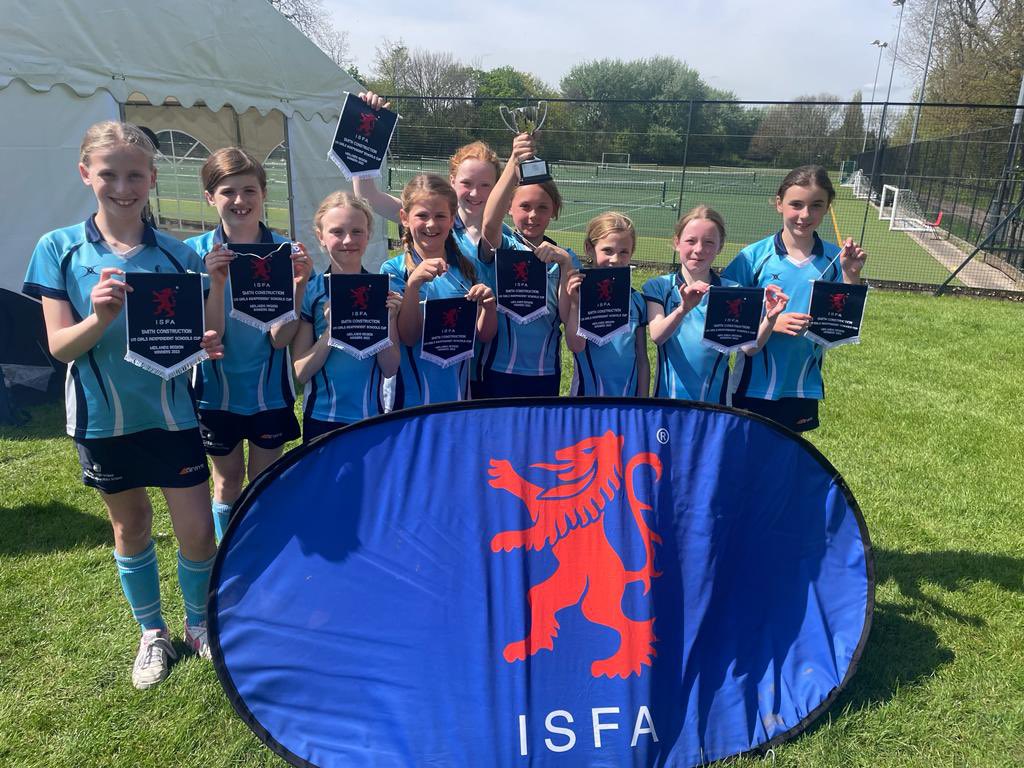 Latest Sports News
What a half term of sport! We have had an abundance of extracurricular activities as well as a multitude of fixtures.
We have been involved in local events such as the sport hall indoor athletics county rounds, where all the girls involved performed with great determination. Eight Year 6 girls competed in the indoor rowing competition, coming 1st in 2 events and 3rd overall as a team.
We have had great success in swimming and running. We took a team from each age group to the Manor Prep School's cross country competition and with over 15 schools racing, we did exceedingly well. Our U10s and U8s came 1st overall and our U11s and U9s came 2nd overall! A special mention to Imo, Sienna and Bronte who all placed in the top 3 individually, out of 40 children. We have hosted numerous swimming galas with the girls racing with passion and invigoration and are on an unbeaten streak with certain age groups.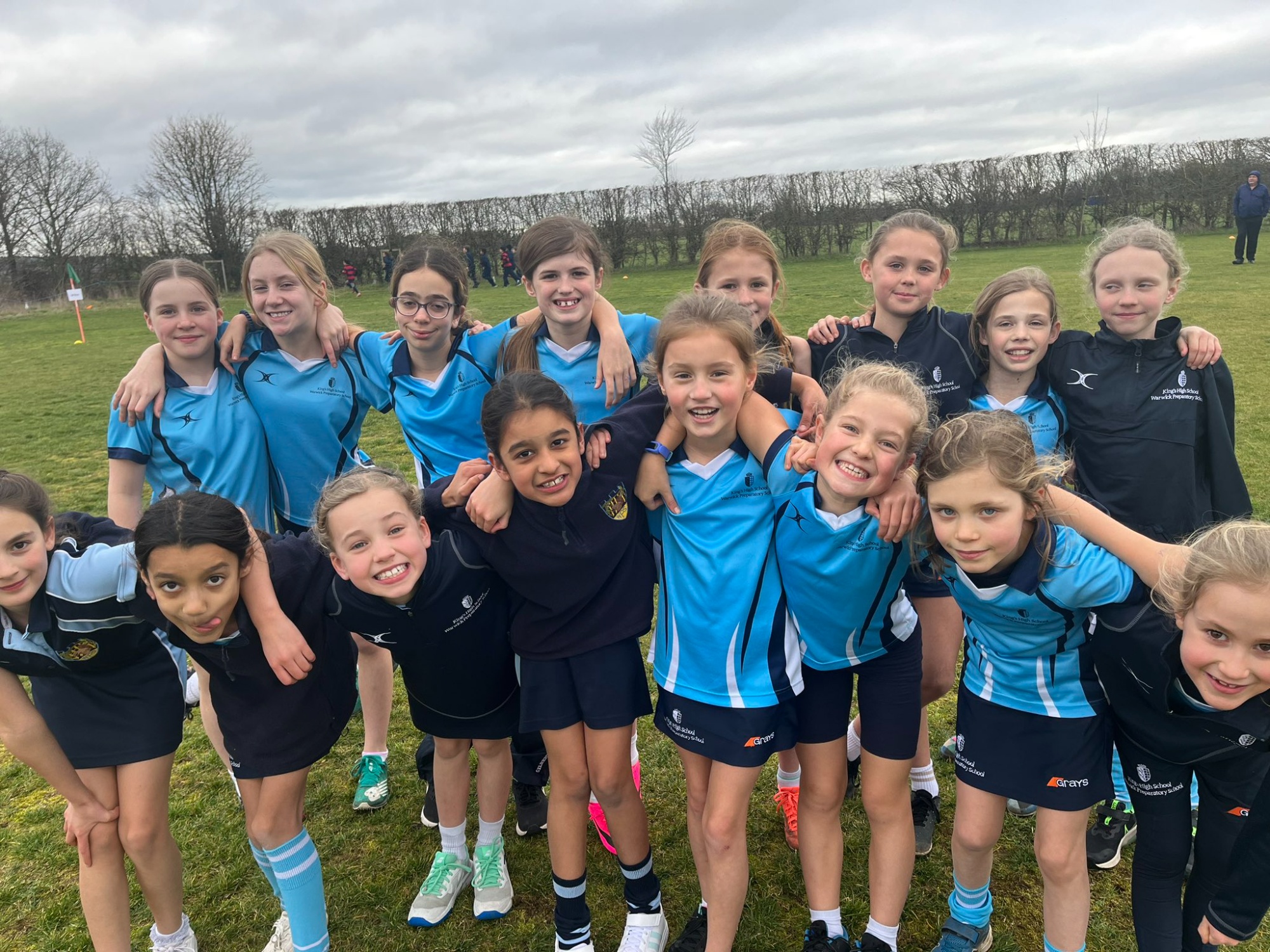 In football, the U11 team travelled to Fairfield for a tournament. The work the girls have been doing shone through when they came away unbeaten! Our hockey players picked up their sticks, last weekend, for a practise for the county tournament after half term. They came away with wins in both games against The Croft and Bromsgrove.
In the games arena, netball takes centre stage this term, and what a first half term it has been. Every year group has participated in fixtures and the U10s and U11s have both had multiple occasions where the whole year group has been invited to play. A few highlights have been our U8 & U9 teams traveling to Stamford for a tournament against various schools where both teams came away unbeaten. Our U10As have won all of their games so far. Let's hope this is a premonition of what's to come. What a season our U11s have had so far. Most Thursdays we have fielded eight teams of girls and they have played amazing netball.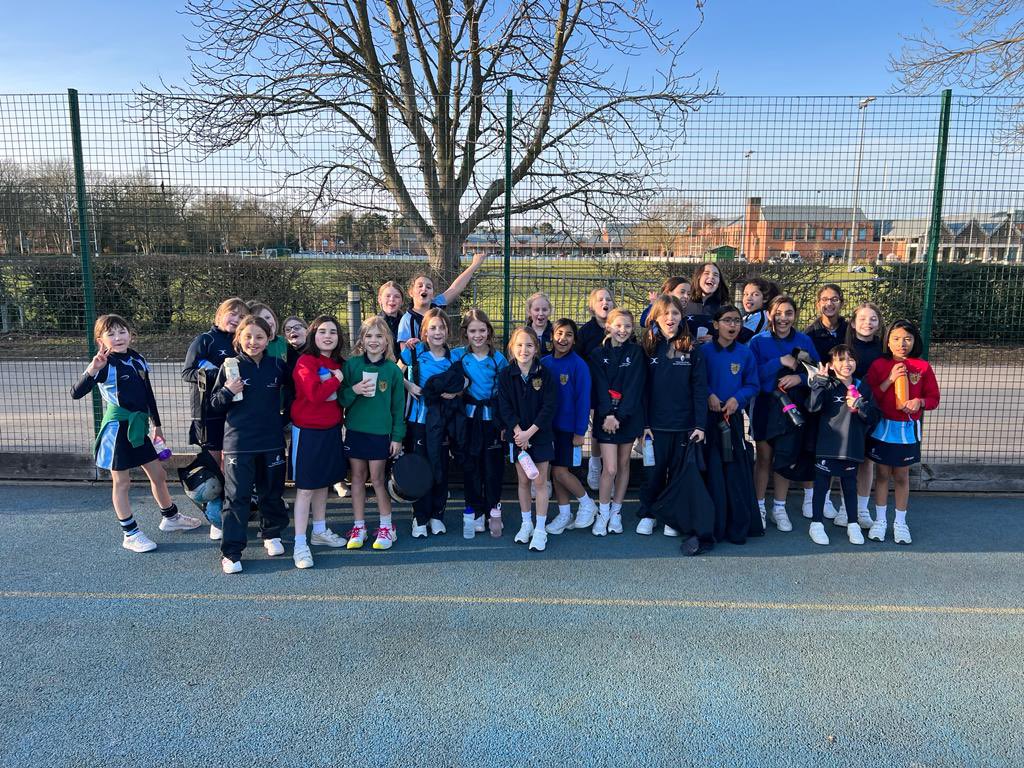 Our A team headed to Uppingham for the regional IAPS, where they won all of their round games. Unfortunately, they lost in the knockout to the overall winners of the tournament. What an amazing achievement. They played brilliantly!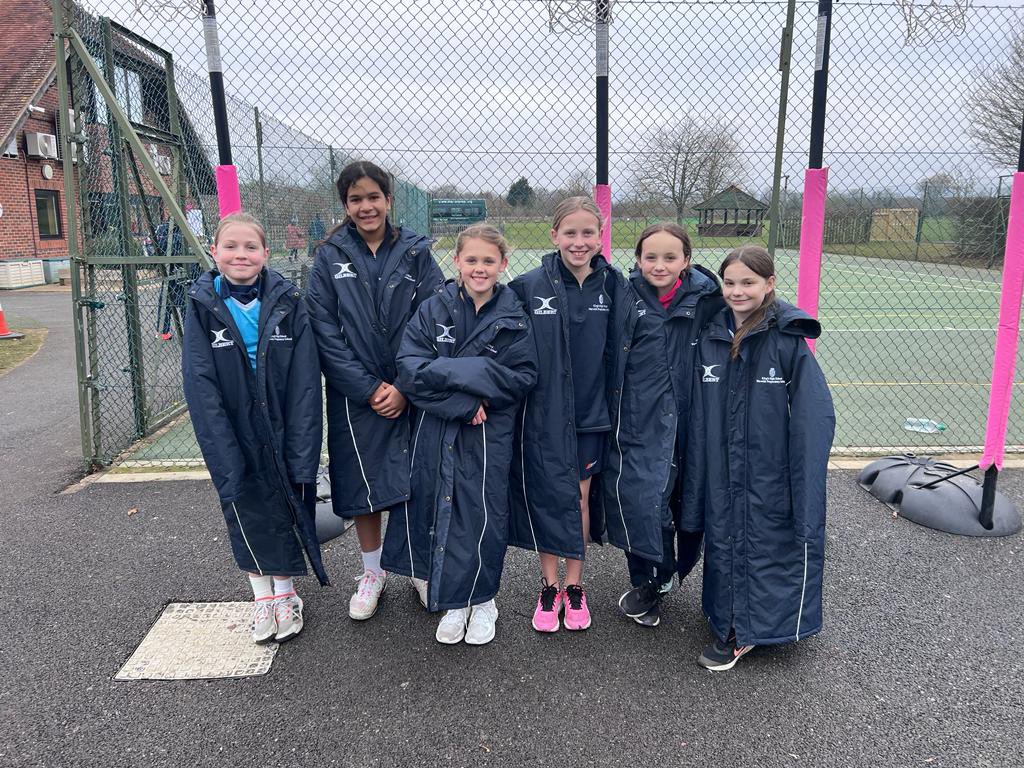 The most important thing to us, as a department, is that all of the children are loving their sport and we are so proud of everyone who is involved in clubs, fixtures and puts their all in games lessons. Here's to another fantastic half term of sport!
Latest Sports News
Abigail, Nefeli, Sasha and Sophia, all in Year 6, and Arabella and Abigail, both in Year 5, have all been working really hard on their swimming inside school and outside school within their clubs. These incredibly talented girls qualified for Warwickshire's where all the best swimmers in the county race against each other. They took part in races over two weekends at the Warwickshire's, held in Coventry.
Children who placed top 8 in 50-100m races qualified for finals and swam again for final placing on the same day. Our girls did incredibly well.
Abigail, in Year 5, competed in the 50m Backstroke and 50m Freestyle
Sophia competed in the 50m Backstroke
Nefeli competed in the 200m Individual Medley
Arabella competed in the 200m Individual Medley and placed 10th in the 50m Freestyle, 9th in the 50m Breaststroke, 7th in the 100m Freestyle and 5th in both 50m Butterfly and 100m Breaststroke
Sasha competed in and placed 9th in 50m Freestyle and 100m Freestyle, 6th in 100m Backstroke, 50m Breaststroke and 50m Butterfly and 3rd in the 100m Breaststroke.
One of our girls in Year 6 has shown she is unstoppable in the pool, winning a grand total of 12 events. Abigail, in Year 6, is dedicated to her swimming and shows promise across all strokes and distances. She is now the county champion in:
50m Backstroke
200m Backstroke
50m Breaststroke
100m Breaststroke
200m Breaststroke
50m Butterfly
100m Butterfly
50m Freestyle
100m Freestyle
200m Freestyle
400m Freestyle
200m Individual Medley
This is an incredible achievement. Well done, Abigail!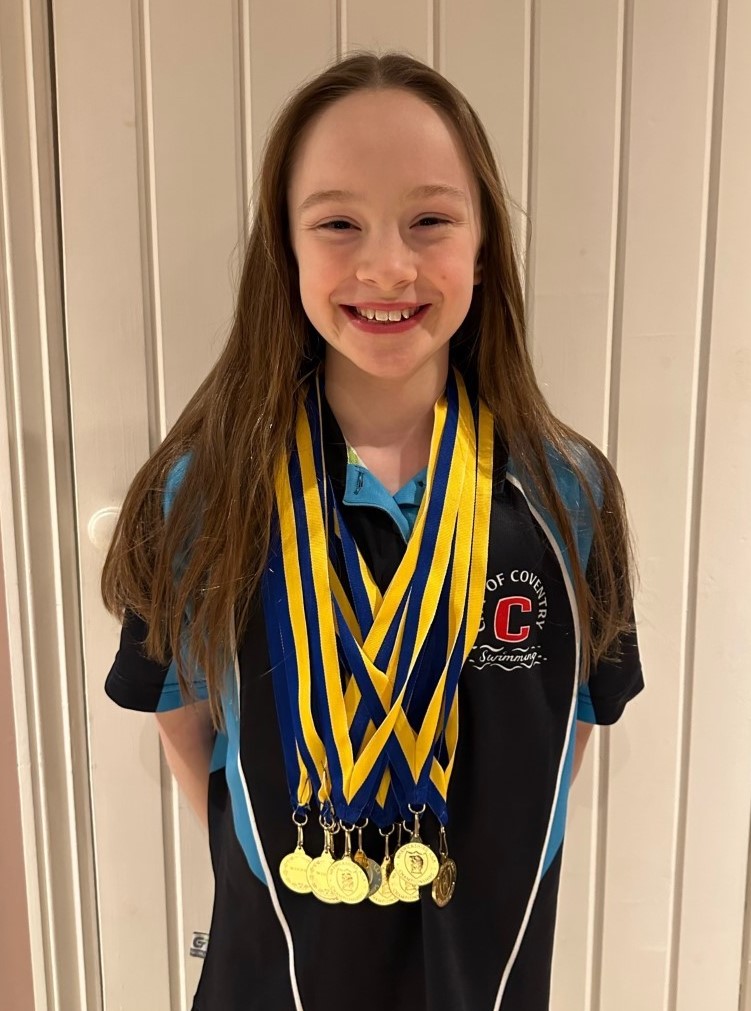 Latest Sports News
On Saturday 14 and Sunday 15 January, Mila competed at the Small Pony Premier showjumping show at Aintree Racecourse.
Mila jumped both her ponies successfully for joint 1st on Saturday and Sunday in the U11 class, to see her qualify for the finals in March.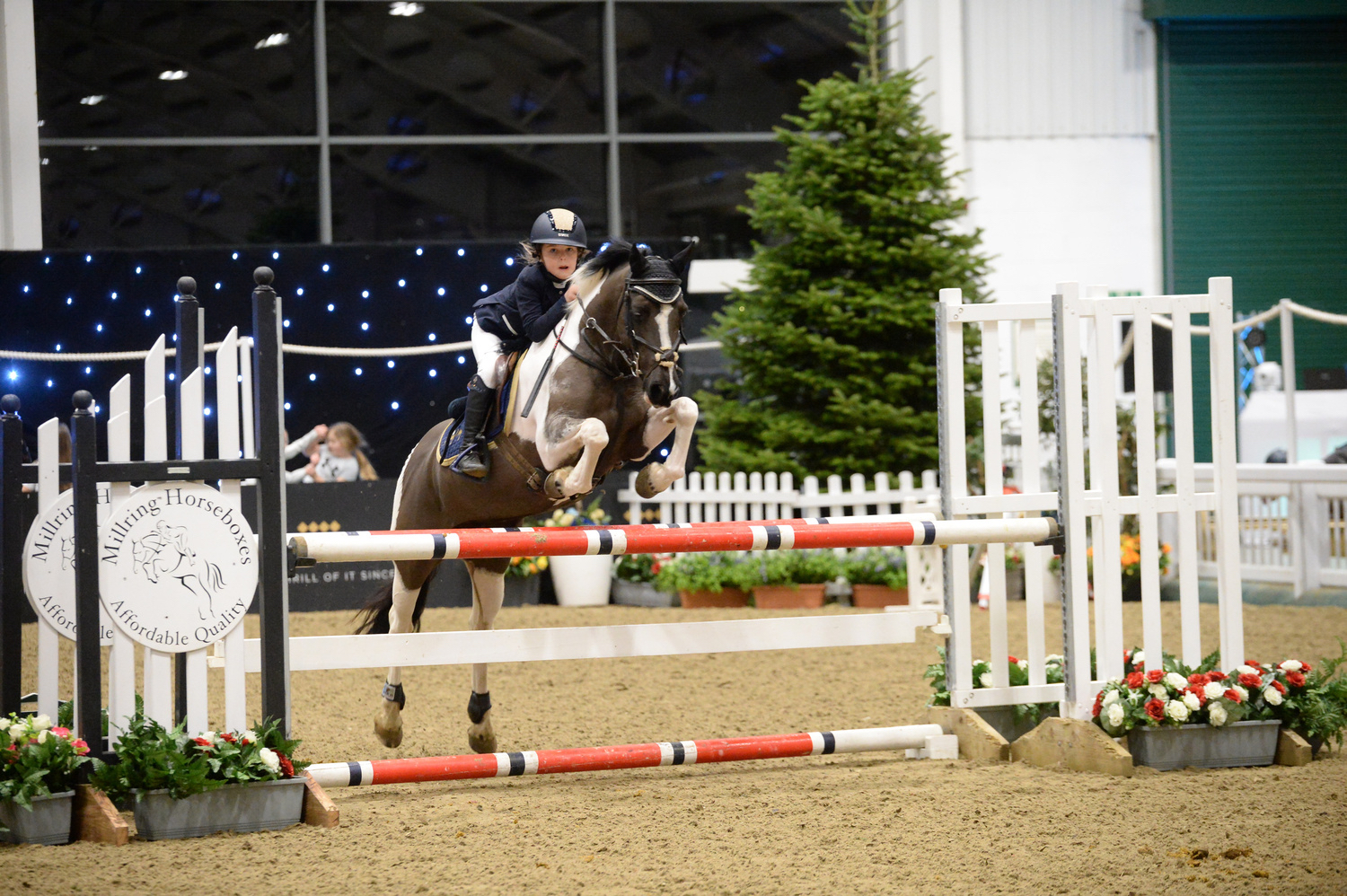 Daisy and Mila had a jump around the bigger courses against children a few years older than her and in the 128 handicap special late on Saturday night, they got into the jump off and came 4th but was the highest placed 128 pony (the rest were on slightly bigger ponies but the class was merged).
On the Sunday, Mila jumped at 8am which meant a very early start after a late finish on Saturday. Mila had to walk the course on her own and did very well in the Graham Heaths class. She just had a pole which put her out the placings but she did very well as it was a big step-up for both of them!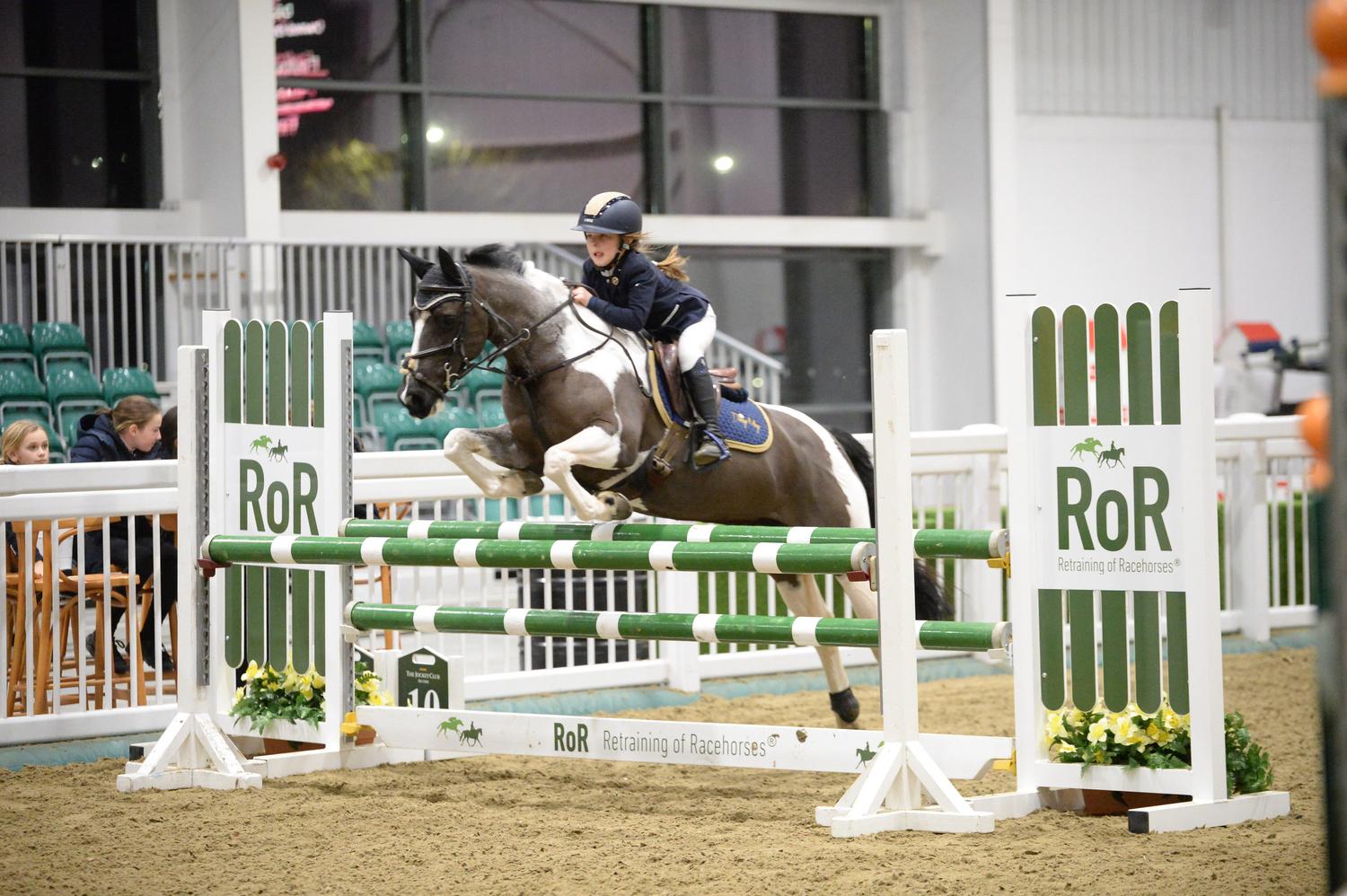 Latest Sports News
What a fantastic term of sport we have had here at Warwick Prep. With all of the children immersing themselves within the extracurricular activities, games and PE, lots of new skills have been learnt and lots of fun has been had.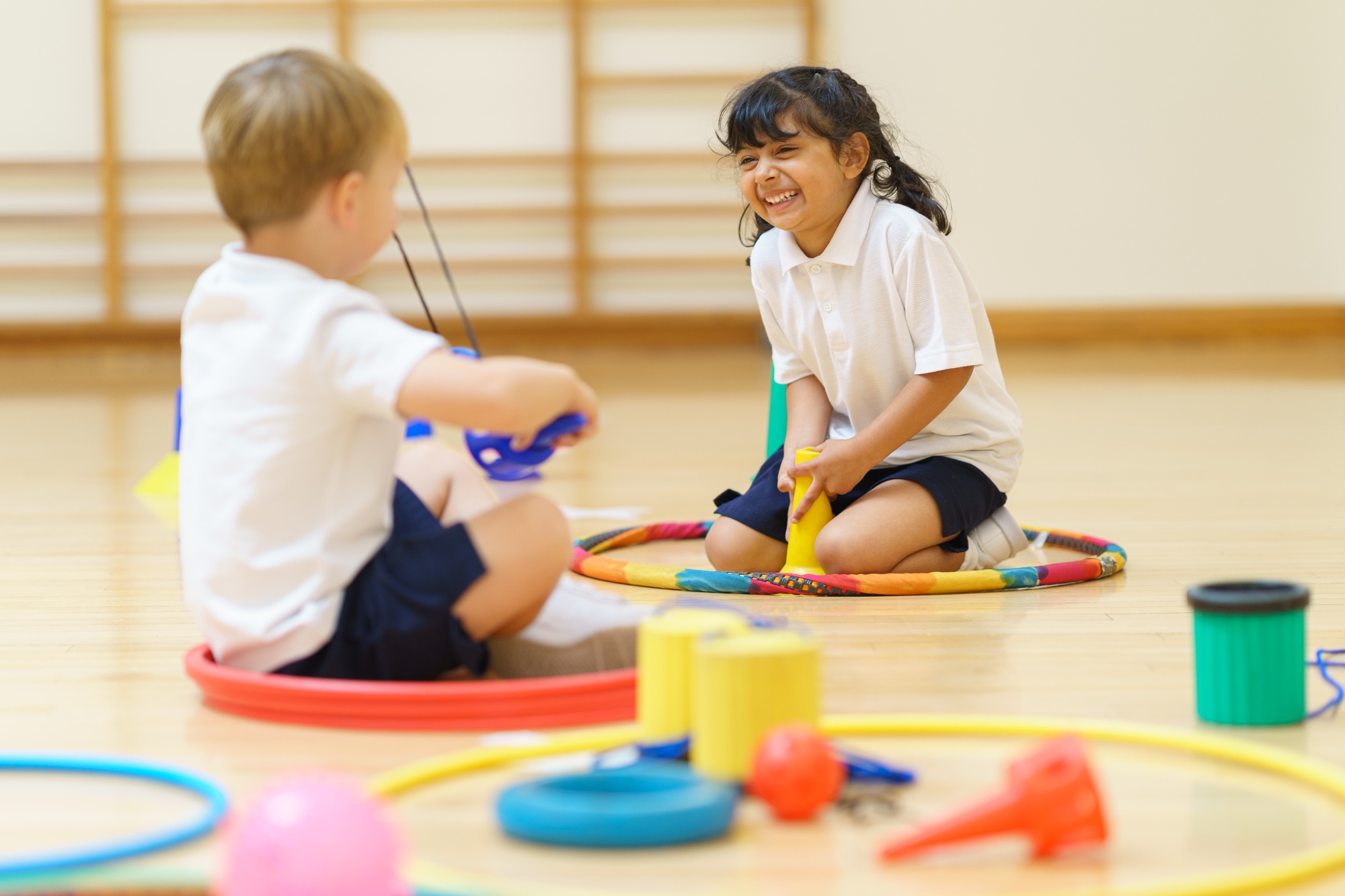 Hockey
We have had three whole year group fixtures for Year 6 this half term. It has been brilliant to see all of the children throw themselves into the sport. The A team showed incredible determination at the IAPS hockey competition, giving it their all in every game. Our Year 5 teams have had great success, not losing any games across the teams and the Year 3 and Year 4 girls have played in fun festivals as a fabulous introduction to fixtures.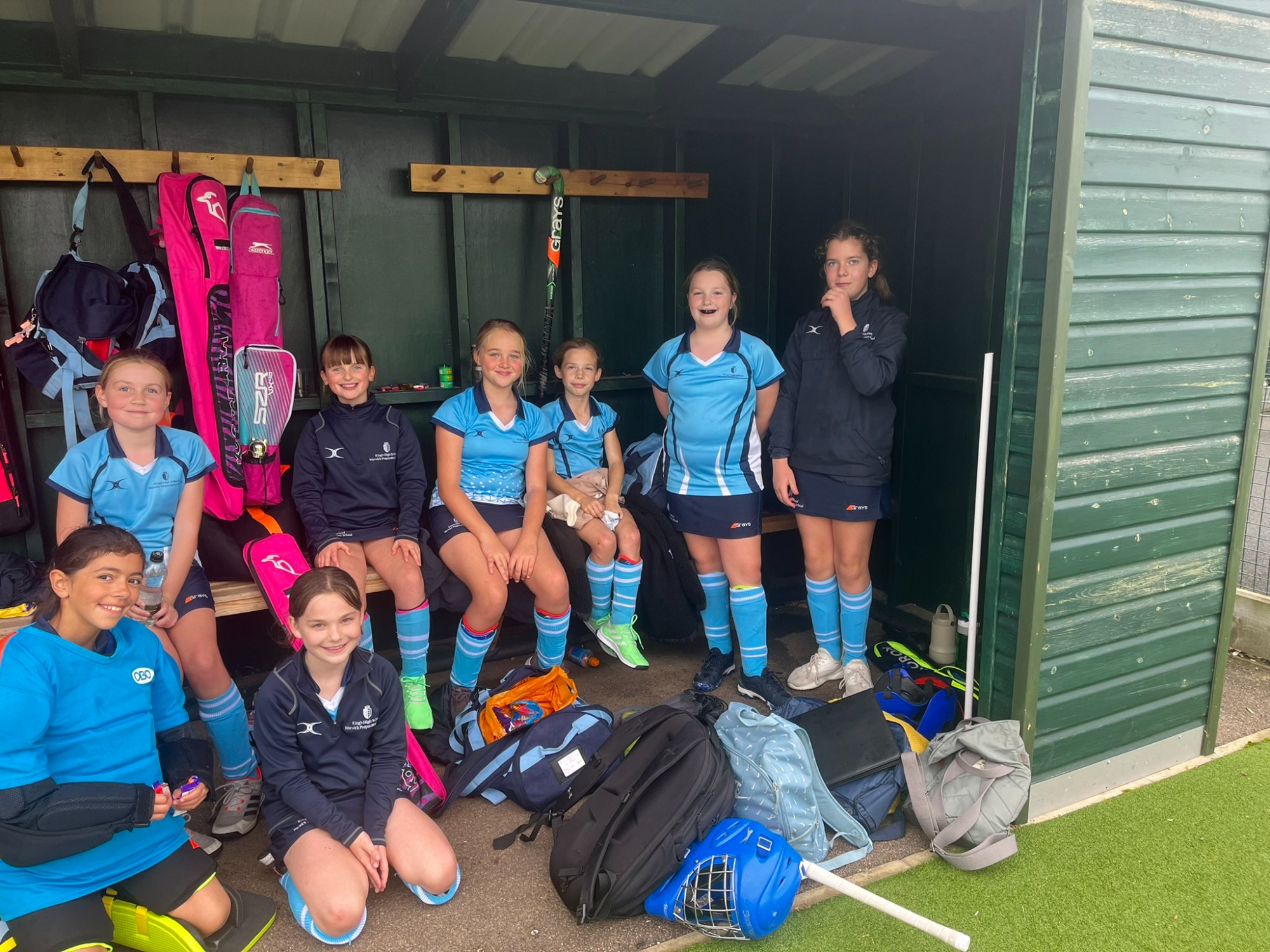 Swimming
This half term has seen the Year 6 A team win against Bromsgrove, with personal best times for all our Warwick Prep girls. This gala combined our Foundation swimmers from Years 6, 7 and 8 at Warwick Prep, Warwick Juniors, King's High and Warwick School. In the pool, girls have been working hard on activities to help them explode off the blocks, ensuring our relay take overs are quick and maintaining streamlined body positions.
Gymnastics
The gymnasts are working towards a competition in November that involves them learning a routine and a vault. This half term, we have focused on the skills in the routine paying special attention to flexibility in our legs, strong arms and controlled balance. Keep up the good work girls!
Skiing
Last Saturday, the Foundation skiers participated in the English Ski Schools Finals, in Norfolk.
We are thrilled that 5 Foundation ski teams qualified for and skied at this event on the Norwich Ski Slope at such an early stage in the development of the Warwick Schools Ski Racing programme.
The U12 girls team missed a podium position but came a very respectable 4th! They are dedicated to their training and racing, have courage and determination and should be very proud of what they have achieved.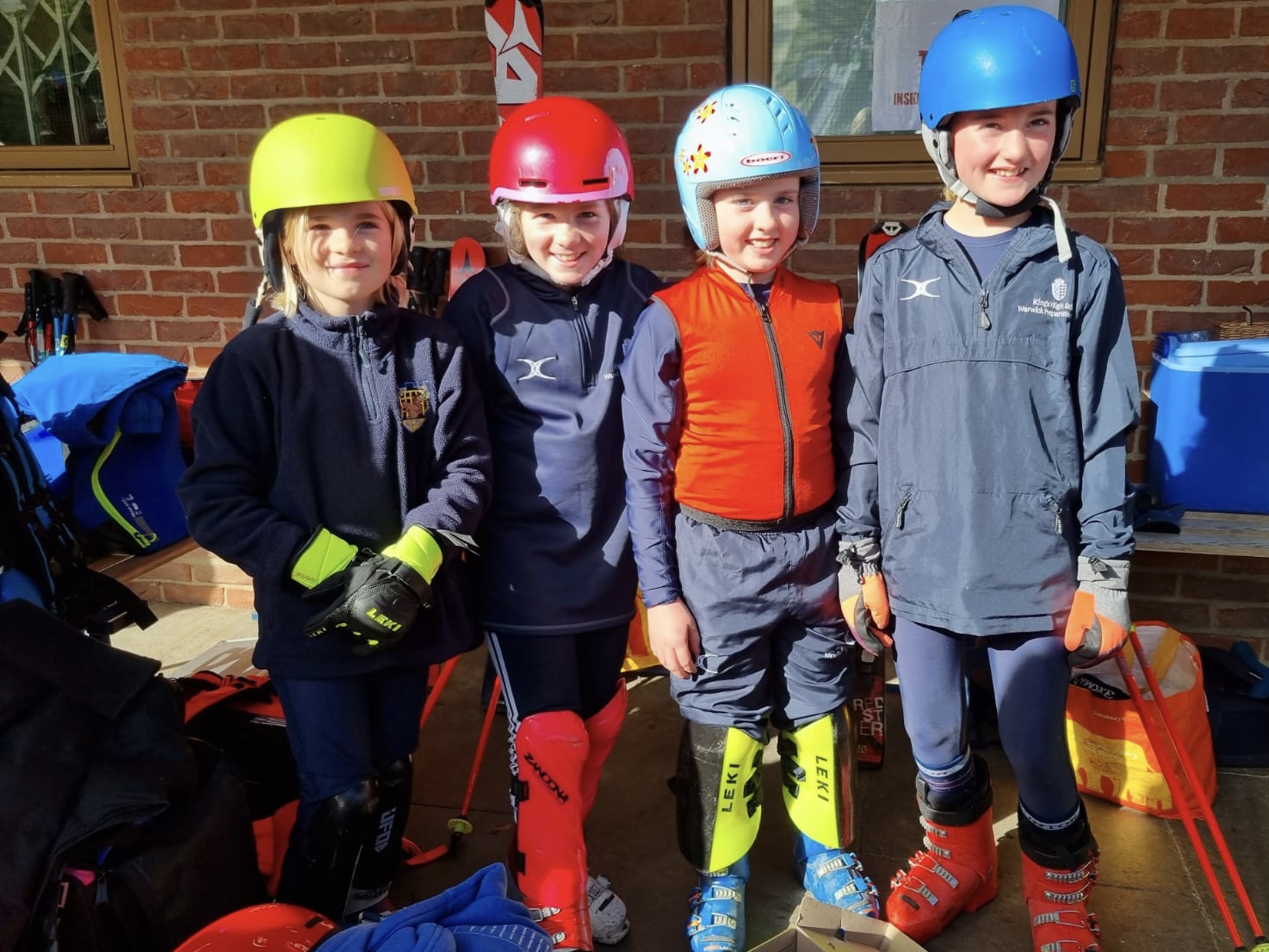 Latest Sports News
Good luck to all the pupils and staff: Miss Day, Mrs Alder and Mrs Smeeton (making her debut) who are dancing in the Leamington and Warwick Academy of Dance performance of the 'Snow Queen' at the Leamington Spa Centre, this weekend. We hope they have a 'wicked' time!
As the year comes to a close and we have completed our final Sports Day, all that is left to do is say have a lovely summer to you all. We hope that the children keep active over the break, as much for their mental wellbeing as their physical.
There are always lots of different ways to stay active: holiday camps, park runs, family time playing sport or perhaps walking.
We have put a summer challenge on the notice board, in case the children would like a little bit of structure. We look forward to hearing about all of the wonderful things the children have been up to when they are back. Happy holidays from the PE Department.
Latest Sports News
As the year ends, we really have finished it in style with multiple Sports Days.
It was amazing to see all our young athletes take to the track but also participate in fun field events. Reception demonstrated their throwing, jumping and running skills with bundles of enthusiasm. Nursery showed us some dry land swimming with their 'triathlon' events.
Well done to the following children who were victorious in various events for Years 3-6:
Throwing
Year 3: Tuppence
Year 4: Eleanor
Year 5: Rosie
Year 6: Farrah
Jumping
Year 3: Tabby
Year 4: Eleanor
Year 5: Katherine
Year 6: Isla
Sprint Finals
Year 3: Tabby
Year 4: Imogen
Year 5: Elektra
Year 6: Zara
Middle Distance
Year 3: Tabby
Year 4: Freya
Year 5: Rachel
Year 6: Isla
Victrix Ludorum
Year 3: Tabby
Year 4: Eleanor
Year 5: Elektra
Year 6: Isla
A big thank you to all of the parents who came to spectate the different Sports Days. It was truly amazing to welcome you all onto site and a wonderful time was had by all. We're looking forward to the Year 1 and Year 2 Sports Day on Tuesday!
Latest Sports News
What a couple of weeks in sport it has been. The girls have been busy with their final fixtures of the year.
We had a monumental moment for cricket in the Foundation, where we fielded mixed cricket teams with Warwick Junior School and some of the girls competed in hard ball, again, another first for the schools. The U8, U9 and U10 teams all played against Bablake School, coming out with a mix of wins and losses, and a lot of smiles all around.
Our U11 footballers played at the national finals at St. George's Park coming 3rd in the country! An incredible achievement by all of the girls involved.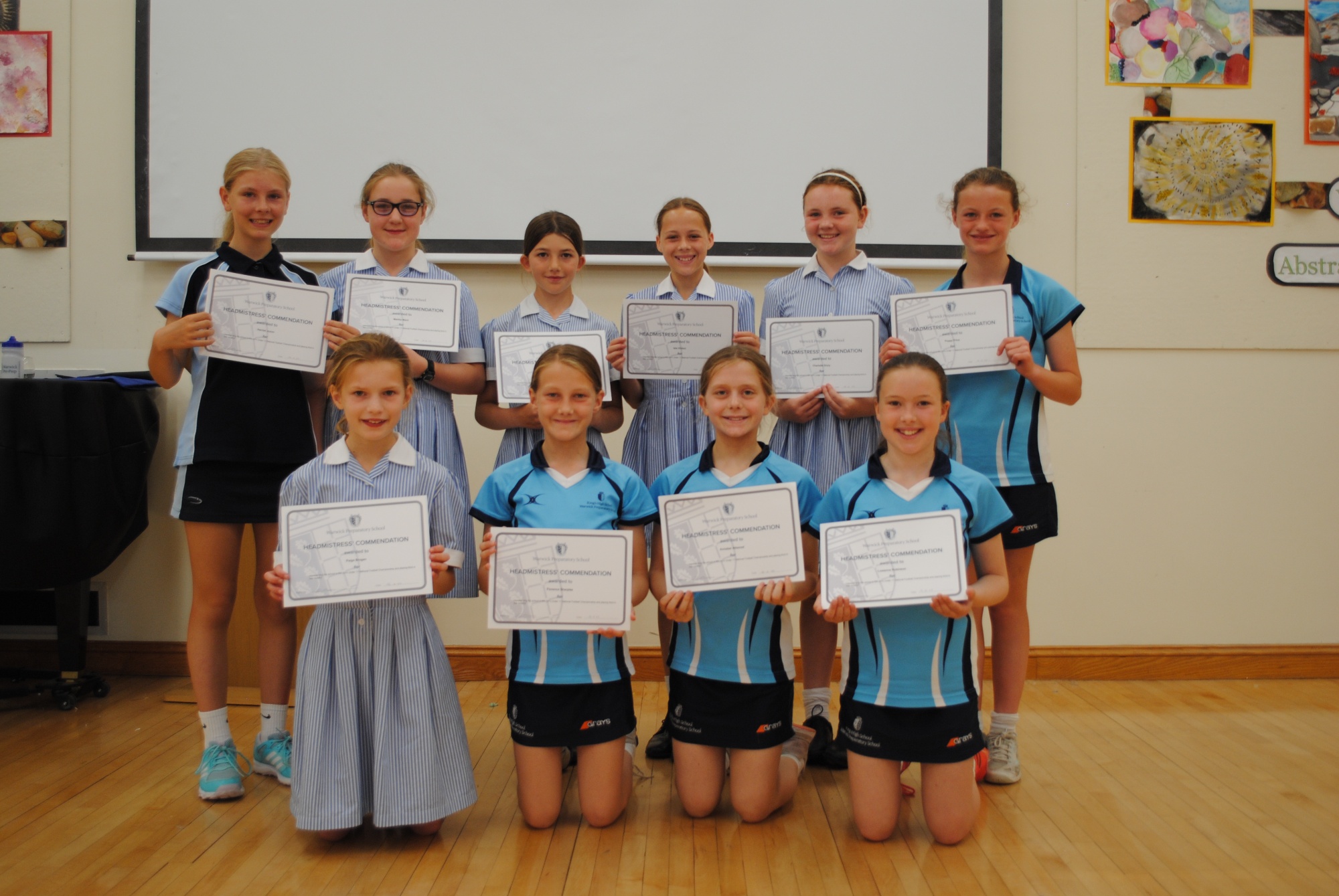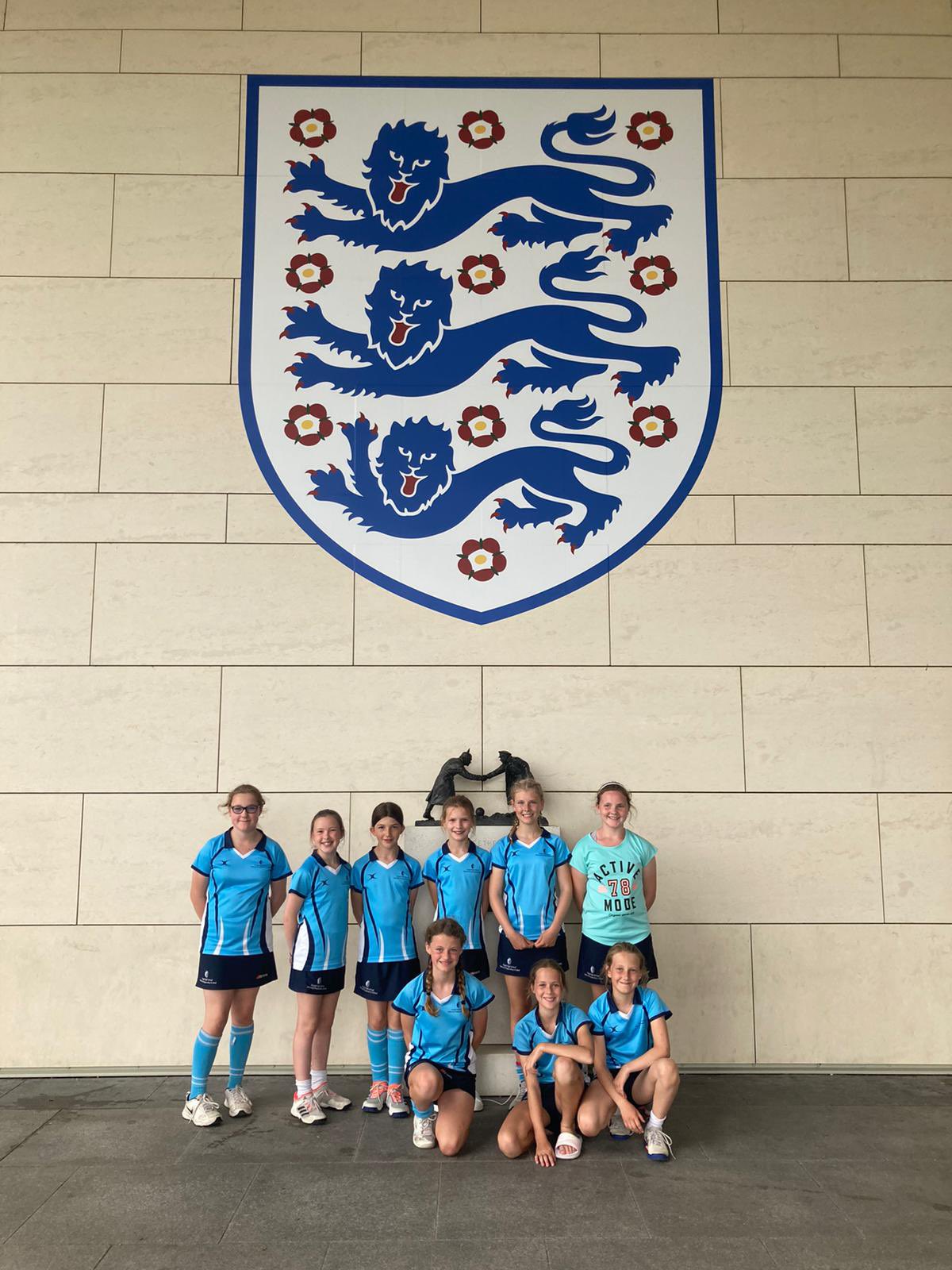 On Saturday 11 June, Warwick Prep swimmers attended the IAPS National Swimming Finals. Girls completed a qualifying round back in January and the finals saw the top 20 relay teams and top 20 individuals in each stroke.
We are delighted to be able to announce the following results:
U10 medley relay (Backstroke Sophia, Breaststroke Nefeli, Butterfly Abigail and Front Crawl Elektra)
Qualified 17th (1.23.37)
Finished 10th (1.17.07)
U10 freestyle relay (Sophia, Nefeli, Abigail and Elektra)
Qualified 18th (1.13.68)
Finished 9th (1.06.91)
U11 medley relay (Backstroke Martha, Breaststroke Florence, Butterfly Ellie and Front Crawl Charlotte)
Qualified 4th (1.14.29)
Finished 8th (1.10.24)
U11 freestyle relay…
Qualified 10th (1.06.83)
FINISHED 2nd (59.76)
Abigail 25m U10 individual fly
Qualified 5th (18.19)
Prelims 8th top 10 to final (17.45)
Final 7th (17.53)
Ellie 50m U11 individual fly
Qualified 12th (37.82)
Prelims 11th gutted (36.25)
Florence 50m U11 individual breaststroke
Qualified 12th (37.82)
Prelims 7th (41.76)
Final 6th (41.56)
As a team, U10 and U11 competed against all the schools (some schools have U10, U11, U12 and U13) and Warwick Prep placed joint 17th with 24 points. We gain points for where we finish in the finals (relays give us points and so do individuals).
We are awaiting to hear the results of U10 and U11 overall school placings.
Huge congratulations to all involved!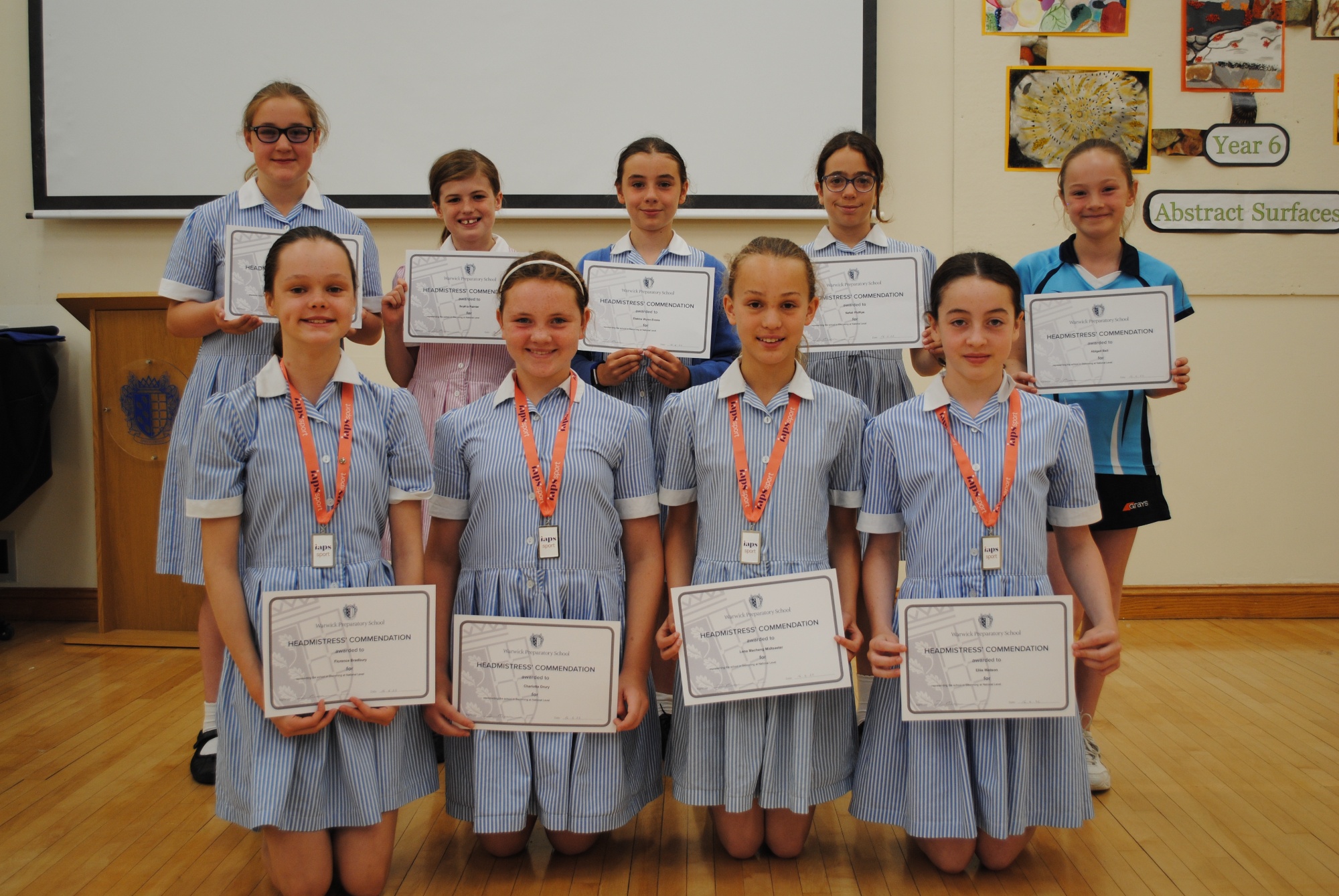 Latest Sports News
On Saturday 7 May, our U10 and U11 tennis teams took on Bromsgrove School. They played brilliantly and both squads came away with the win.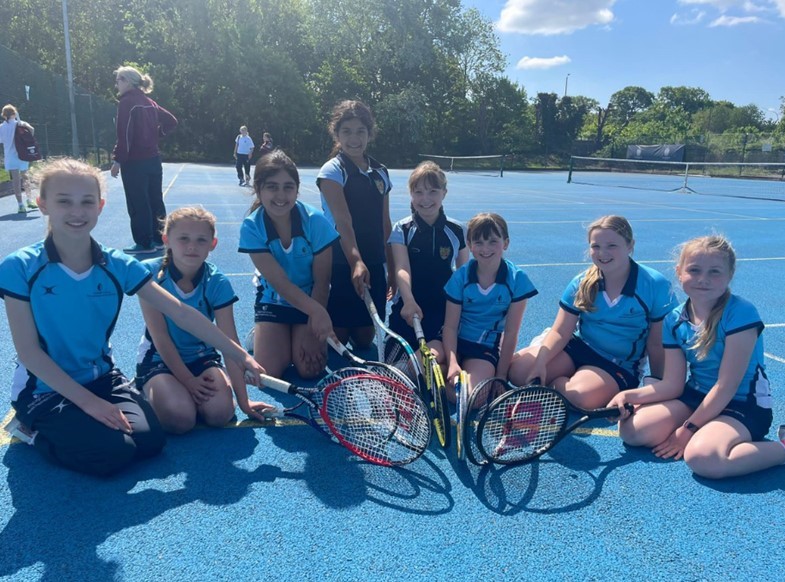 On Tuesday 10 May, we played a whole year group U9 fixture against Blue Coat School. It was brilliant to see so many children playing! Our A team came away with the win in a pairs cricket format.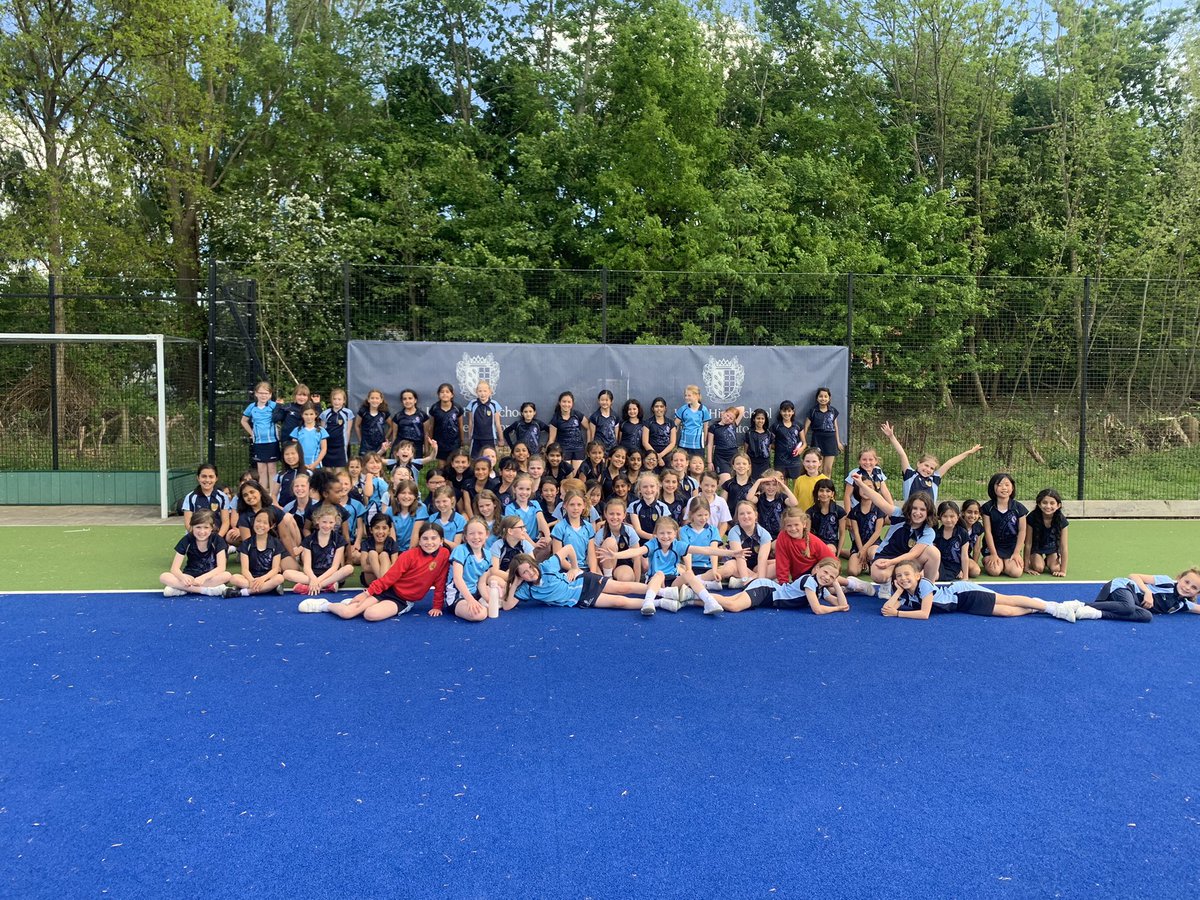 On Wednesday 11 May, we took 5 U11 cricket teams over to RGS Worcester. After a rainy morning, the sun shone down on us all afternoon for a fantastic day of cricket.
On Thursday 12 May, our Year 3 gymnasts, who recently won the Central Warwickshire round of the Coventry, Solihull and Warwickshire gymnastics competition, travelled to the Fundamental Movement Academy, Solihull for the County School Games final against 12 other schools. The children had to perform a set floor routine and a vault in front of judges. The girls performed brilliantly, displaying control and precision. I am delighted to announce they finished in 2nd place! Well done to Amelia, Annabel, Annabella, Ava, Florence, Holly, Iris, Karen, Sienna and Tabitha.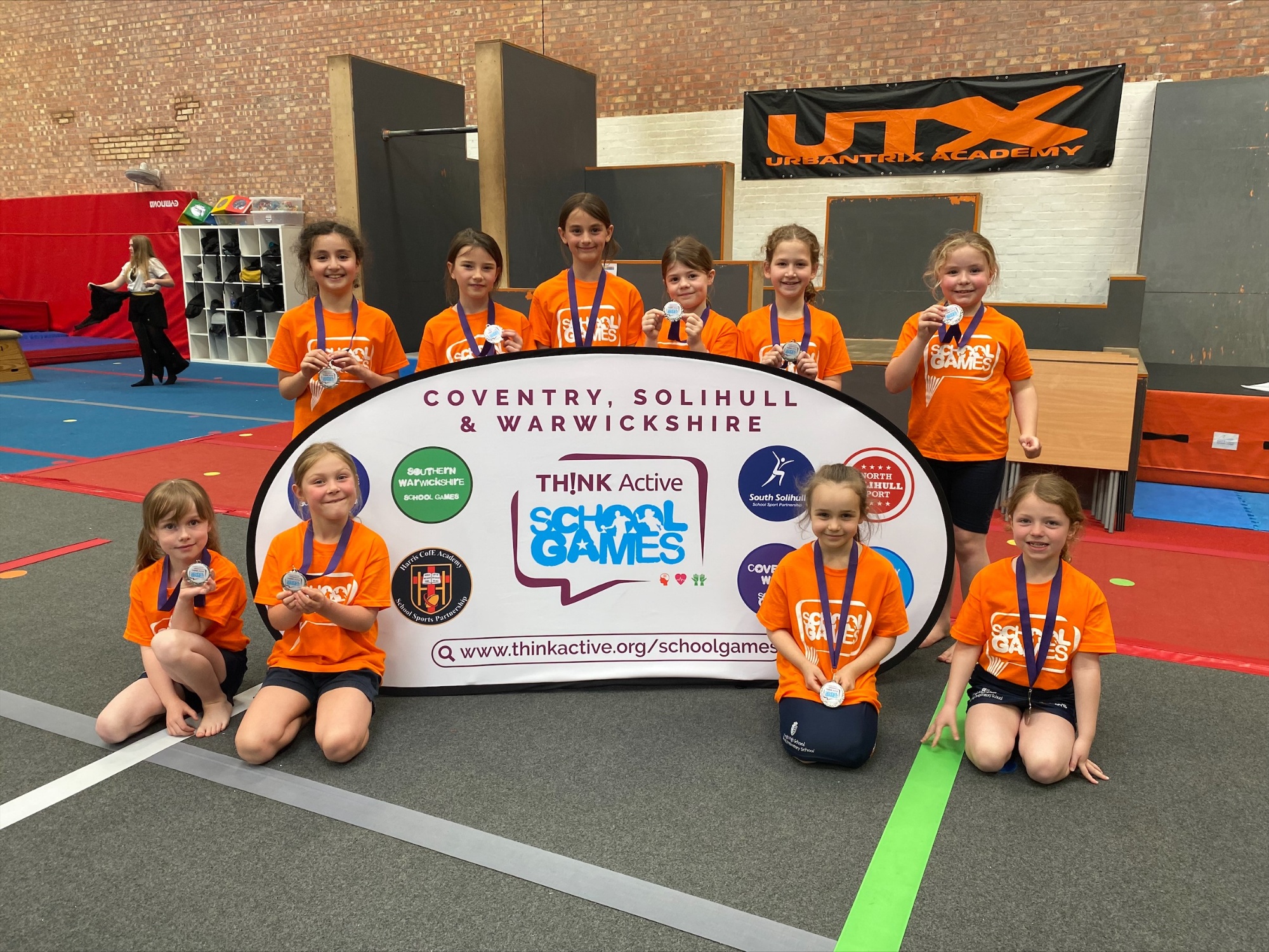 Latest Sports News
After an Easter break to recharge and reset, the Foundation Ski Race group were back training at Swadlincote on Sunday 1 May, under the watchful eyes of coaches Emma and Brian from Midland Ski Club.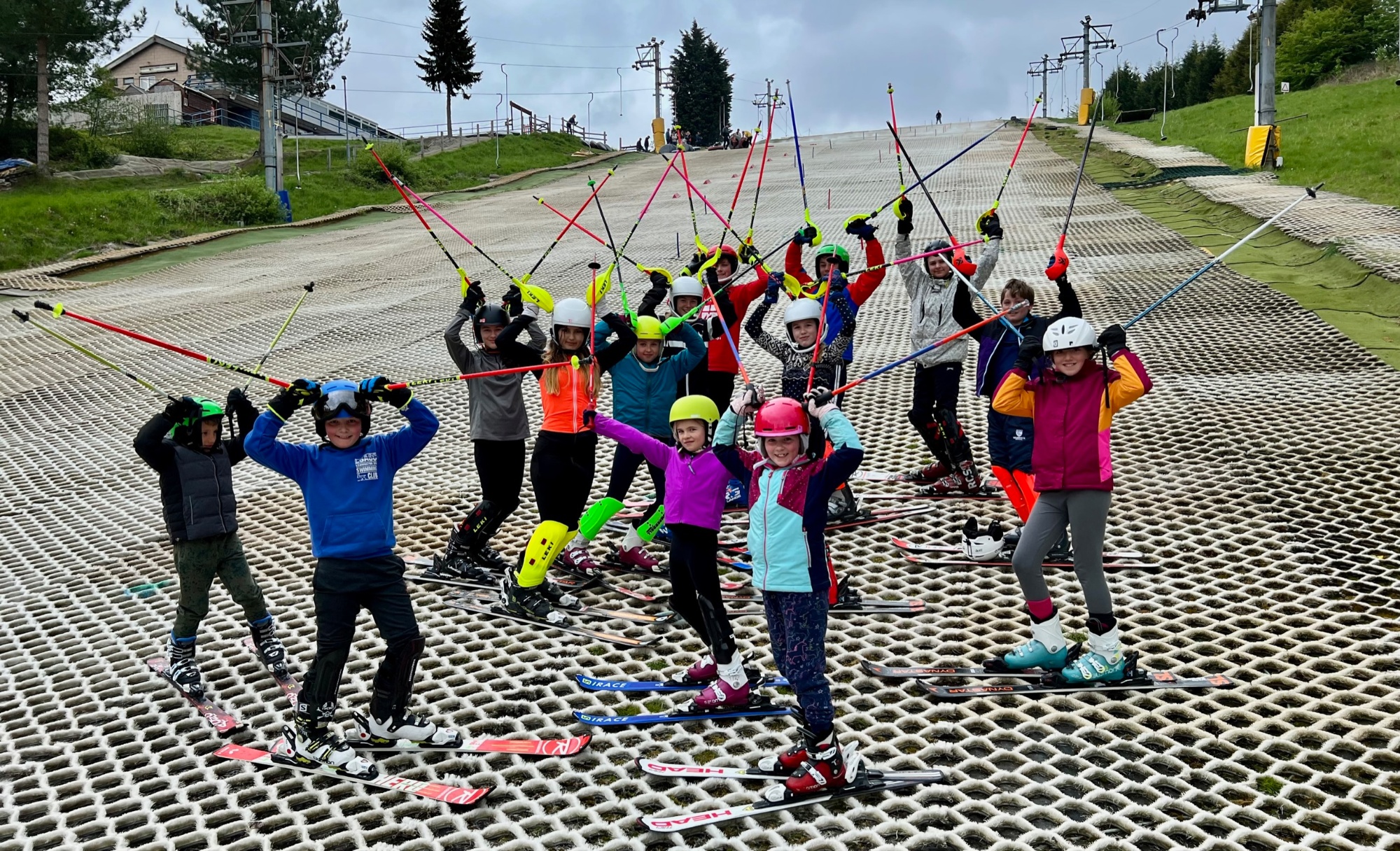 It was a great day, with 15 skiers from the Foundation, including 4 girls from Warwick Prep, attending and lots of improvement among those participating. The morning consisted of technical work to improve each skiers' base level and then, after some individual training runs, the afternoon was spent mainly competing in head-to-head and team Dual Slaloms. This really brought out the competitive side with some really close races resulting.
The U11 teams had an incredibly successful week on the football pitch. Not only did they win their final league game, which means straight wins for all of their matches this year, they also were victorious at the ISFA Midlands Qualifiers. They came away with the tournament win, earning themselves a place at the finals hosted at St George's Park.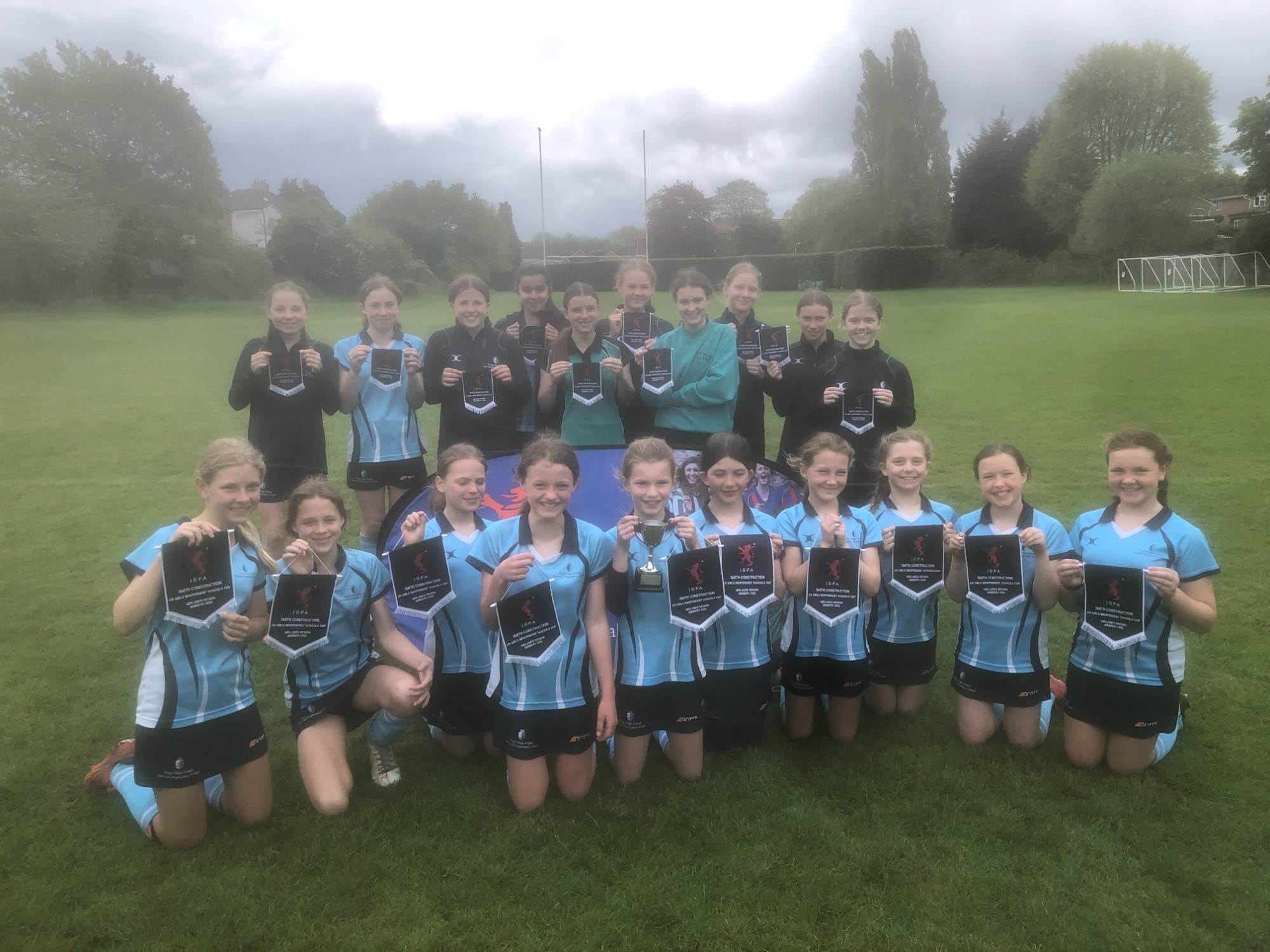 Our U10 cricket team headed out for the first cricket match of the season. They haven't had much opportunity to play this year but took to the wicket with great motivation and drive to do well. It was an enjoyable afternoon in the sun, learning, progressing and smiling.
Coaches from All Stars Cricket visited to take our Year 1 games lessons, showing how much fun cricket is for all age groups. We highly recommend the children from Pre-Prep getting involved with their programmes. Find your nearest All Stars Cricket club here.
Our Warwick Prep swimming teams in Year 5 and Year 6 were so excited to hear that, following the qualification gala back in January, they have qualified for the National IAPS Swimming Finals at the London Olympic Pool on Saturday 11 June!
The girls competed in one of the many area qualification rounds and now all schools' results have been published. In order to qualify for the finals, the girls must place in the top 20 relays or individuals.
- U10 medley relay (17th/111 Schools)
- U11 medley relay (4th/124 Schools)
- U10 freestyle relay (18th/130 Schools)
- U11 freestyle relay (10th/139 Schools)
- Abigail in butterfly (5th/87 Competitors)
- Ellie in butterfly (13th/95 Competitors)
- Florence in breaststroke (5th/133 Competitors)
All relays qualifying will mean all girls will be attending the finals. The following girls also performed really well; Sophia in backstroke (40th/131 Competitors), Nefeli in breaststroke (65th/129 Competitors), Elektra in front crawl (52nd/149 Competitors), Charlotte in front crawl (46th/162 Competitors) and Martha in backstroke (46th/131 Competitors).
Well done to Ellie, Florence, Charlotte, Lena, Martha, Abigail, Sophia, Elektra and Nefeli.
Latest Sports News
The Warwick Foundation Ski Racing programme has been training hard during the term, perfecting their techniques and recently, with some newer skiers making their debut too. The students raced in the Birmingham and Midlands Schools Championships at Ackers Adventure in Birmingham on Sunday.
There were several notable team and individual placings. The U12 team; Holly, in 6JJ, Mia, in 5KC, and Loretta, in 3VS, were 2nd in the 'Junior Girls' event and the U10 team; Bea, in 3LG, Darcey, in 4JB, and Mattie, in 4MM, came 3rd. Individually, Darcey was 2nd in the U10s with Loretta coming 3rd.
The term has produced some great breakthroughs for all the skiers, backed up by these recent results. We aim to start again after the Easter break with our regular training with the Midland Ski Club coaches at Swadlincote Dry slope.
On Wednesday 23 March, the U11 teams, consisting of over 50 girls, played against Royal Grammar School Worcester, achieving great results all round and 5 teams won.
The following day, U10ABC netball teams travelled to Solihull School and had a lovely time playing in the sun with some fantastic results.
On Friday 25 March, the U10 and U11 cross-country teams won 1st, 2nd and 3rd for all year groups and came away with individual and team medals. The girls were amazing!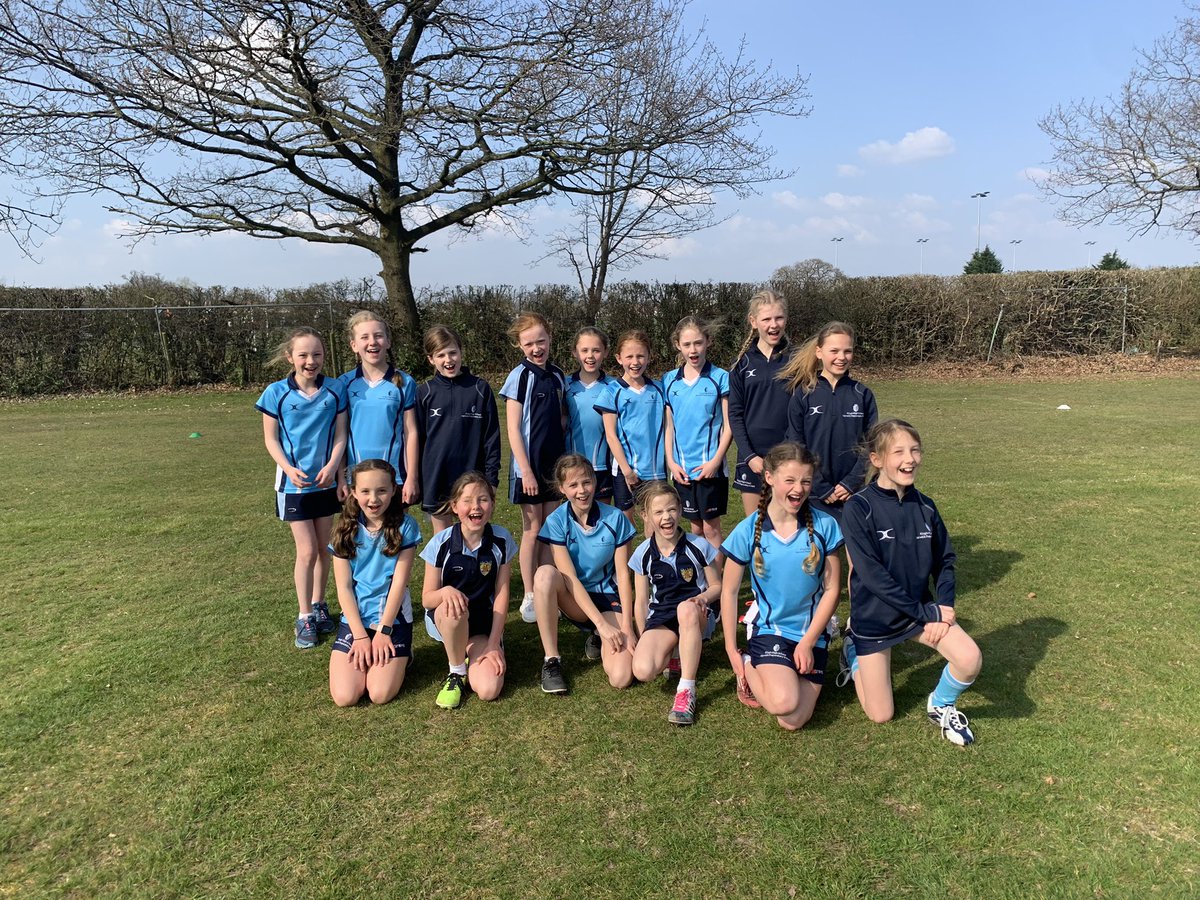 The U11 football team had a Football Mid & South Warwickshire League fixture vs Bidford at home and won 6-1!
On Saturday 26 March, we hosted a Year 4 and Year 6 Netball Tournament at Warwick Prep. We had lots of excellent schools come and join us onsite to play in the tournament. Both of our teams narrowly missed out on the tournament win.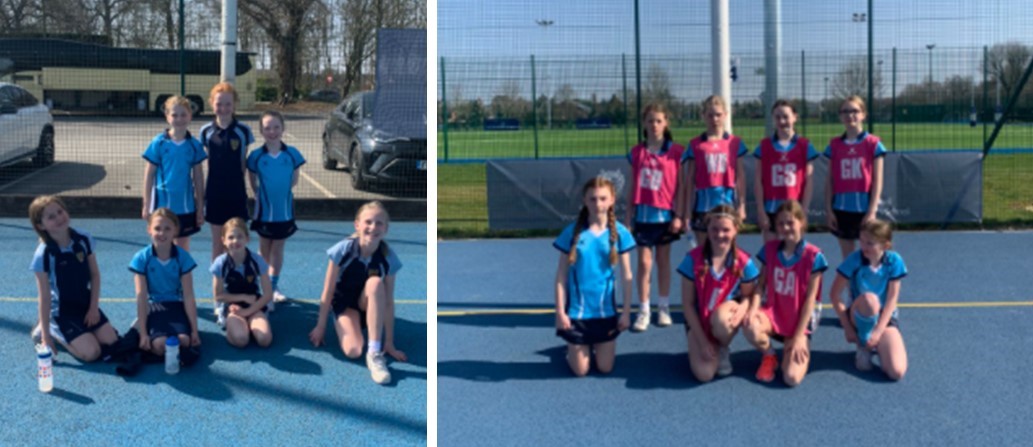 On Monday 28 March, we hosted a Year 3 netball tournament. It was amazing to see the progress the girls have made this year and brilliant for them to come away with the tournament win.
On Wednesday 30 March, we travelled to Tanworth In Arden Primary School with the U11 football team. This was an important game for the league. The girls stepped up and came away with a 3-1 win.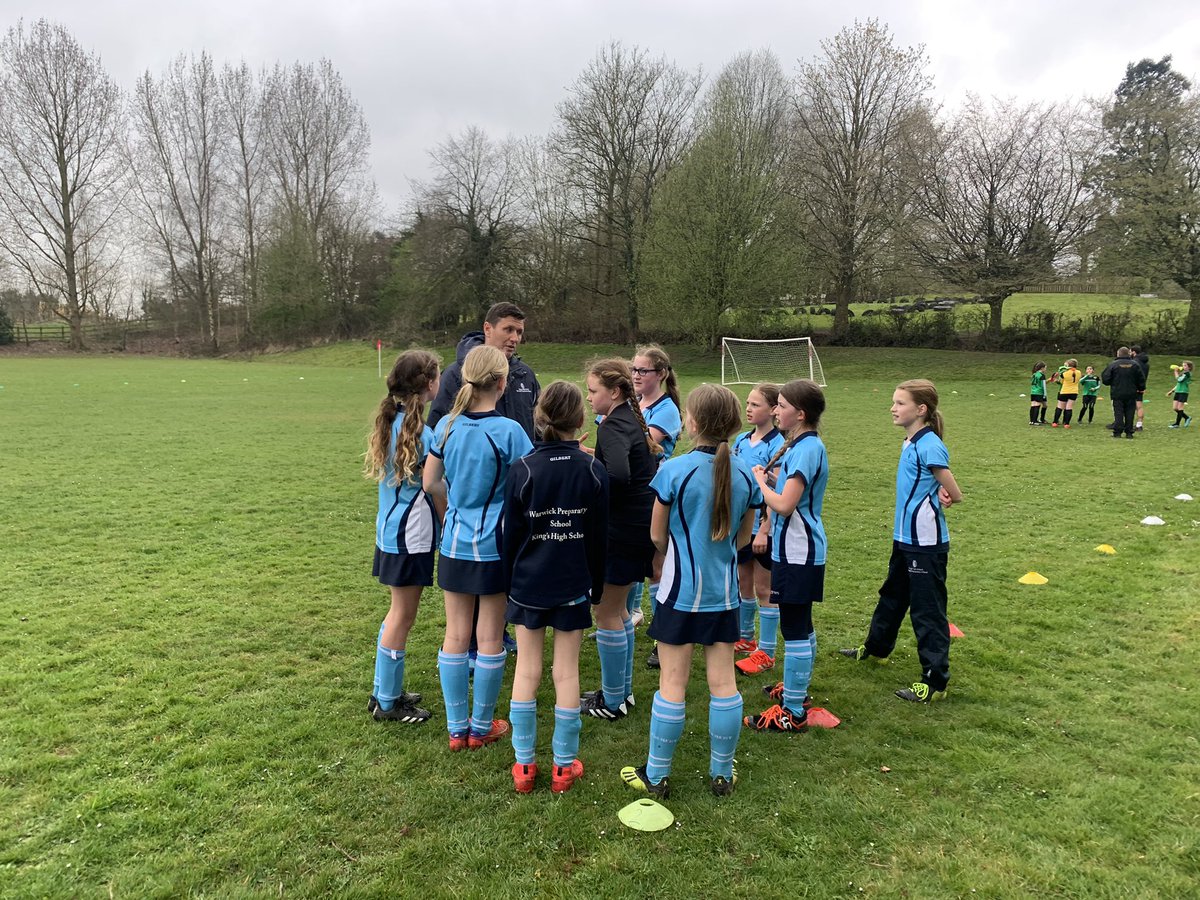 Latest Sport Update
On Wednesday 16 March, Abigail, in 5KC, Sasha, in 5WS, Lena, in 6JJ, and Martha and Charlotte, in 6CM, attended one of the English Schools Swimming Association (ESSA) Swimming rounds. This was held at home and we were racing against 7 other schools in the West Midlands. The girls finished 5th in the freestyle relay, missing out on finals however, have qualified for the National Finals in Sheffield on Saturday 18 June, in the medley relay.
On Thursday 17 March, 10 girls from Year 3 attended the Schools Sports Partnership Gymnastics competition. For the competition, the girls had to learn a floor routine and a vault. This was hosted at Leamington and Warwick Gymnastics club. Our girls tried really hard and performed brilliantly. They competed against 5 other schools and finished in 1st place! They are now through to the County Finals in Solihull on Thursday 12 May. Well done to, Iris, Ava, Annabel, Karen, Annabella, Holly, Amelia and Florence, all in 3VS, and Tabitha and Sienna, both in 3LG. Good luck at the finals.
On Saturday 20 March, gymnastics teams from both Warwick Prep and King's High attended the 4 piece ISGA (Independent Schools Gymnastics Association) Championships. This competition involves 4 events made up for 2 floor routines and 2 vaults. Our girls were incredible against tough competition. Our U9 team placed 6th over all. Eleanor, in 4MM, placed 6th, Imogen, in 4MM, placed 12th, Freya, in 4MM, placed 16th, Martha, in 4AM, placed 18th and Arabella, in 4MM, placed 20th, out of 34 girls. Our U11 team also placed 6th overall. Tabitha (Captain), in 6SW, placed 13th, Annabel, in 6JJ, placed 14th, Sophia, in 5WS, placed 17th and Louisa, in 6SW, placed 19th, out of 38 girls.
Warwick Prep and Warwick Juniors had a great day at the U11 in2hockey regional finals! Both teams came home with medals against tough competition! Well done to the boys for their 1st place and to the girls for 2nd!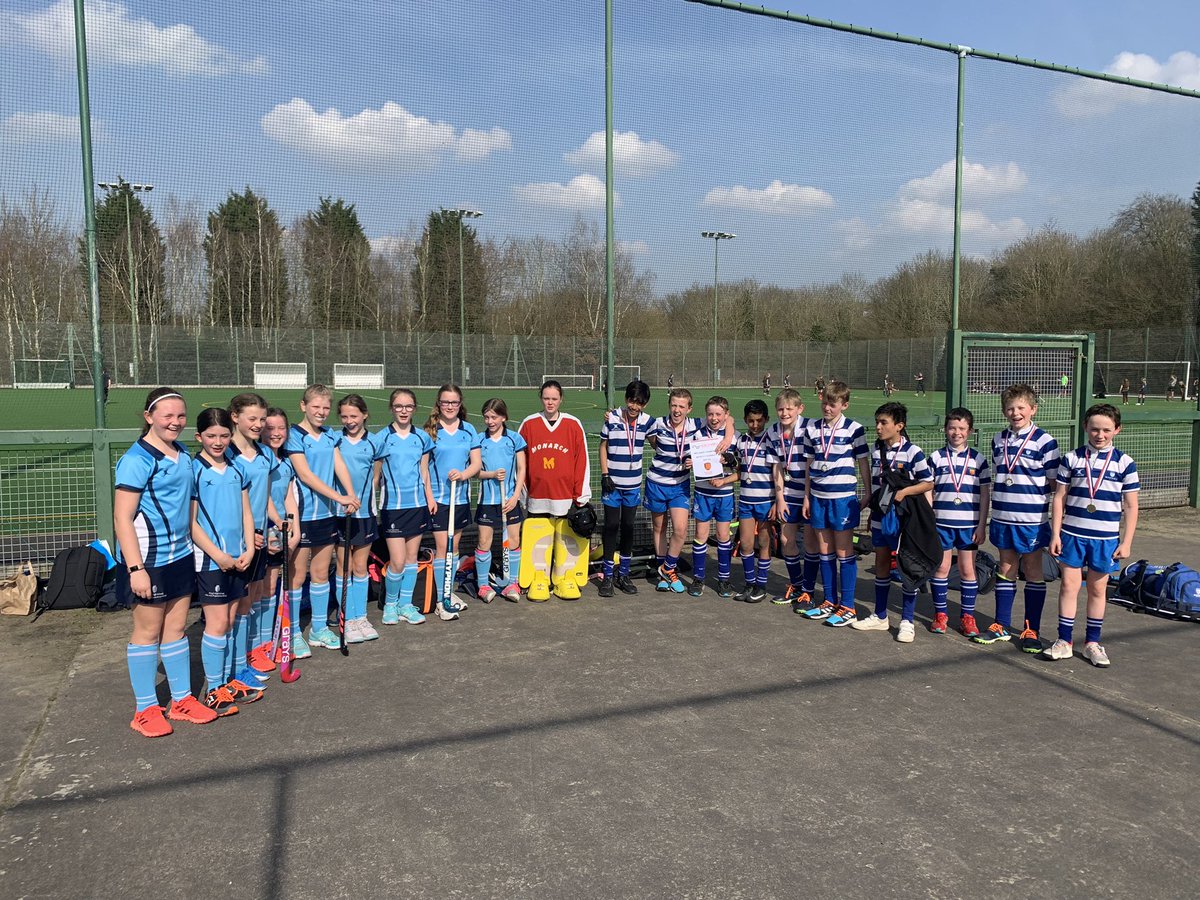 Well done to Bea, in 3LG, Mia, in 5KC, Darcey, in 4JB, and Loretta, in 3VS, for some super racing in the Midland Winter Ski races!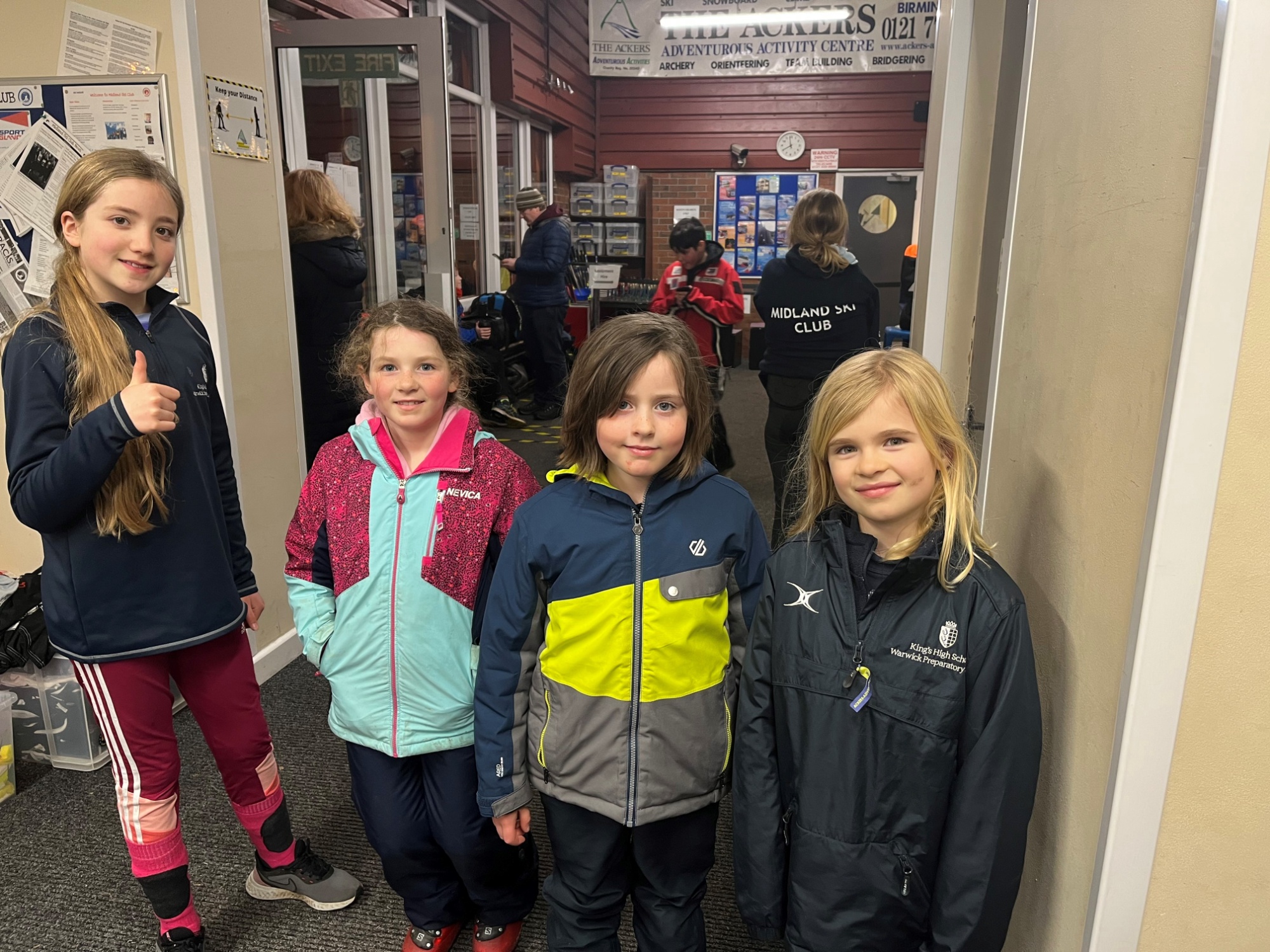 Bea skied to success, becoming the overall winner of the Midland Winter Ski races for her category! After lots of practise and five exciting races, Bea is absolutely delighted.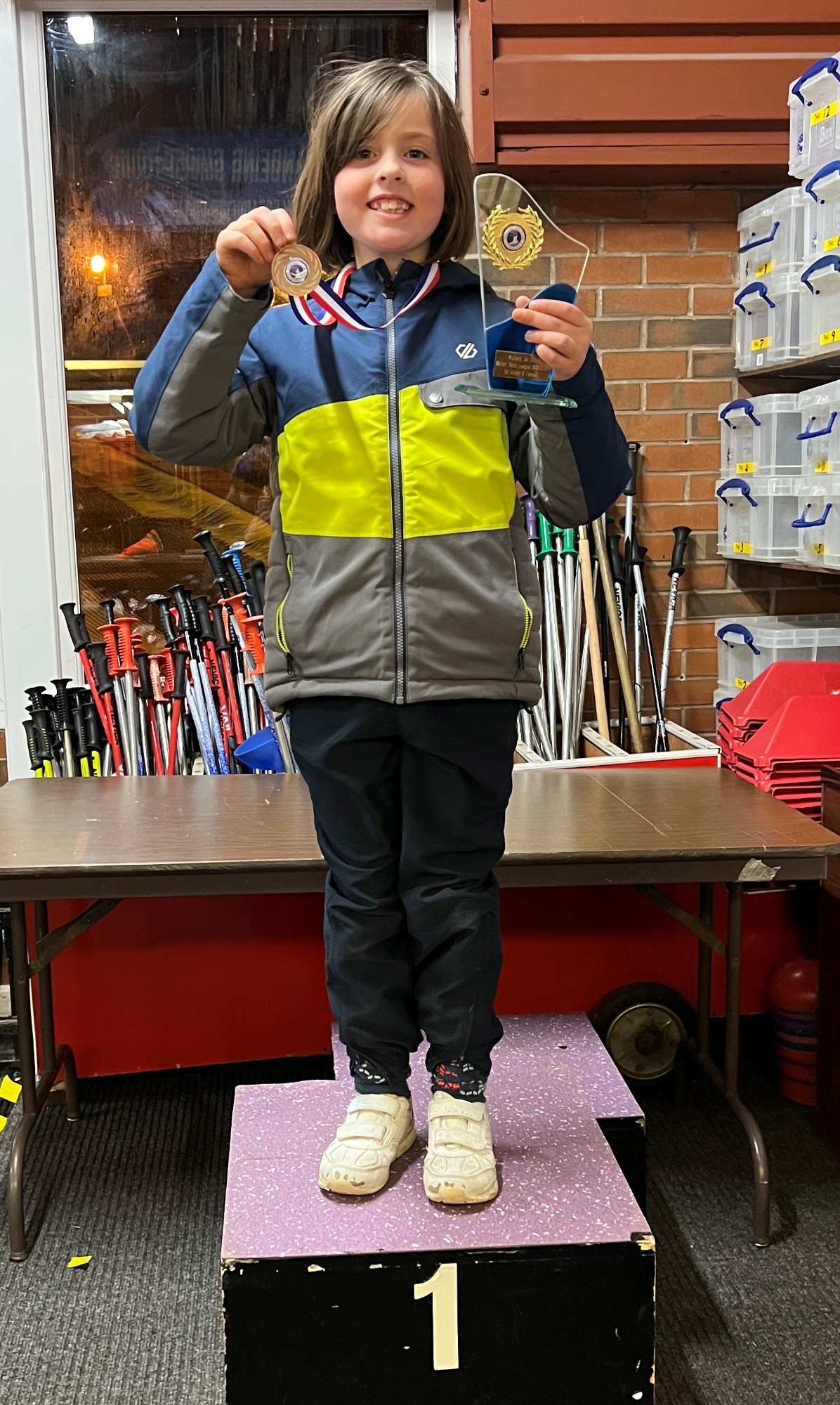 Sports Round-Up
Last weekend, the U10 A & B netball teams played at The Manor tournament. They showed some great skill and resilience throughout.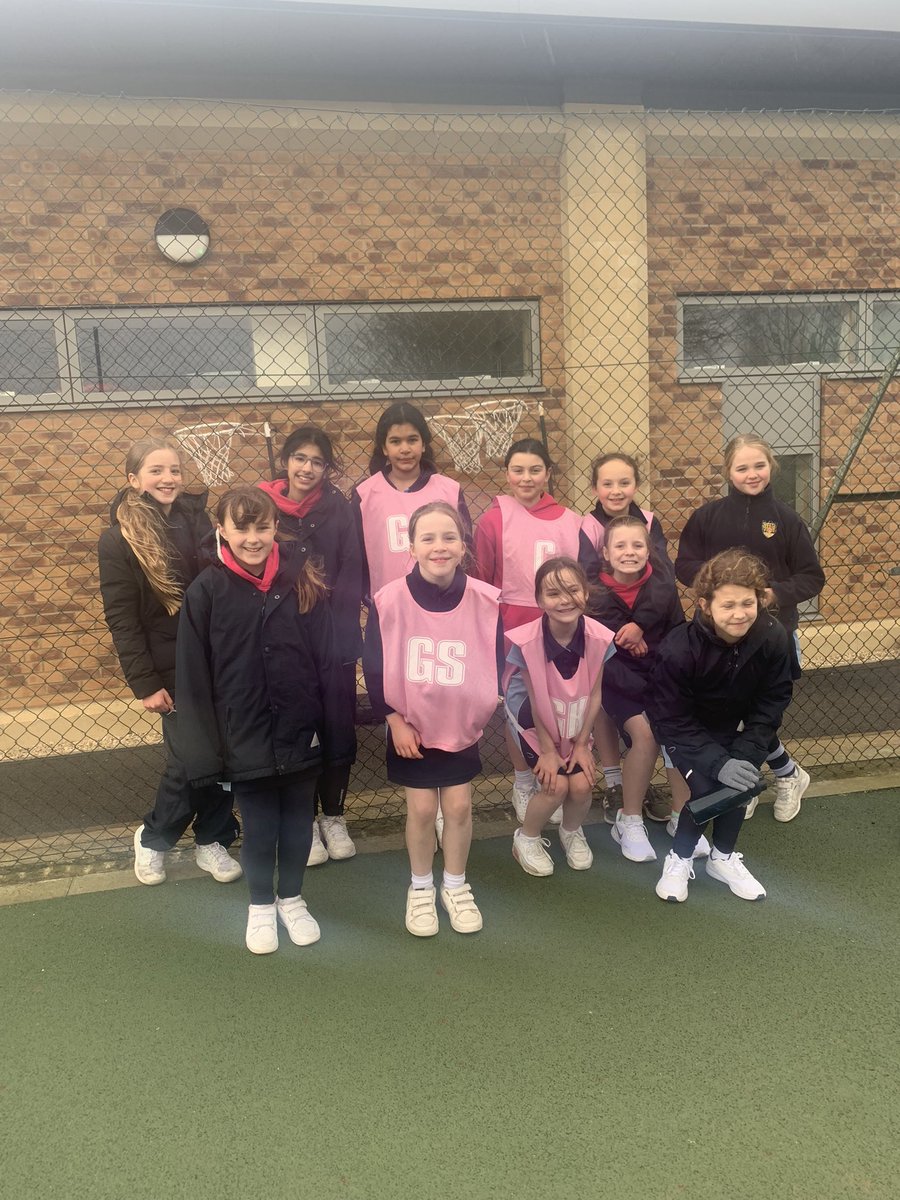 On Sunday 6 March, Imo, Freya, Isla and Poppy faced one of the toughest cross-country courses we have seen and ran tremendously, coming 14th at the National Prep Schools' Cross-Country Championship.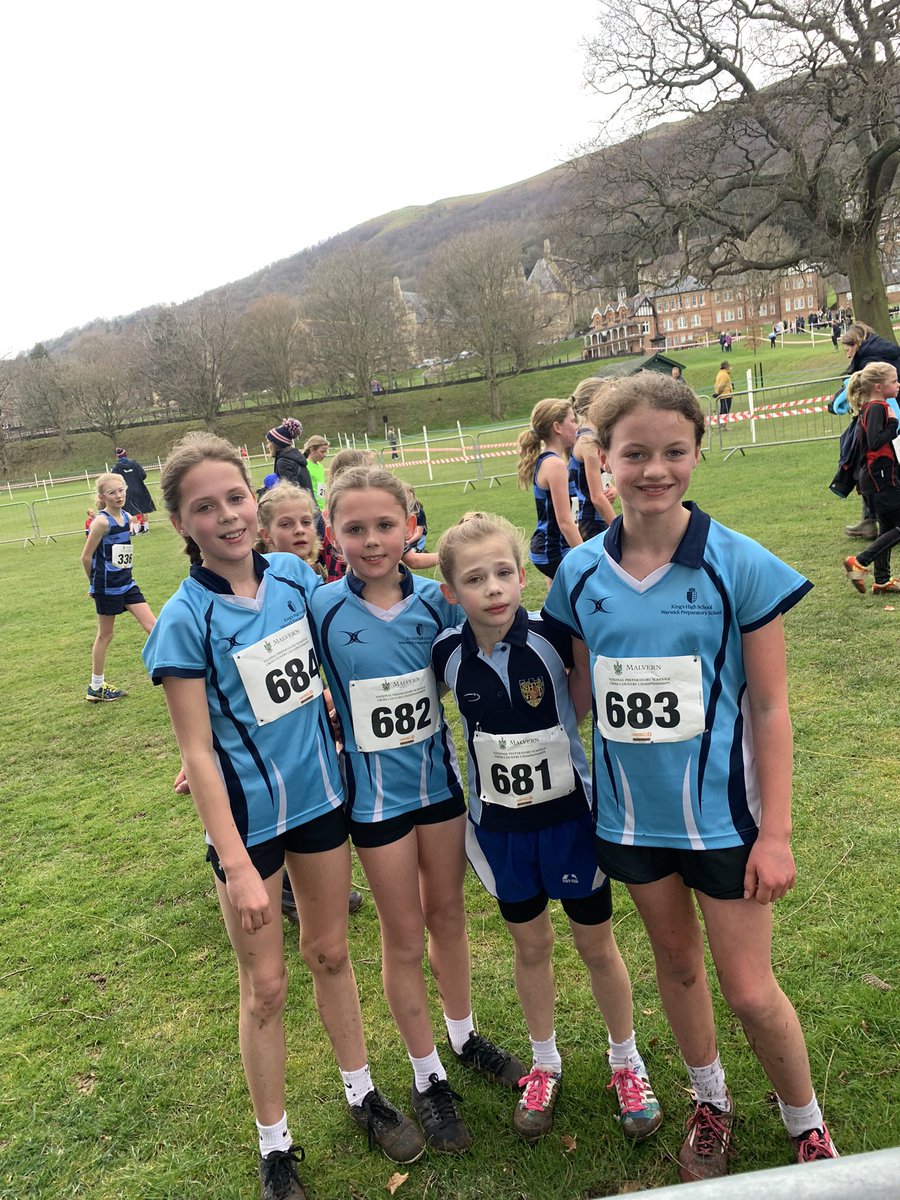 On Monday 7 March, the U11 A team played some excellent hockey in the county tournament and have earnt themselves a place at the Regional tournament.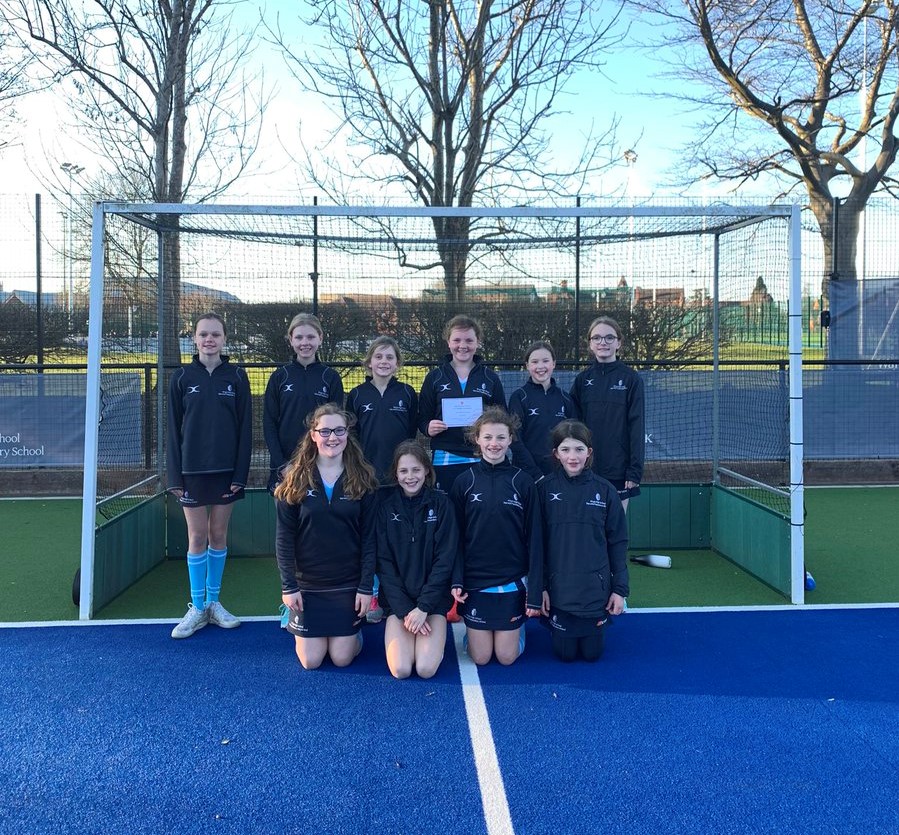 On Wednesday 9 March, the whole of Year 6 took to the netball courts against Solihull School. All the teams played brilliantly and our A team took the win 6-0.
Following this, we hosted one of the first U9 netball tournaments. Our A team won the tournament with a sterling display of netball.
We can't wait to see the Year 3 and Year 4 dance performance, to finish the week!
'Change' Dance Evening
The King's High and Warwick Prep dance evening, 'Change' featured our Hip Hop Troupes perform breathtaking dances to 'Everything Changes' and 'Love Changes'. View the full photo gallery here.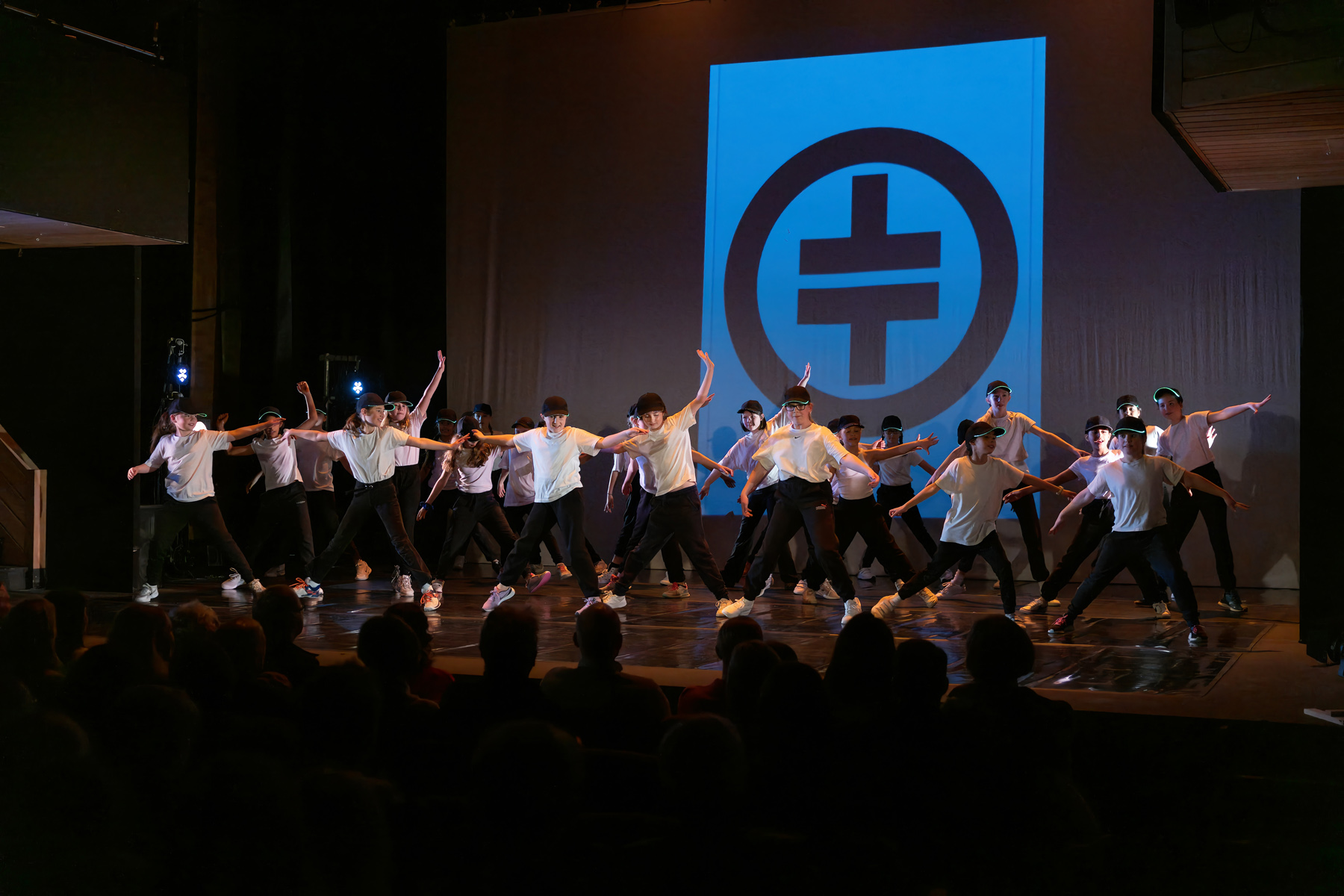 U10 & U11 IAPS Swimming Qualifiers
Congratulations to our Year 5 and Year 6 swimming teams who achieved great times at the U10 & U11 IAPS Swimming Qualifiers at Bluecoat School. Fingers crossed for the results later in the year.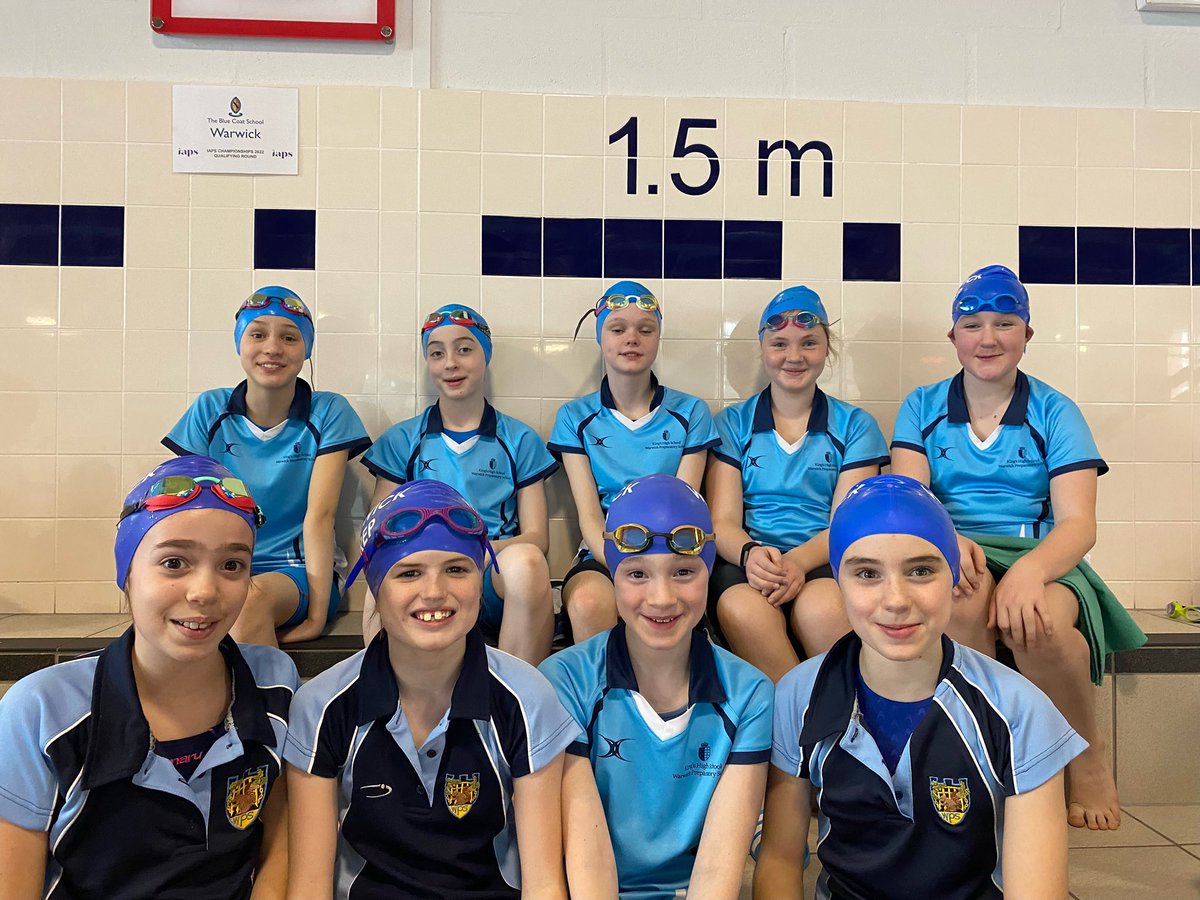 U11 IAPS Netball Tournament
On Saturday 5 February, the Year 6 girls travelled to Manor Prep School for the U11 IAPS Netball Tournament. They had a great first win, 8-1 which took them into the semi-finals. They had a tough 4-3 loss in the semis but after a 3rd/4th place play-off resulting in a 5-2 win, the girls gained 3rd place overall.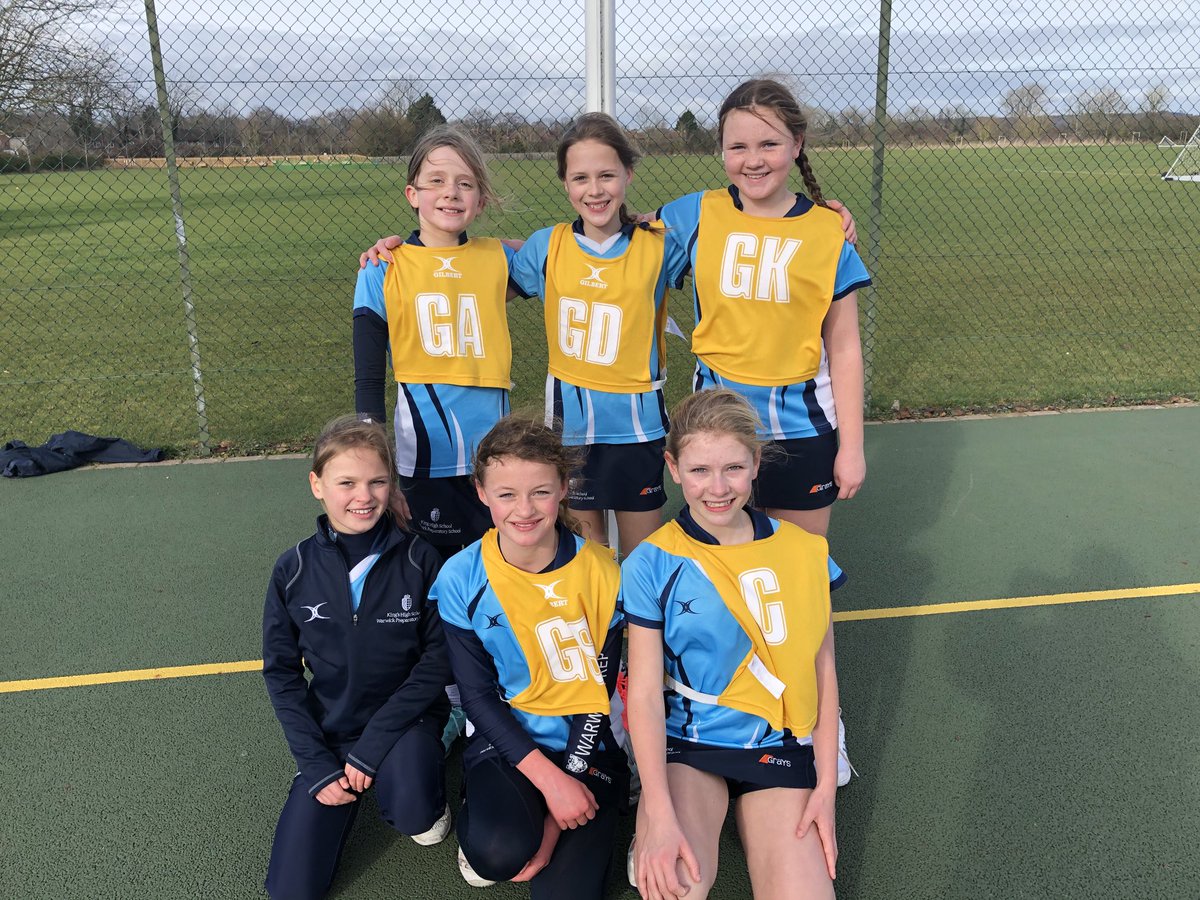 U11 Football Team
The U11 football team went to their first tournament on Saturday 29 January, where the girls played 5 matches and were undefeated!
U11 IAPS Netball Tournament
On Friday 28 January, the U11 netball team travelled to Rugby School for the IAPS Netball Tournament. The girls won all 5 matches in their round and won their quarter-final but were unfortunately defeated in the semi-finals by the eventual winners. It was a fabulous day and we are very proud.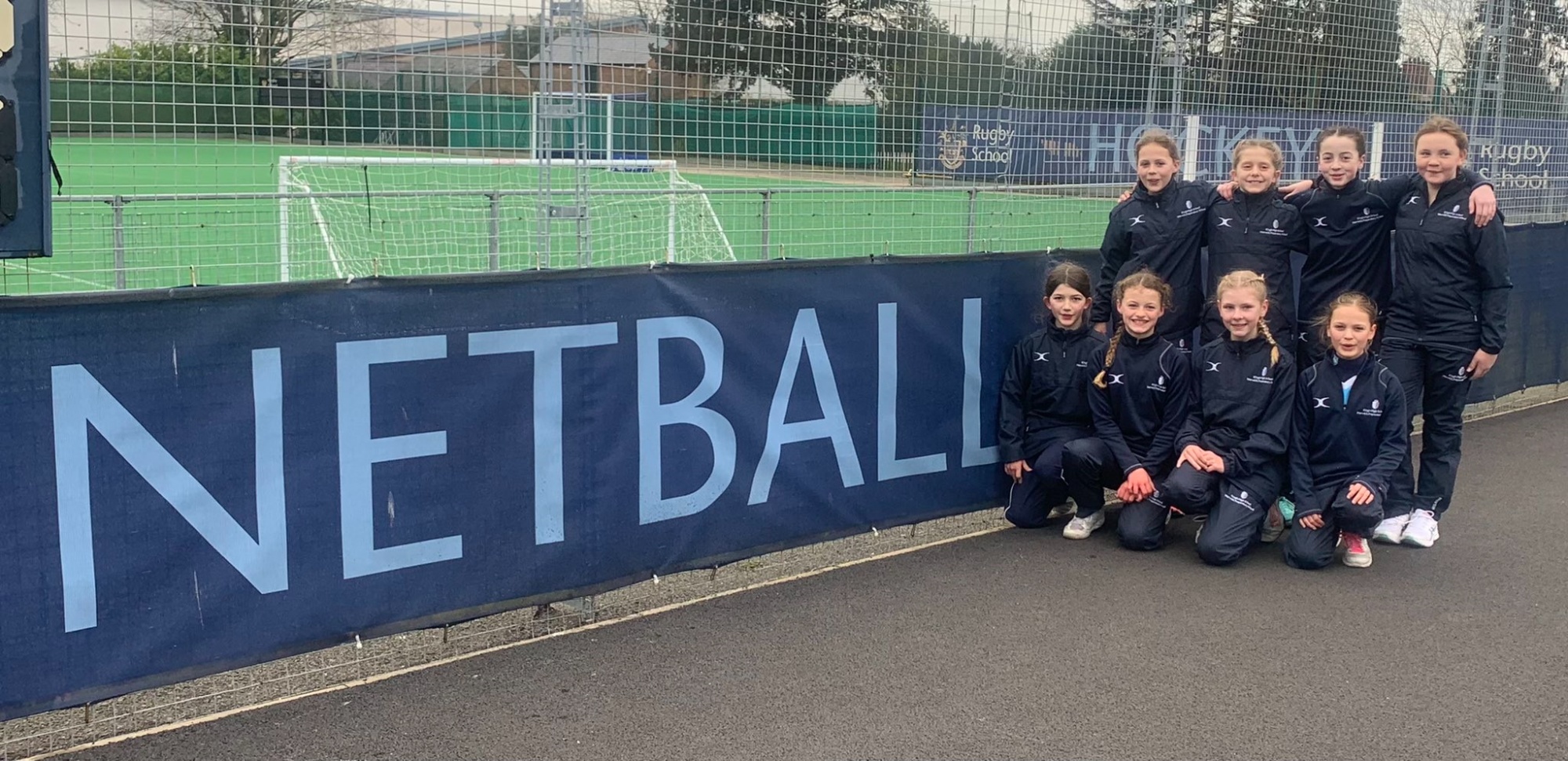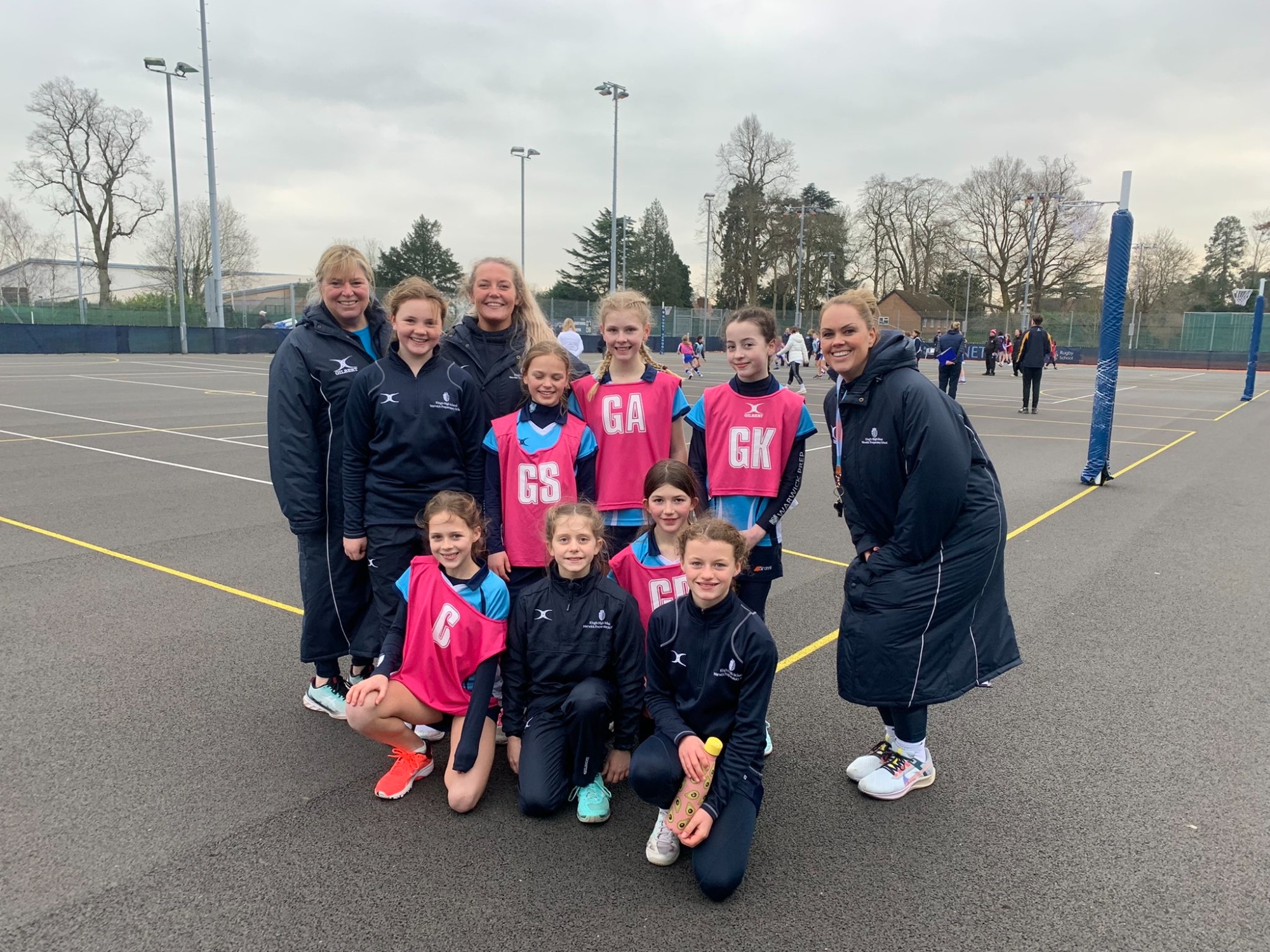 Midlands Ski Club Winter League Update
Congratulations to Bea, who won a Silver medal in the U8 Midland Ski Club Winter League Race on Friday 14 January.
Bea missed out on Gold by a fraction of a second! She was disappointed not to achieve a hat-trick of Gold medals but was exceptionally gracious and enthusiastically congratulated the Gold medal winner. This shows true 'Squirrel Spirit'. Well done, Bea!
Midland Ski Club Winter League Update
Bea, skied to victory in the U8 Midland Ski Club Winter League Race on Friday 10 December, gaining a Gold medal! There are three more races to go this season so we wish Bea the best of luck.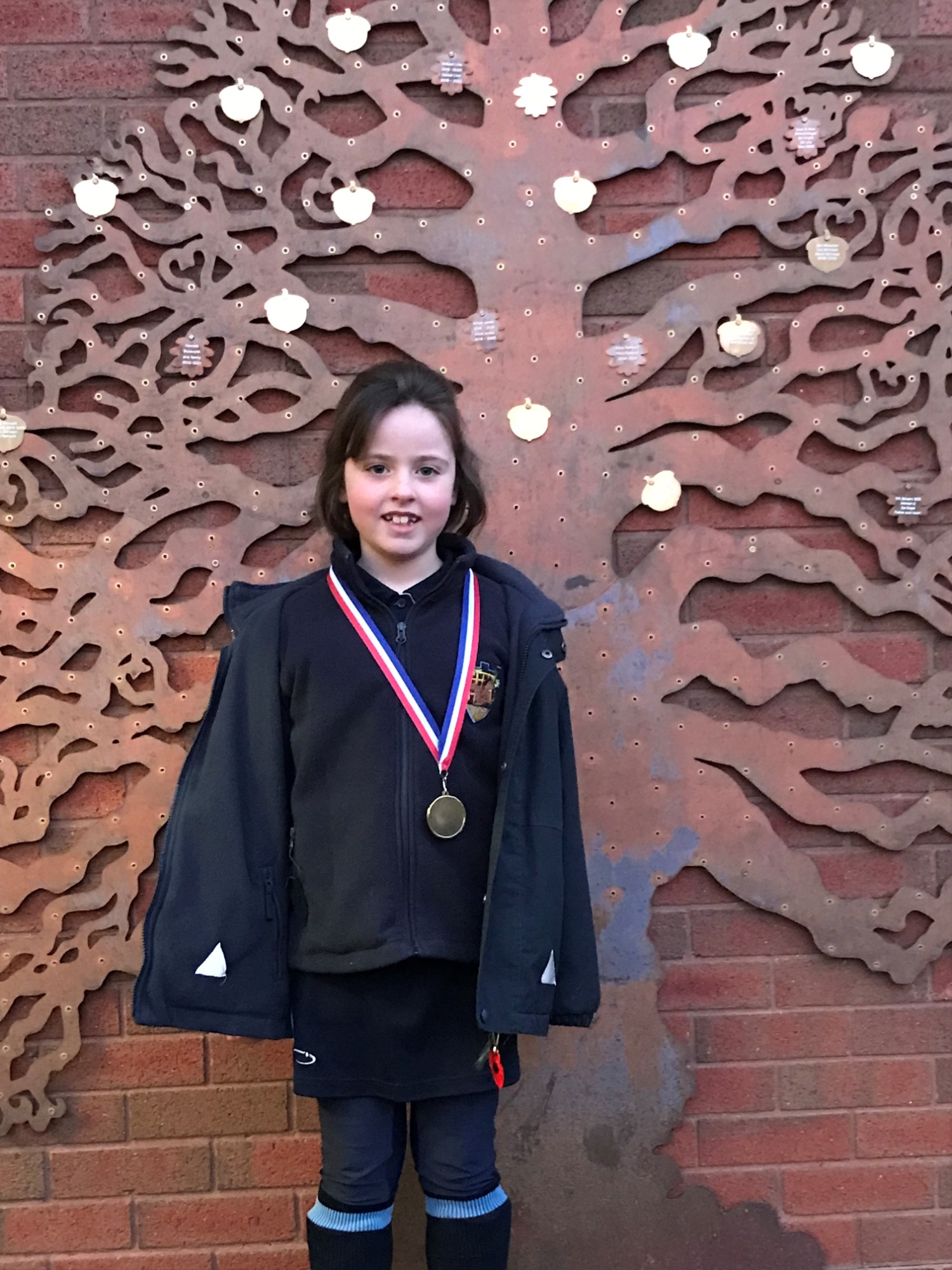 IAPS National Finals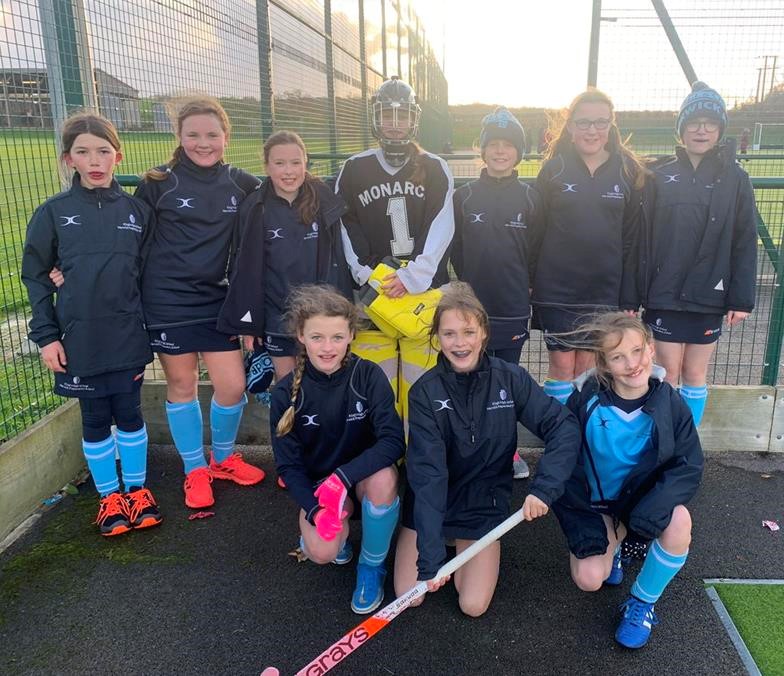 We finished last week on a high after taking the Year 6 hockey team to Millfield School where they competed in the IAPS National Finals. They gave their all out on the pitch. The determination and skill were brilliant throughout the tournament. After two wins, a draw and a loss, the girls gained themselves a place in the plate competition. They fought triumphantly but it was not to be. We are so proud of the girls and have no doubt they will continue to enjoy their hockey next year.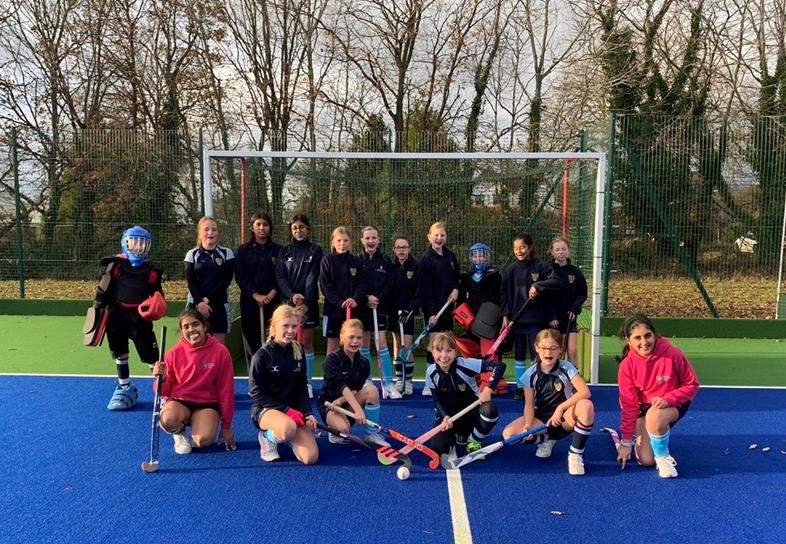 We headed to RGS Worcester on Wednesday 1 December with our other Year 6 teams. What an exciting match this was. They came away with a 2-1 victory. The weather conditions were horrendous but the girls carried on playing with a smile on their face and showed amazing resilience.
Skiing To Success!
Congratulations to Bea, who came 1st in the U8 category and Darcey, who came 3rd in the U10 category at the Midlands Ski Club Winter league event on Friday 19 November. Their race timings were fast and it was a hugely exciting event for all competitors of the Foundation Ski Squad. Well done!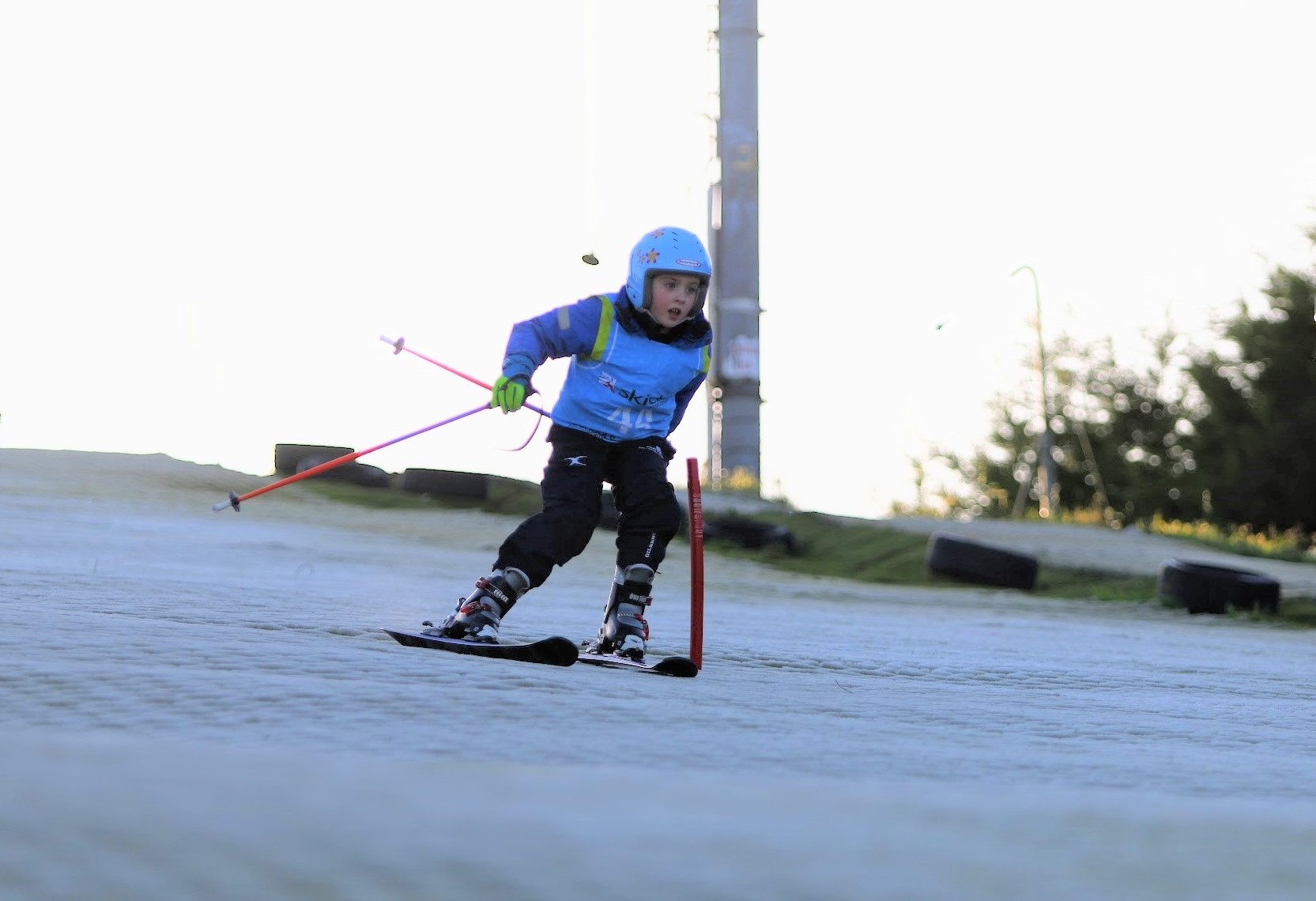 Sporting News
We have had a brilliant week of sport!
A big well done to all the girls who spent last weekend in London competing in the I.S.G.A gymnastics competition. There was so much flare and finesse shown by everyone.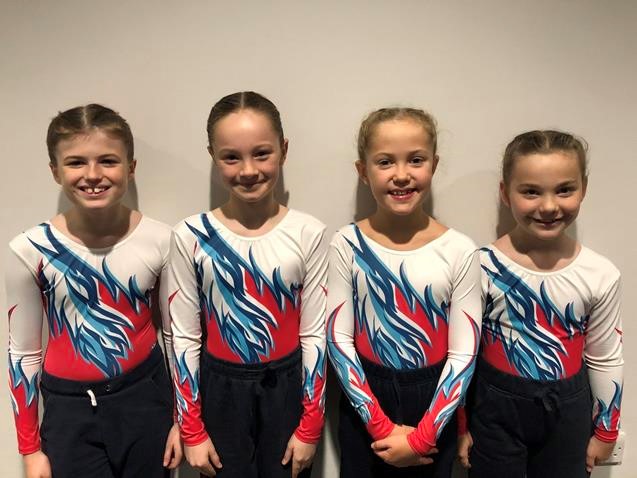 We had lots of hockey fixtures this week. It is lovely to see so many girls enjoying sport and being so committed to club.
We started Monday morning with a fabulous Year 3 fixture against Winchester House and Crackley Hall School. It was incredible to see the girls put everything they have learnt into games. There were so many goals and excellent determination shown by all.
On Wednesday 17 November, our Year 6's played The Croft at home. What a fabulous fixture this was. Both the A and B team were victorious and it was a tough game for both sides. The Croft really challenged the girls and it was great to see them step up.
The U10's headed over to The Manor on Thursday evening and they showed excellent determination and resilience throughout their games.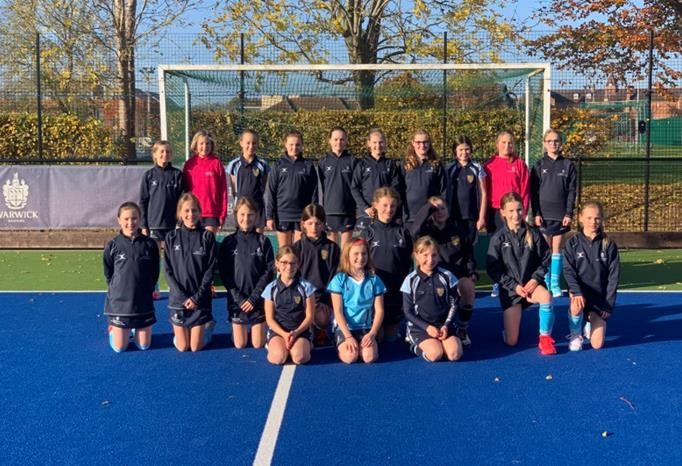 Good luck to the girls heading to cross country on Friday, netball on Saturday, and skiing on Sunday!
The Latest Hockey News
We had a fantastic week of sport for the girls at Warwick Prep this week. The Year 6 A & B team played against Fairfield Prep School. The A team came away with a 3-1 loss, however, they played some brilliant hockey in preparation for IAPS National Finals. The B team were victorious with a 5-2 win! A special mention to Harriet for scoring all 5 goals, amazing! The teams said, "It was an excellent match and the other team gave us a good challenge. Our passes were strong and we used the space well. Mostly, we all just had a lot of fun!"
On Thursday 11 November, some of the Year 5 team made a trip to play Manor Prep at Tilsley Park. Once again it was fantastic to see so many girls playing and enjoying hockey. Lots of goals were scored and the determination and resilience shown by all was amazing. We are so proud of all the girls.
We wish our Gymnasts the best of luck this weekend as they are travelling down to London to compete on both days!
On the slopes with the Ski Squad
On Sunday 7 November, the Foundation Ski Squad had a Ski Race training session at Swadlincote Dry Ski Slope. 38 skiers from across the Foundation attended with the 'now established' core of skiers being kept on their toes by 15 further students attending for the first time. The morning was spent working on technical skiing under the watchful eyes of the coaches from Midland Ski Club and then in the afternoon, the focus switched to skiing slalom on 'gated' and 'stubby' courses. There was significant improvement by all skiers during the day and the next session is not far away.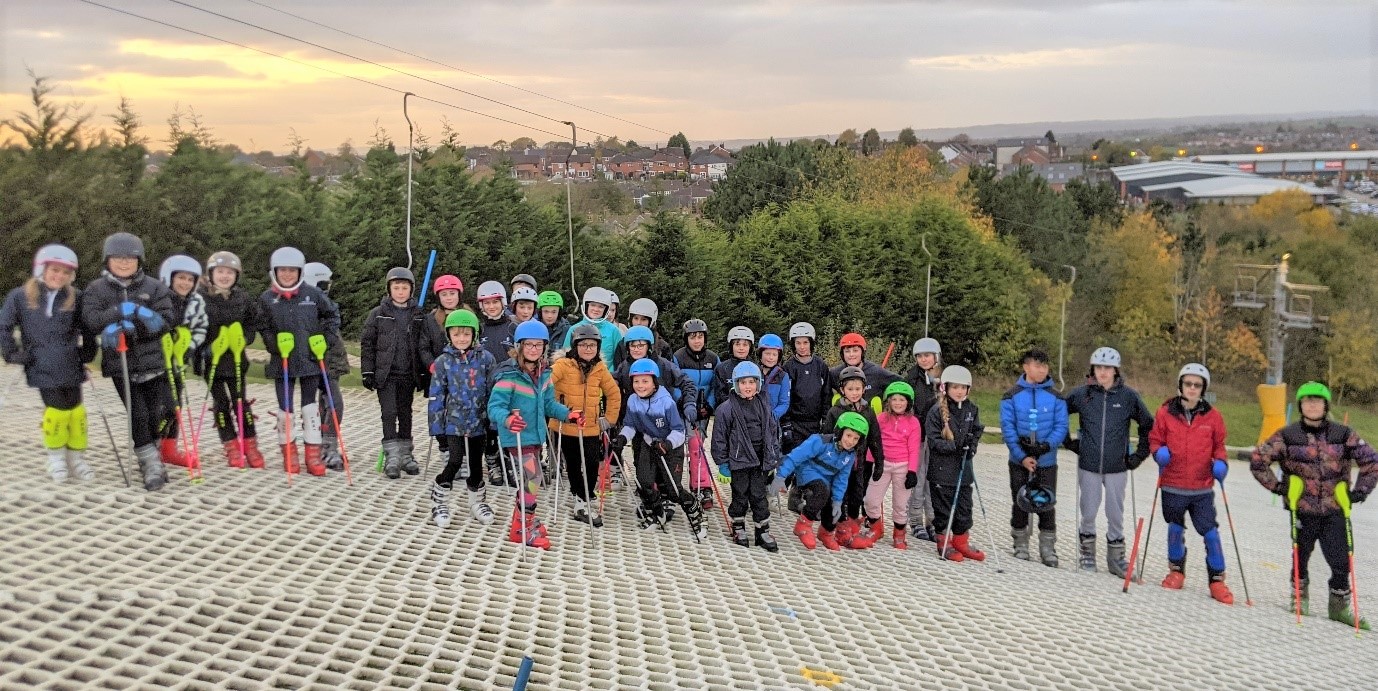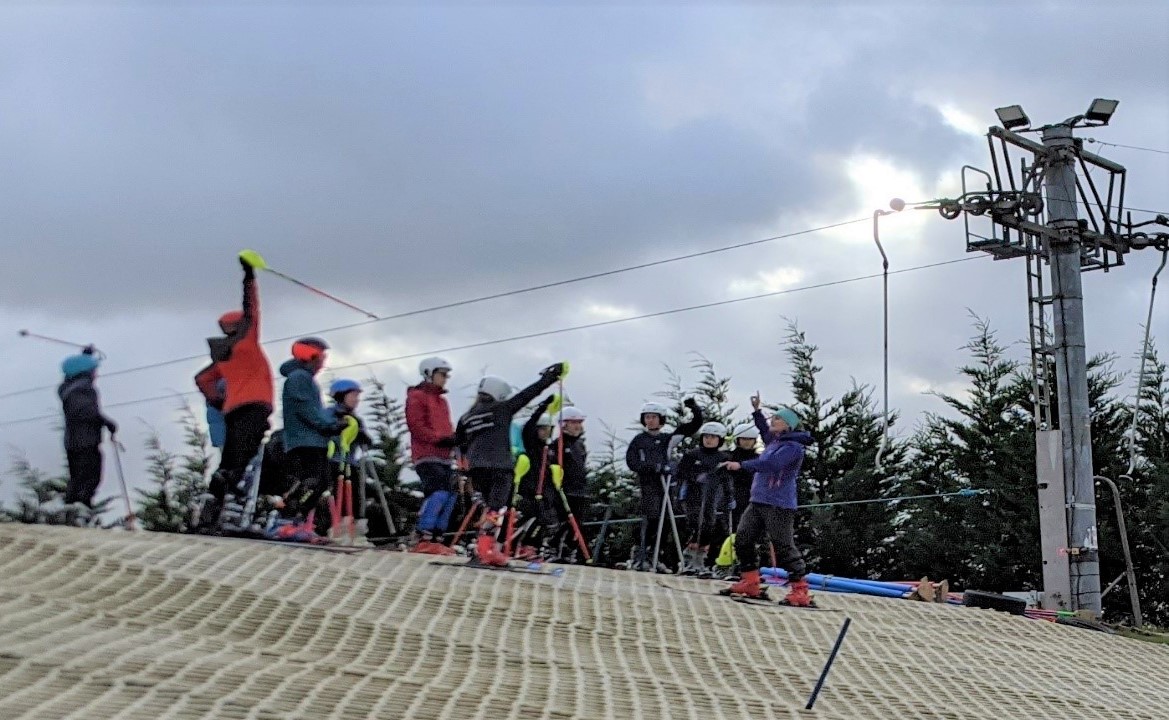 Congratulations to those in the Ski Squad who raced in the Midland Ski Club Championships on Friday 5 November. It was a great experience with all the Foundation skiers performing well. Special praise goes to Bea, who placed 2nd in the U8 category.
A Wonderful Week of Hockey
We had another successful week of sport at Warwick Prep, with over 100 girls playing in hockey fixtures.
On Tuesday 2nd November, there was some excellent hockey played and lots of goals scored when Year 4 took on Manor Prep at home. It was amazing to have so many supporters and the whole Year group representing the school.
Year 6 played against Crackley Hall at lunchtime on Wednesday 3rd November. It was great to come away with a win but it was even better to see so many girls enjoying playing hockey in the sunshine! The girls showed brilliant grit and determination throughout the match.
U11 Hockey Team through to National Finals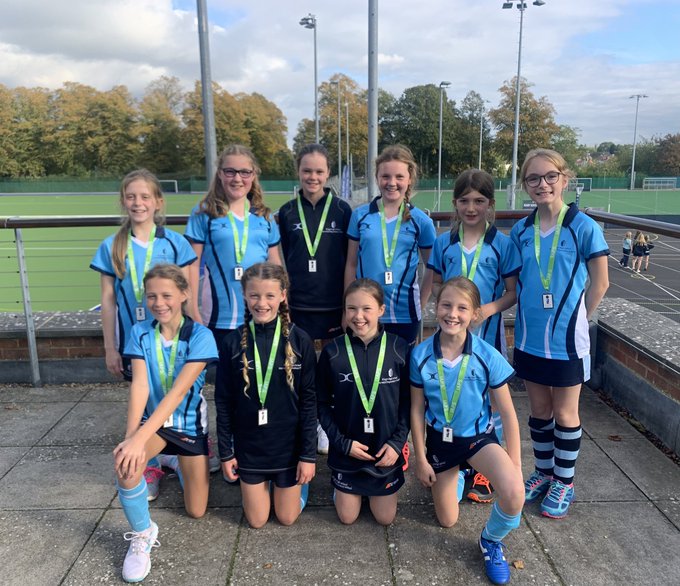 What a week for Hockey! The squad girls took to the pitch at Formarke Hall School on Saturday 9th October. A fabulous tournament and lovely time had by all. They narrowly missed the next round, due to goal difference. However, they came away with lots of new tactics and a better understanding of tournament play, ready for IAPS on Wednesday.
U11 Hockey Team in IAPS National Finals
IAPS (Independent Association of Prep Schools) - The big tournament of the Prep School calendar and what a day it was! With 5 wins and 1 draw in the first round the girls had already put on a fantastic performance. Coming first in our group was well deserved. Onto to the semi's they went, this was the crucial match of the day, and it was nail bitingly tense! Whoever won this match would be awarded a place at the IAPS national finals at Millfield School. They did not disappoint, what a wonderful show of hockey! Flo made some brilliant saves and Charlotte scored a spectacular goal, the final whistle was music to all our ears, they did it! Of to the nationals we go. One more game to play, the final of the day. The girls finished the day with a tremendous effort against Bluecoat School, at full time it was 0-0 and both side fought brilliantly. Next, 5 minutes of extra time, with a difference... a golden goal. If a team score, they will automatically win whether the time is up or not! With 30 seconds to go a short corner was blown against us, the girls defended their goal valiantly but in the last 10 seconds they conceded. We are so proud of all the girls and the grit and determination they have demonstrated.
Also on Wednesday, we took some very excited girls to Eversfield Preparatory School to play a hockey fixture. Playing four separate games against their mixed boys and girls A and B teams, our girls showed an increase in confidence, understanding and level of performance as the evening progressed. This culminated in a fantastic win in their final match and was followed by much appreciated hot dogs and cookies and smiles on all faces.
In equestrian news, Mila and Daisy May performed spectacularly over Mila's first cross-country course in slippery conditions.