International Women's Day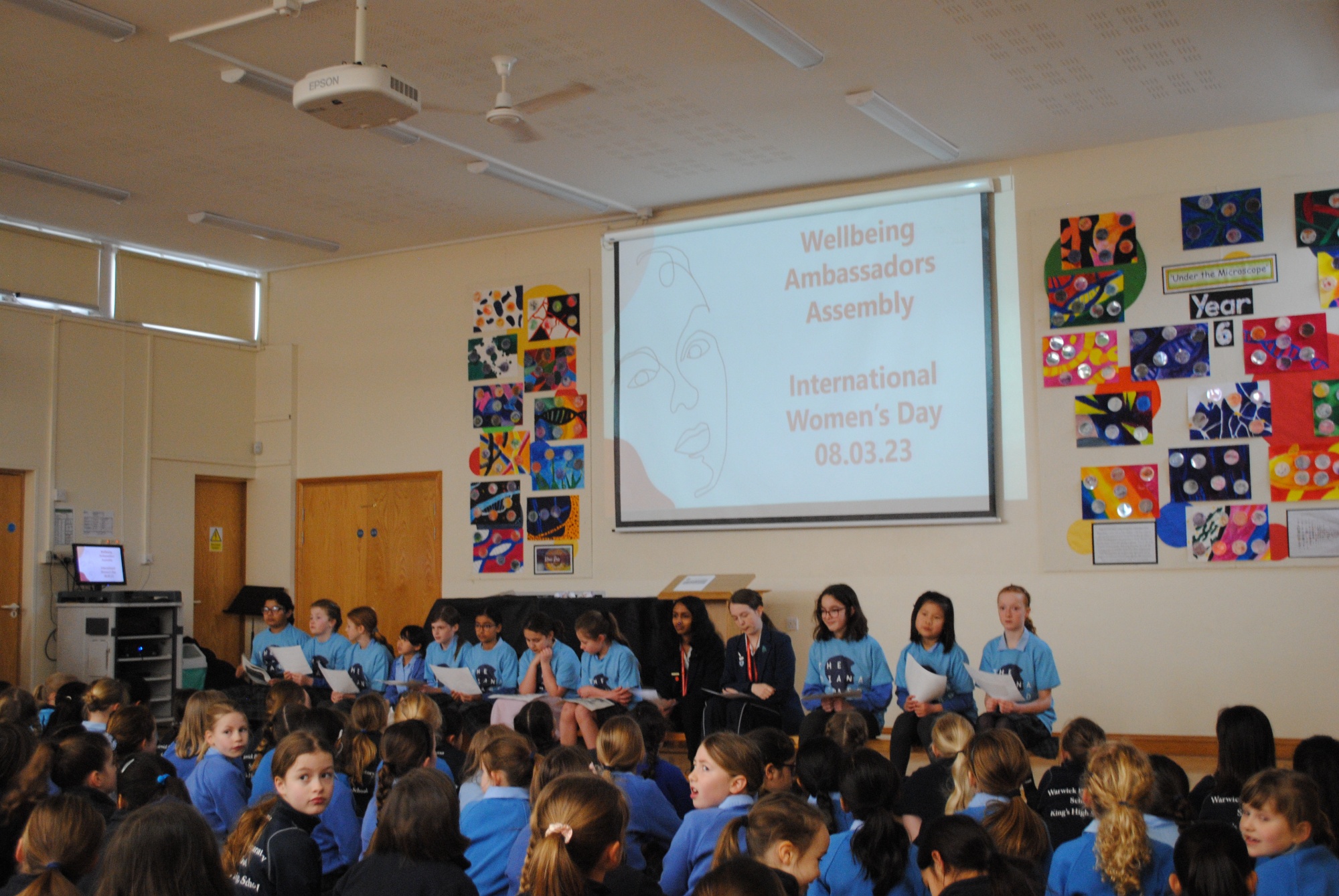 On Wednesday 8 March 2023, we, the Warwick Prep Wellbeing Ambassadors, led an assembly on International Women's Day. It was amazing! This year, the theme of International Women's Day was #EmbraceEquity. In our assembly, we focused on the meaning of equity, equality and prejudice. Our aim was to raise awareness of how prejudice views can impact on women's chances of equality and equity and how we must educate young people on such issues to help our society change. We also celebrated inspirational women​ of the past such as Marie Curie, Jane Austen and Rosa Parks. Two Year 9 pupils from King's High also joined us to talk about their female 'changemakers' gallery and they shared two inspirational figures from the gallery; Ellie Simmonds and Malala Yousafzai.
To further mark International Women's Day, we invited all the Prep girls to join us on the plaza, along with our sisters at King's High School, to strike an '#EmbraceEquity' pose. We hoped to be able to capture this moment using the Foundation drone but unfortunately, the weather was against us and we were unable to do this. Such a shame! Luckily, we had a Plan B and were able to take photos of pupils around the school at lunchtime who were only too willing to strike their #EmbraceEquity pose. Please click here to view our photos.
The Wellbeing Ambassador Team