A Term of Exploring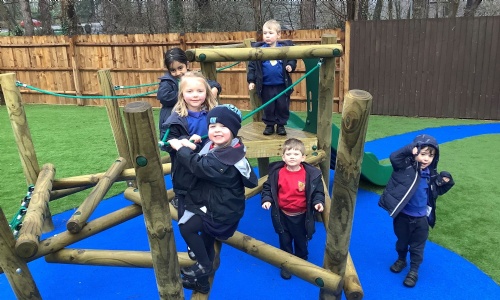 The Nursery children have had a very busy term, as they continued to make good use of their new playground. They have been exploring the musical instruments outdoors and love playing on the climbing frame.

Forest School
Nursery have really enjoyed their outdoor learning visits to Forest School particularly when it was snowy! They have been making rain gauges, windsocks, whittling sticks and making flower seed bombs for Mother's Day. The highlight this term was following safety guidelines and cooking popcorn in the fire pit!

Role play
The children have enjoyed role play in the baby clinic and talking about pictures of themselves as babies. They have also loved the Chinese restaurant, using chopsticks to pick up wool. The Jack and the Beanstalk role play area with a giant sized bowl and giant spoon was also very popular, Fe Fy, Fo Fum….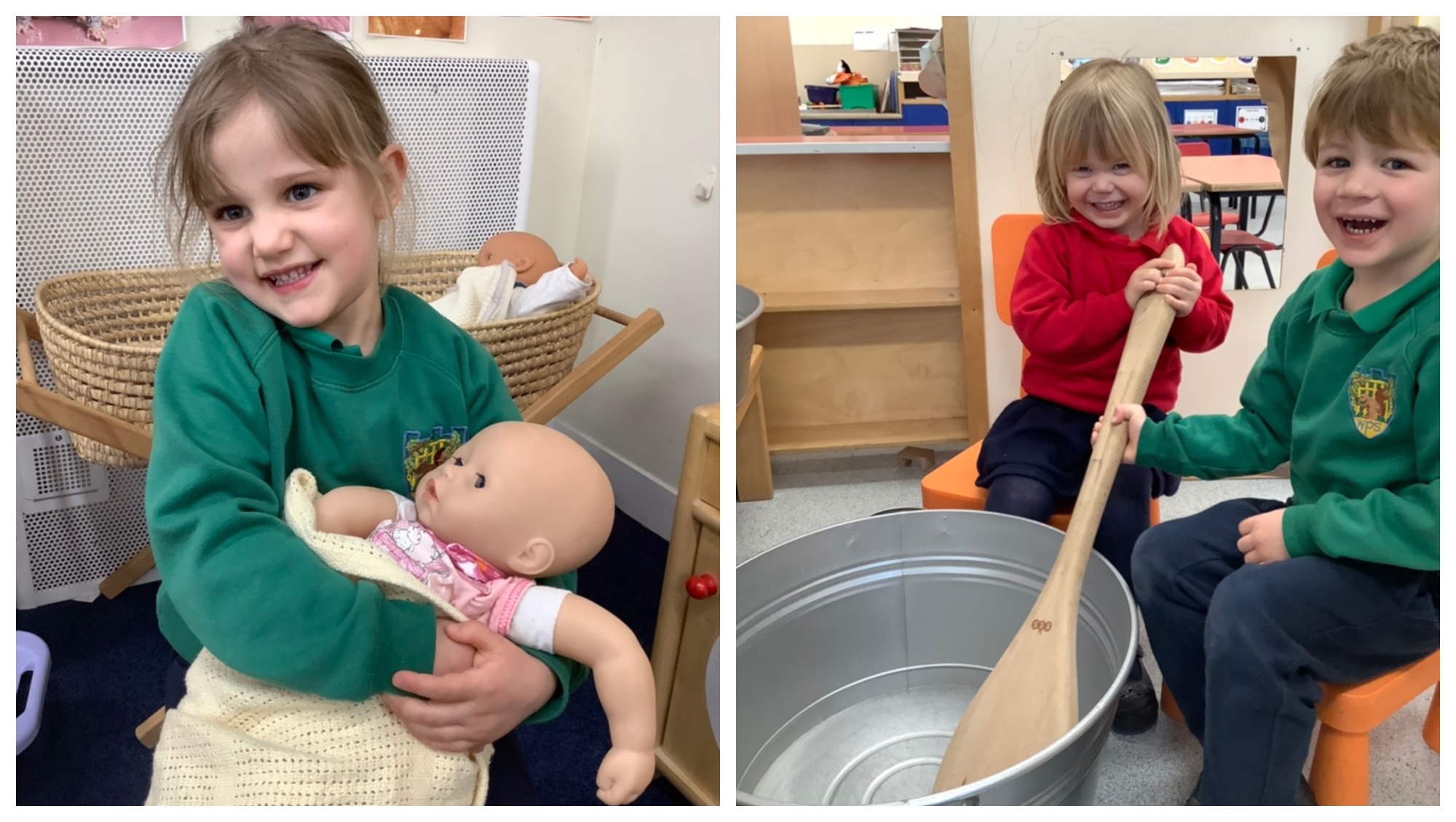 World Book Day
The Nursery children wore some great hats of their favourite characters to celebrate World Book Day as well as dressing up and the children all enjoyed listening to some new stories.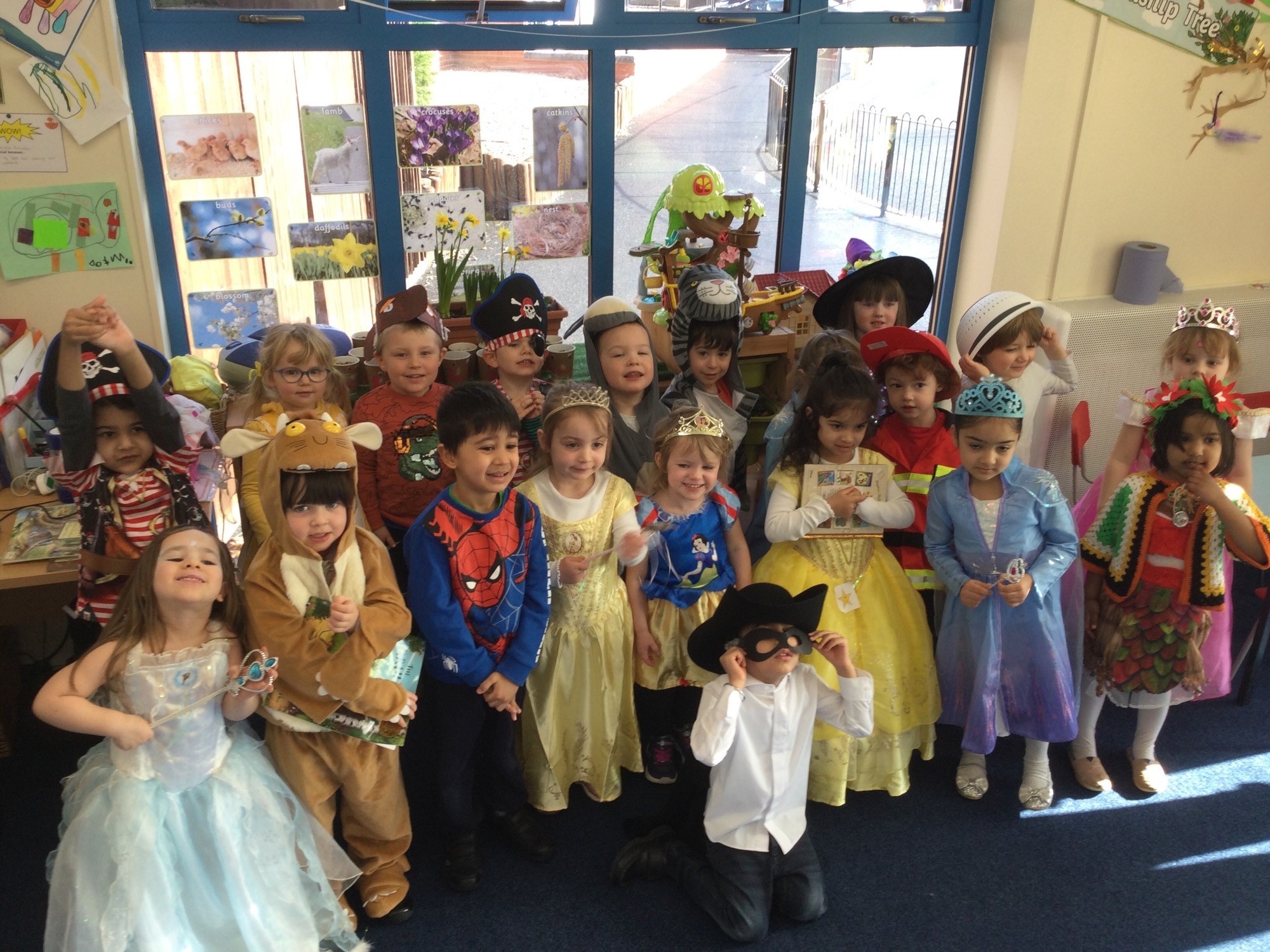 Fun activities
One of the children's favourite activities this term was exploring magnets and searching the Nursery for things made of metal.